'90 Day Fiancé': Varya Malina Teases Fans With 'the Final Result' of Her Relationship With Geoffrey Paschel
90 Day Fiancé: Before the 90 Days Season 4 couple Geoffrey Paschel and Varya Malina ended their time on the show as a newly engaged couple. But Paschel was uninvited from the tell-all after fans started a petition to get him removed from the show after learning he'd been arrested for domestic assault. So TLC viewers aren't sure where Paschel and Malina stand today, per their contracts.
Malina recently took to Instagram to reflect on her relationship with Paschel.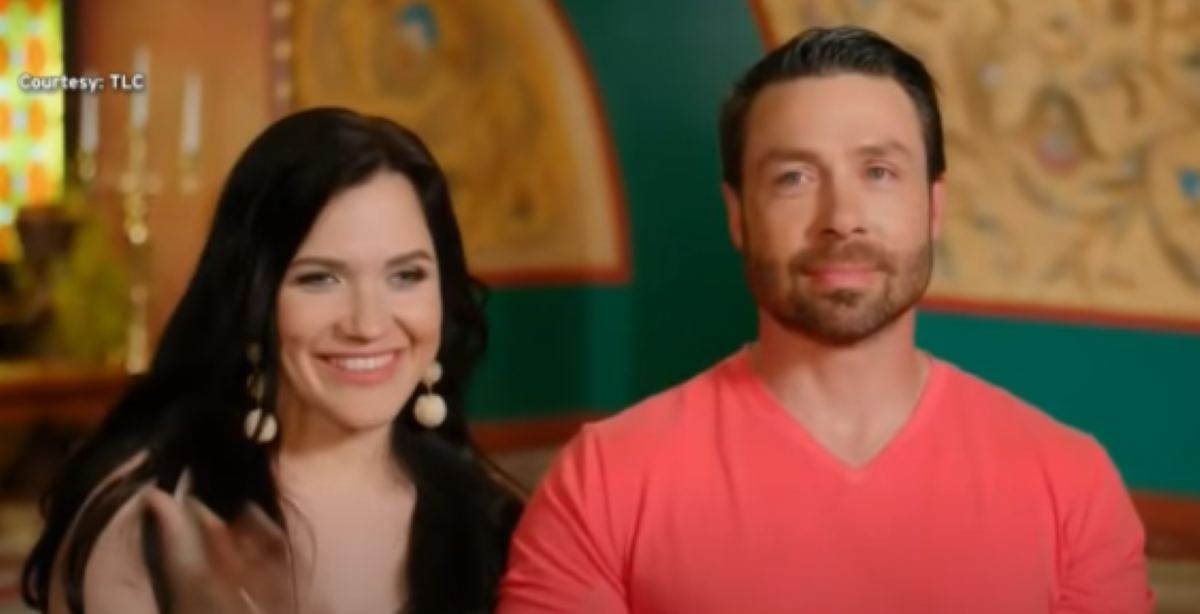 Varya Malina's Instagram post about Geoffrey Paschel
On Nov. 3, Malina posted a series of photos and videos featuring herself and Paschel. She also wrote that it was the anniversary of when she "faced [her] rival" (aka when she showed up at Paschel's door and found him with Mary Wallace).
"It's been a year since I popped up on his doorstep and faced my rival," she wrote.
RELATED: '90 Day Fiancé': Laura Jallali Has Officially Divorced Aladin–Here's How Much Money She Gets From Him a Month
The reality star ended the post with a vague sentiment about how her life turned out.
"Thanks to my determination and audacity the final result turned out to be just as my life had planned it to be…" she wrote. "What memories…"
'90 Day Fiancé' fans respond to Varya Malina's post about Geoffrey Paschel
Malina's post received a wide array of reactions.
Some fans took the post to mean that she and Paschel are together — "I knew it!!! You both are perfect together!"
While others thought the post confirmed that the 90 Day Fiancé couple had split — "Contrary to popular belief, this post makes me think you are NOT together… which is a good thing in my opinion Geoffrey is a bit self-absorbed and he handled the situation between you and Mary extremely poorly."
But the post largely left fans "SO CONFUSED."
"This doesn't even make sense," commented one Instagram user. "ARE YOU TOGETHER or NOT? Why is it such a secret? We're just trying to find out if love won."
The comment received several responses back. Other fans mentioned that Malina and Paschel can't speak about their relationship because of their NDAs — which both reality stars have stated in the past.
Geoffrey Paschel also posted an 'anniversary' post along with photos and videos with Varya Malina
On Nov. 16, Paschel posted a similar (albeit much lengthier) post to Instagram about "a big leap" he took, seemingly with Malina.
"Exactly one year ago today, I took a big leap," he wrote. "Actually, it was more akin to a hop since I had to do it a couple of times. Regardless, there have been so many things that have gone on within this past year that have completely redefined my present life. In fact, this past year has most likely been the most complex, yet dysfunctional year, EVER."
RELATED: '90 Day Fiancé': Geoffrey Paschel Reveals What He Does for a Living
Paschel went on to write that "Having the experience to potentially foresee a future with potentially my other half was the highlight at the wishing well on this anniversary date one year ago today."
Still not revealing the outcome of his time on the show Malina, Paschel wrote: "I will say, no matter how things have gone, I wouldn't give up the experience for anything. I have learned much about myself while attempting to address the complexities that go with any relationship. When you add on all the baggage that comes with ME…whew, hard to even fathom."
"Thank you for the opportunity," he added. "Every experience, no matter the outcome, is a lesson learned…"
Fans of the show had a similar reaction to Paschel's post. Mostly, TLC viewers just want to know if the couple is still together. Paschel has told several of his followers that he'll fill them in on his relationship status as soon as he's able.