'90 Day Fiancé': Varya Reveals What Really Went Down When She Walked In On Geoffrey and Mary
The most recent episode of 90 Day Fiancé: Before the 90 Days ended with a huge cliffhanger. In an effort to save their relationship, Varya Malina surprised Geoffrey Paschel by showing up at his doorstep in the United States. But instead of a warm welcome, Varya discovered that Geoffrey was shacking up with his other girlfriend, Mary. While fans have speculated about the situation, Varya recently opened up about what really went down when she caught Geoffrey with Mary.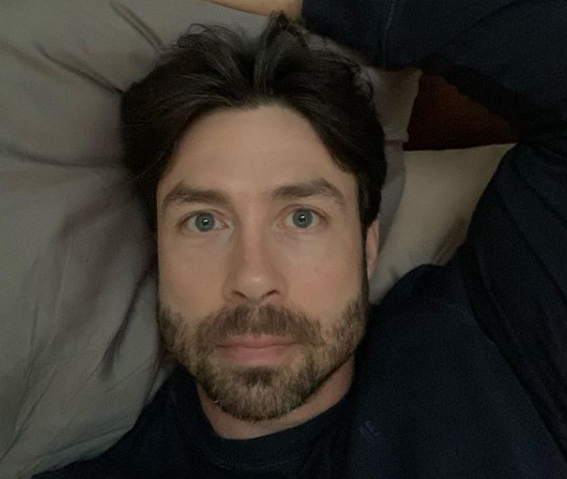 Varya tries to win back Geoffrey on '90 Day Fiancé: Before the 90 Days'
After things flamed out during Geoffrey's trip to Russia, Varya decided to give him a second chance. But when she flew to the US to surprise Geoffrey and patch things up, she discovered that he was hanging out with Mary.
The only reason Varya rejected Geoffrey in the first place was that she thought they were moving way too fast. Geoffrey, of course, did not handle the rejection well and immediately left without thinking twice.
Although things did not work out with Varya, it didn't take Geoffrey long before he started seeing Mary. To make things worse, Mary was previously introduced on 90 Day Fiancé as Geoffrey's friend who obviously had a thing for him.
Given how things played out, fans suspected that Geoffrey was not being completely truthful with Varya about his relationship with Mary. While the show made it seem like Geoffrey was cheating on Varya the whole time, she recently cleared the air on what really happened.
Varya opens up about Geoffrey and Mary
In a recent interview Varya revealed that pretty much everyone was surprised when she opened the door and Geoffrey and Mary were together. According to Soap Dirt, 90 Day Fiancé crew members knew that Geoffrey and Mary had gone on a date the previous night but they had no idea that she slept over his place.
Varya revealed that 90 Day Fiancé producers were just as surprised as she was and had not put mics on her or Geoffrey that morning. They apparently did not expect things to play out like they did.
RELATED: '90 Day Fiancé': Is Geoffrey Paschel With Varya or Mary?
She went on to admit that the experience was "one of the hardest moments" she has ever had to face. She also told fans that she may have suffered from a panic attack when Geoffrey opened the door.
"I'm obviously not that good on surprising," she added.
'90 Day Fiancé' fans slam Geoffrey on social media
After watching the latest episode of 90 Day Fiancé: Before the 90 Days, fans were understandably upset with Geoffrey's behavior. Taking to social media, several viewers criticized Geoffrey for not being more patient with Varya.
"I can understand that you [were] hurt that she said 'not yet' to your proposal, but not yet didn't mean 'never.' It just meant that she needed more time," one fan noted.
RELATED: '90 Day Fiancé: Fans Give Geoffrey Paschel a 'Game of Thrones' Inspired Nickname As TLC Bans Him From the Tell All
In response, Geoffrey wrote, "To each their own." After fans continued to push back, he opened up a little more about what happened and admitted that he did not want to wait for Varya.
"My expectations were not met just as hers apparently weren't either," he stated.
On 90 Day Fiancé, Varya never said anything about "expectations." She did, however, say that she did not trust Geoffrey enough to marry him — at least not yet.
Geoffrey shares his side of the story
Varya isn't the only one who has shared their version of what happened. During a recent interview, Geoffrey revealed all of the details about his romance with Mary that did not make it into the show.
According to The Blast, Geoffrey revealed that three months had passed between his trip to Russia and Varya's surprise visit. The 90 Day Fiancé star also claims that his romance with Mary began the night before Varya showed up at his door and that things were still very spontaneous between him and Mary.
RELATED: '90 Day Fiancé: Stephanie Matto and Geoffrey Paschel Are Actors — Are They Looking for Love or Fame?
"From what you saw, it was roughly about three months. It was Mary's birthday, that's why I took her to dinner, that's why I gave her flowers. The conversation moved into something more romantic and it kind of went from there. Then pretty much Varya showed up the next day. So it was like a quick, spontaneous thing going," he stated.
New episodes of 90 Day Fiancé: Before the 90 Days air Sunday nights on TLC.