'90 Day Fiancé': We Now Know Why Larissa's Friends Carmen and Hannah Warned Her About Eric
Larissa Dos Santos Lima has gotten a lot of push back from her friends this season on 90 Day Fiancé: Happily Ever After. Her best friends Carmen and Hannah have both questioned her decision to reconcile with her ex-boyfriend Eric Nichols. And now, after hearing how much he trash-talked her, we know why Larissa's friends kept warning her about him.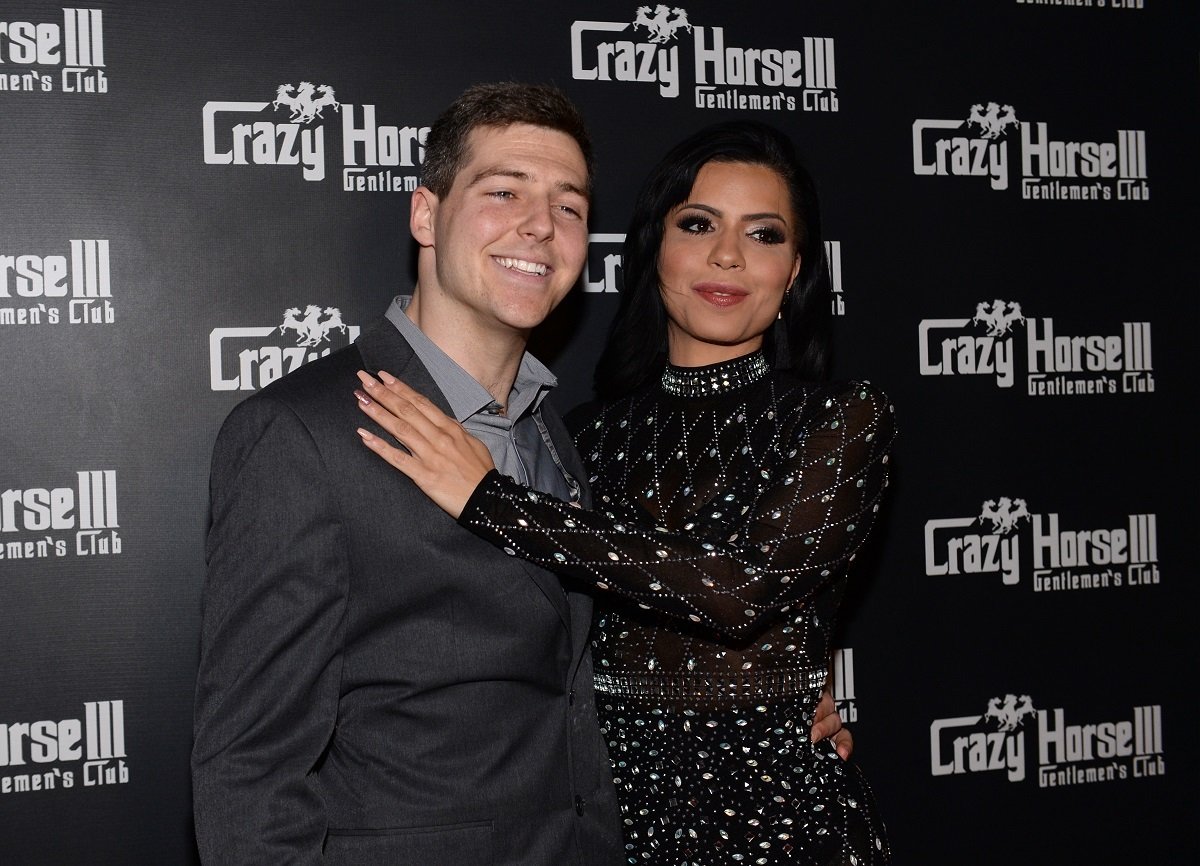 On '90 Day Fiancé: Happily Ever After,' Larissa's friend Carmen tells her to move out if she's dating Eric
When Larissa decided to get back together with Eric, she was most hesitant to tell her Brazilian friend Carmen. After Larissa's divorce and domestic violence charges, Carmen bailed her out and gave her a place to stay. And Carmen was also there for Larissa when she broke up with Eric.
On 90 Day Fiancé: Happily Ever After, Larissa doesn't share many details about her split with Eric, other than the fact that he was cheap and not interested in sex. But her description of their breakup didn't seem to warrant the sheer hate Carmen has for him. When Larissa finally tells her that she's dating Eric again, Carmen tells her she has to move out because she doesn't want to deal with his drama. 
"If you think they are the right reasons to forgive and be with him, good luck," Carmen says to Larissa. "I just need you to be out by the end of the weekend because I don't forget what he did, and I don't want anything to do with him."
Her friend Hannah isn't on board either
On the July 26 episode of 90 Day Fiancé: Happily Ever After, Larissa meets with her friend Hannah to tell her she's moved in with Eric. But Hannah, who's been by Larissa's side through all of her legal issues, is not thrilled to hear the news and straight out asks Larissa if she's dumb.
"I can't support this, like I don't think it's a good idea," Hannah tells Larissa. "If you're happy, I will try to not hate him, 'cuz I want you to be happy."
Hannah doesn't explain why she hates Eric, but she does say that she thinks he's no good for Larissa. 
Larissa discovers that Eric may have trash-talked her behind her back
When going through Eric's phone, Larissa discovers that he had been texting a woman named Natalie while they were broken up. She calls Natalie and asks her if Eric said anything bad about her. Then, to her surprise, Natalie reveals that Eric was trash talking Larissa with her, his own family, and her ex-husband Colt Johnson. 
Natalie tells Larissa that Eric and Colt got together and actually compared notes about their sex lives with Larissa. The reality star seemed genuinely disgusted by the revelation, and in the upcoming episode, she will confront Eric about his behavior. 
After hearing all the lewd things Eric supposedly said, fans finally understood why Larissa's friends had been warning her about Erica all this time. 
"Larissa- Well her FRIEND Carmen tried to tell her about that LOW LIFE just wants to be on TV Eric," one fan wrote on Twitter. "She didn't listen. WE all knew when Eric appeared what type of a CREEP he was."
"And the drama between ericeee and Larissa is why you cherish friends like Hannah and larissas old roommate who were like, 'are you dumb????'" another fan tweeted. "When you get back together with the disaster you recently left."
As indicated by their social media pages, Eric and Larissa are still together. It's unclear how things unfolded after Larissa confronted Eric, but fans will get to see more of their drama as the season continues.