'90 Day Fiancé': What Advice Did Sarah Jessen Give Juliana Custodio About Her Ex-Husband?
The friendly relationship between Juliana Custodio and Michael Jessen's ex-wife Sarah Jessen has become a subject of fascination for many fans of TLC's '90 Day Fiance.' The unlikely pair discussed Juliana's upcoming marriage to Michael on the Jan. 12 episode, 'Choose Me,' and Sarah even doled out some advice for Juliana on dealing with her ex.
Since the beginning of TLC's 90 Day Fiancé Season 7, fans have been shocked by the unconventional relationship between Juliana Custodio and her husband Michael Jessen's ex-wife, Sarah Jessen.
The nearly 20-year age difference between 23-year-old Brazilian model Juliana and 42-year-old Michael, a Connecticut-based wine entrepreneur and divorced dad of two kids, immediately raised some eyebrows. But it quickly became clear that Juliana and Michael truly cared for one another and knew each other well.
It also became clear that Juliana and Sarah didn't have the jealousy and animosity one might expect from an ex-wife and second wife. In fact, on the Jan. 12 90 Day Fiancé episode, "Choose Me," the two women headed out together for Juliana's wedding dress fitting…and Sarah even offered some advice to Juliana about handling her ex-husband.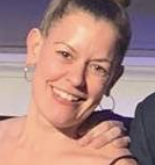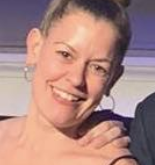 Sarah advised Juliana to keep her money separate from Michael's
On "Choose Me," Juliana excitedly shared that she was going with Sarah to get her wedding dress altered. 
And after opening up to Sarah about her troubled history, including an arranged marriage to a controlling older man back in Brazil and being trafficked as a young model, Juliana even said she hoped to become as close as possible with her fiance's ex-wife. "I want to be friends. Her best friend," the 90 Day Fiancé star said.
On the way to the fitting, Sarah asked Juliana, "Are you nervous about the ceremony or actually getting married?" 
"Both," Juliana admitted. 
That's when Sarah gave Michael's fiancee a hint about making her marriage work. "I think that Michael has a really good heart," Sarah began. "But you will work, and when you do, don't just hand your money to him. I made that mistake."
Michael's ex-wife explained that she had simply given her ex her paycheck to do with as he saw fit, and that it created an "imbalance of power" in their marriage from the beginning. Instead, she suggested Juliana play an active role in handling the finances. 
The '90 Day Fiancé' stars discussed Juliana's power over Michael and vice versa
Next, Sarah asked Juliana an even more intimate question. "Do you feel like he has more power over you than you have over him?" she inquired. 
Juliana smiled as she answered, "He think he have, and I let him think that he have." The two women high fived over their shared experiences with Michael. 
Finally, Sarah advised Juliana to remember that she wasn't the "house servant." Juliana agreed, explaining that she'd already told her fiance she wasn't always going to be the one to cook and clean.
"He make a little drama in the beginning, like, 'I'm so busy,' and I'm like, 'Oh yeah, so busy playing guitar,'" the 90 Day Fiancé star joked. 
Juliana said she knew she was marrying the love of her life
At the seamstress, Juliana tried on her stunning wedding gown. Sarah raved over her ex's fiancee, gushing, "Mike is gonna be weeping. It's perfect."
The 90 Day Fiancé stars shared a bonding moment as Juliana revealed that she'd never truly loved any man but him. "I'm marrying someone I love for the first time," she said.
"And I know he loves you," Sarah replied with tears in her eyes.
Still, the young model confessed that she was nervous because of her previous marriage. "After my wedding day, my ex-husband turn into completely different person," Juliana admitted, adding that she was scared it would happen all over again. She added, "I know I'm marrying the man I love, and I'm trying to focus only on that."
Sarah welcomed her ex's fiancee into the family warmly, taking her hands and saying, "Don't be nervous. You're part of a big family now."