'90 Day Fiancé': What Did Akinyi's Family Say About Benjamin at the Tell-All Part 2?
Akinyi Obala met her American husband, Benjamin Taylor from Arizona, for the first time in person on the most recent season of TLC's 90 Day Fiancé: Before the 90 Days.
While the couple ultimately married in Obala's home country of Kenya, Taylor clashed with Obala's family over her bride price and cultural differences. Obala's brother, Fidel, appeared on the 90 Day Fiancé: Before the 90 Days Tell-All Part 2 to clear the air and clarify what he really felt about Taylor, the bride price, and Taylor's criticism of his sister's drinking.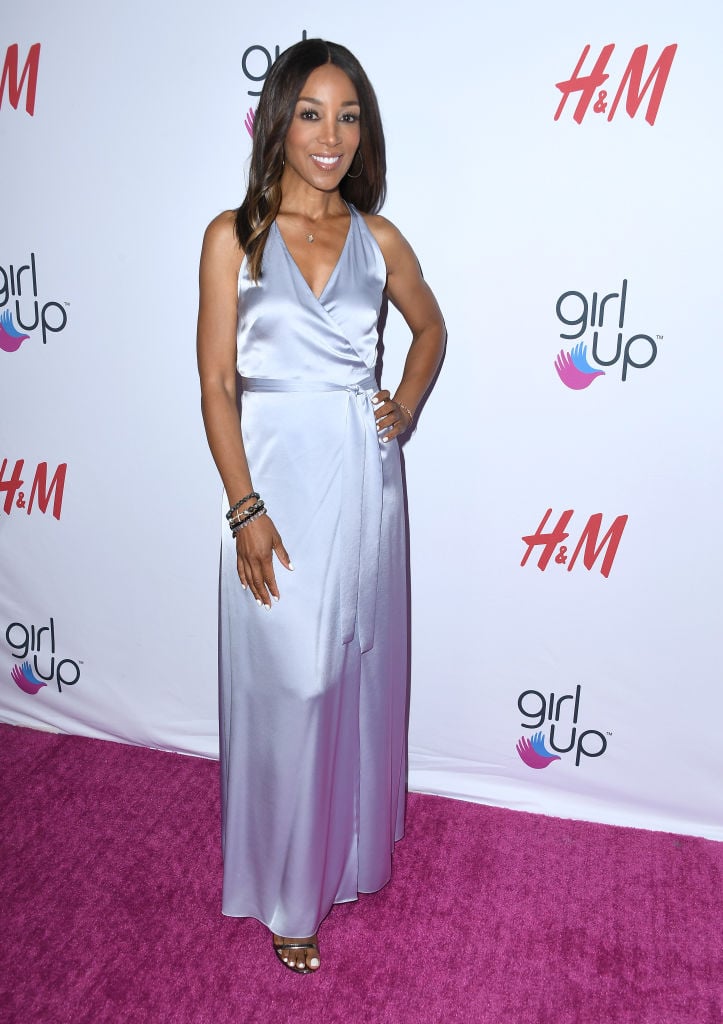 Akinyi Obala's brother said Benjamin Taylor was not an "alpha male"
Obala told tell-all host Shaun Robinson that her brother Fidel had interfered with almost every relationship she'd ever had, calling him "strict" just like her father. When asked how Taylor came across to his Kenyan bride's family, Fidel responded that the 90 Day Fiancé: Before the 90 Days star was "average."
Obala agreed, adding that her new husband was "timid" and that he didn't have an "alpha male aura." While 90 Day Fiancé castmate Rebecca Zied said that the cultural differences may have affected Taylor's confidence, Obala disagreed. "You have to look like you know what you're doing," she insisted, "and for the most part, you didn't."
Obala's family supported Taylor's pushback against his wife's drinking
Taylor attracted a certain amount of controversy when he criticized Obala for drinking a single margarita (and getting a little too tipsy) on a recent episode of 90 Day Fiancé. The divorced father cited his religious beliefs as the reason for his discomfort.
Obala's brother Fidel surprisingly agreed with Taylor's controversial behavior, however. "That is the man that I want," he said, approving of Taylor's criticism of his sister. He added that Taylor should be the "man of the house."
Tell-All host Shaun Robinson shared that Taylor, despite his objections, drank himself while he was out one night with Fidel in Kenya. Taylor pushed back against accusations of hypocrisy, saying that he was only upset with Obala for drinking to what he considered to be excess.
Defending himself, Fidel said simply, "We were trying to bond with Benjamin. I did that to see how he reacted with the drinks. He passed my exams."
Akinyi's brother shared that the bride price was not yet paid
One of the biggest points of contention and doubt surrounding Akinyi and Benjamin's wedding on 90 Day Fiancé: Before the 90 Days was the bride price. Although Taylor didn't have enough to satisfy Obala's family at the time, he agreed to pay more at a later date.
Of the bride price, Fidel told Robinson, "Benjamin owes me." And when Robinson asked how much Taylor owed, he replied vaguely, "Something that he can manage."
Obala explained that the bride price is meant not only to honor the bride but to express your gratitude for her. She shared, "It's meant to say 'thank you for raising this child to a certain point.'"
She added that, as someone who was highly educated, her family would normally expect a higher price: In Africa, going to school is very expensive, so someone who is going to school at the university level is high up at the bride price," said Obala.