'90 Day Fiancé': What Happened After Asuelu Called Kalani a 'Lying B*tch?'
Kalani Faagata and Asuelu Pulaa had a bitter confrontation on a road trip to California to celebrate their son's second birthday with Kalani's family on a recent episode of the fifth season of TLC's 90 Day Fiancé: Happily Ever After.
Asuelu—still angry that he hadn't been able to take his sons, Oliver and Kennedy, to his home country of Samoa for a vacation due to a measles outbreak—got in an argument with his mother-in-law, Lisa Faagata, during the car ride. He even called Kalani a "lying b*tch" for saying he didn't help enough with the boys.
Afterward, Asuelu's relationship with Kalani's family became even more strained during a tense weekend in California. Kalani's sister, Kolini, had plenty to say about her brother-in-law's behavior, as did their dad, Low Faagata.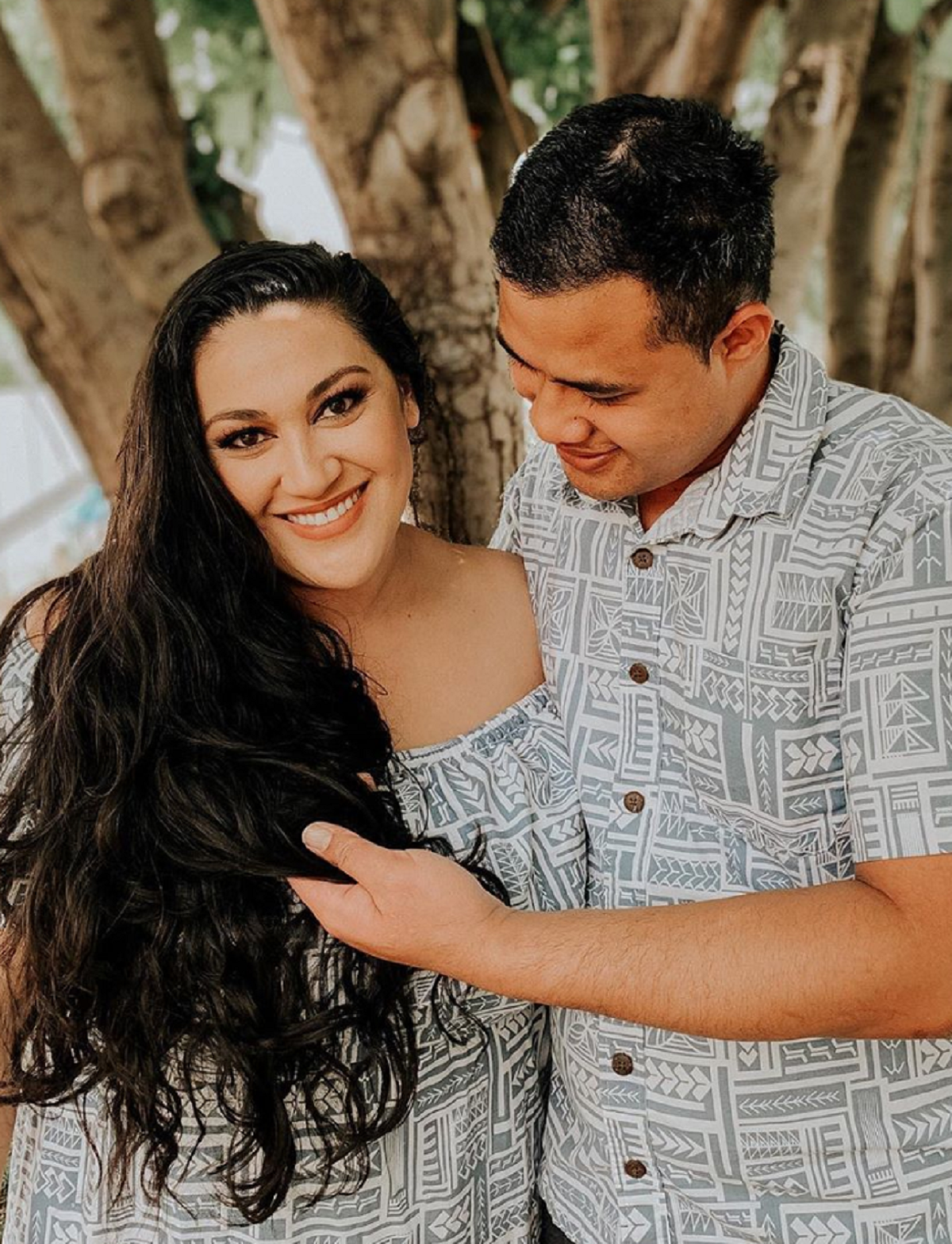 Kalani reflected on the tense confrontation she'd had with Asuelu
After Kalani and Asuelu's argument, Asuelu hopped on the nearest bus and disappeared without telling his wife where he was going.
"When I got here, I wanted to talk to Asuelu and just try to defuse the situation," Kalani told 90 Day Fiancé producers. "And instead, it turned into him just grabbing all of his s*it and walking out of the door."
Then her dad and sister arrived, and Kalani was too embarrassed to tell them what was going on. In particular, she didn't want the whole family to get into an argument—especially because Asuelu and his in-laws already didn't have a very good relationship—and negative affect little Oliver's birthday party.
Looking exhausted, Kalani said sadly, "I'm in blocking my emotions mode, where I just have to fake a smile for my son."
RELATED: '90 Day Fiancé': Asuelu Wants to Go to Samoa With Kalani and the Kids Despite a Dangerous Measles Outbreak
RELATED: '90 Day Fiancé': Kalani's Dad Threatens to Give Asuelu an 'A** Whooping'
The '90 Day Fiancé' star had to drive around the area to convince her husband to return
After Asuelu boarded a bus, Kalani explained that she texted him repeatedly to find out where he was. But her husband sent her "three false locations to drive to" instead, leading her on a wild goose chase around the area.
Finally, Kalani threatened to get back on the bus to Utah with their sons if Asuelu didn't change his behavior. At last, Asuelu revealed the hotel where he'd booked a room. When Kalani met up with her husband, she convinced him to come back to her family's house, saying she didn't want her son to be "punished" for their argument.
The next morning, over a tense breakfast, Kalani's family asked why Asuelu had locked himself in his bedroom and refused to spend time with them. Lisa sheepishly told Low that they had had a "heated conversation" in the car.
Low, for one, was not happy about his son-in-law's behavior, or the way he'd spoken to his wife and daughter. "Well, I definitely think he owes you guys an apology," he declared.
But Kalani's best efforts to lure Asuelu away from his video games and out of their bedroom didn't work. "He doesn't want to talk to anybody," she told her waiting family.
Kolini told 90 Day Fiancé producers that she sympathized with her sister, especially when Asuelu showed up late to his own son's birthday party and wouldn't help with the preparations.
"That's going to be a problem, if it's every holiday that this happens," Kolini lamented. "I feel awful for my sister. She breastfeeds still. She has two babies sucking life out of her, and now she has a husband that just sucks the life out of her."
Asuelu refused to apologize to his wife for his behavior
While Asuelu and Kalani's son seemed to enjoy his birthday party with family and friends, there was palpable tension between his parents when Asuelu finally made a last-minute entrance.
"When Asuelu was still in Samoa, I would imagine, like, weddings and birthday parties," Kalani told TLC producers. "And now he's here, and he's just choosing not to come around."
The 90 Day Fiancé star said she couldn't believe that Asuelu wouldn't take accountability for his antics, especially after he'd made such harsh remarks to her and her mother.
"Asuelu's in the wrong. And the fact that he's not accepting that, it's rude and it's wrong," Kalani declared.
Kolini wasn't impressed with Asuelu's late arrival, either, arguing that it was "manipulative" on his part to put on a show. "It's kind of frustrating that he decided to just come out and put on a show for everyone," she told 90 Day Fiancé producers. "But I'm not surprised. That's just what he does. Asuelu's a fine actor. I know it's bulls*it, but, I mean, whatever makes him feel better."
After the party, Asuelu and Kalani had a moment alone. Asuelu seemed to broach the sensitive subject of their argument—but he didn't apologize for his actions.
"This weekend is really rough, right? And I'm excited we all make babies happy," Asuelu told his wife nervously.
Kalani asked leadingly, "Is there anything you want to say to me?"
After a lengthy pause, Asuelu asked simply, "What else do you want me to say?" Kalani looked crestfallen by her husband's refusal to express regret for the names he'd called her.