'90 Day Fiancé': What Happened to Natalie's Rat, Lucky? Mike Provides Updates
In season 6 of 90 Day Fiancé: Happily Ever After?, Natalie Mordovtseva adopted a rat from a pet store and named her Lucky. So what happened to Lucky when Natalie moved to Florida? While her husband, Mike Youngquist, initially wasn't too keen on having a rat, it seems he's the one taking care of her now. Mike has even been kind enough to provide updates for the Lucky fans.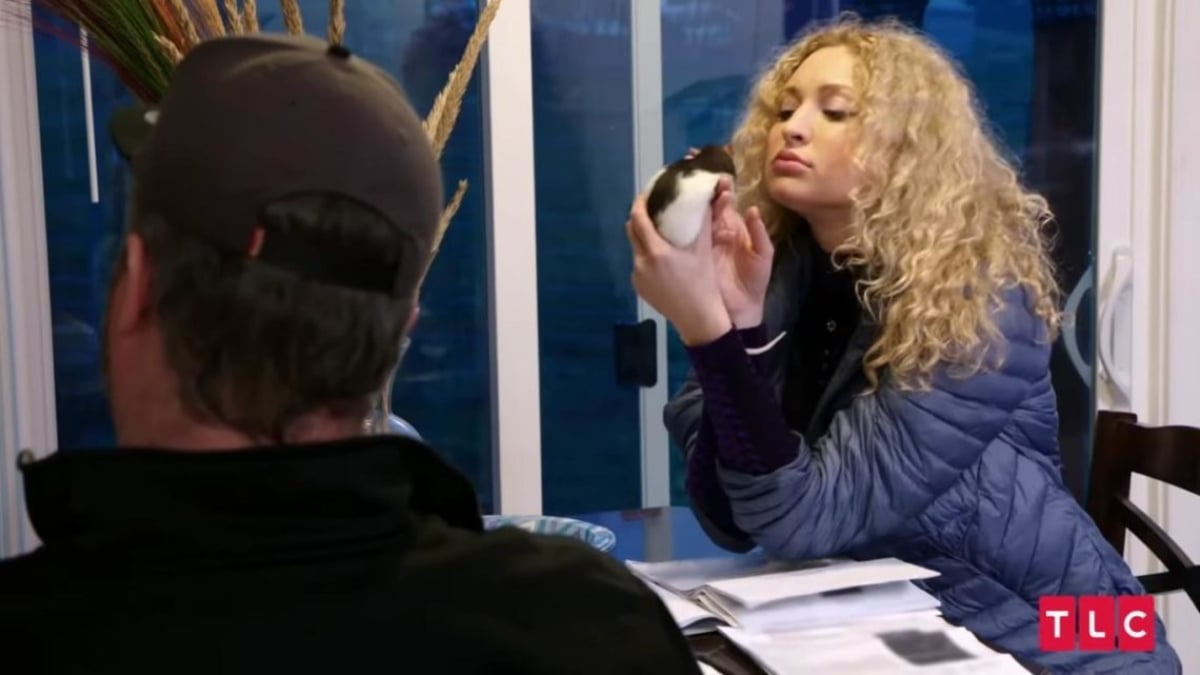 Mike and Natalie adopted a rat during their marriage
Toward the end of season 6 of Happily Ever After?, Mike and Natalie had plenty of fights and marital issues. In the midst of the fighting, Natalie adopted a rat named Lucky because she wanted her to be a lucky rat who didn't have to be stuck in a pet store cage all day.
Many fans thought that Lucky was an odd addition to their family, considering what they were going through at the time. Fans even pointed out that Natalie seemed to show more affection to Lucky than she did to her own husband at times. While the relationship between Natalie and Mike was failing, Lucky seemed to be right in the middle of it, crawling around on their shoulders.
Natalie moved to Florida and left the rat behind with Mike
During the last episodes, Natalie was spending less and less time at Mike's ranch in Sequim, Washington, and more time with her friend Juliana in Seattle, Washington. She spent so much time that she eventually had her own room at Juliana's place. Eventually, she realized that she wanted to separate from Mike for good. She went back to Mike's ranch with Juliana to pick up the remaining belongings she had there.
Fans recall that she said goodbye to Lucky, put her back in the cage, and left with just a suitcase full of clothing. It was confusing that Natalie wanted to adopt this rat so badly, but when the time comes, she abandons her with Mike. So how come she didn't take her rat?
Mike provides updates on Lucky
So what happened to the rat? According to Mike, Lucky is doing just fine adjusting to life on the ranch in Sequim. On August 12th, Mike posted a video on Instagram of Lucky running around in the grass. Mike is heard narrating, "For all you still wondering if the rat is still alive and crawling. She is kicking."
Mike starts baby-talking Lucky, saying, "There she is. Yes, the star!" The 90 Day Fiancé star captioned the video, "Look who it is the best rat in the world." It seems that Mike is really stepping up and taking care of Lucky, despite Natalie abandoning them.
It seems odd that Natalie wouldn't have taken her rat with her to Florida. However, it seems that Lucky is having a wonderful time exploring the ranch with Mike and Uncle Beau.
RELATED: '90 Day Fiancé': Natalie Mordovtseva Is Spotted Filming in Florida With New Man