'90 Day Fiancé': What Happened When Emily Met Sasha's Ex-Wife?
On Nov. 10's episode of TLC's 90 Day Fiancé, cast member Emily McCue sat down with her Russian fiance Sasha Larin's ex-wife for an awkward dinner. If that wasn't enough to send tensions skyrocketing, McCue was nine months pregnant at the time with Larin's third child.
McCue and Larin have become one of the seventh season's most controversial couples. Fans side-eye 31-year-old Larin's past, which includes two ex-wives (Masha was the first), a child with each one, and alleged infidelity to at least the first and possibly both former wives. Still, 28-year-old McCue insists that his past "mistakes" won't haunt them in their future in the U.S.
But if Masha's appearance on the third episode, "They Don't Know," made anything clear, it's that she doesn't agree that McCue and Larin will ride off into the sunset together.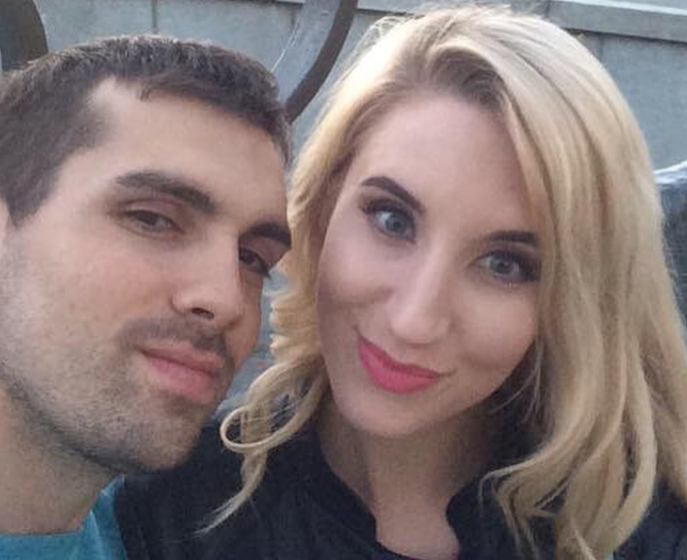 Larin claimed his second marriage failed because he was too "muscular"
Although McCue was eager to meet with Masha to discuss co-parenting and the possibility of her son with Larin visiting them in the U.S., Larin wasn't so keen. "She was crazy, but this was a long time ago," the Russia native and 90 Day Fiancé star said of his ex before the dinner. He added that she was "a difficult person."
Larin also claimed that his second marriage ended because of his devotion to fitness, which many 90 Day Fiancé fans doubted was the whole truth. "When I became more and more muscular, she said, I don't like you," he claimed. "That's not what I want. I said, 'Okay. I'll find someone who will like.'"
Masha accused her ex of abandoning his kids
Masha's story about her shared past with the 90 Day Fiancé star was a little different. She married Larin at 22, she said, and had a son with him. But the fitness trainer left her for his second wife, she claimed, shortly afterward. "She got pregnant, and he came to me and said, 'I want a divorce,'" Masha claimed.
Because McCue and Larin have admitted to meeting prior to his divorce from his second wife, some 90 Day Fiancé fans speculate that that's exactly what happened this time, too.
When McCue asked if Masha would allow her son to visit Larin in the United States, Masha agreed that it's ultimately "[her son's] choice" and that she wouldn't stop him. However, she criticized Larin's decision to leave Russia, arguing, "Woman should follow the man. Man should not follow woman. We can also work and make good money like in America."
Masha also expressed her worries that McCue's family wouldn't treat her son like one of their own during visits. She wondered aloud why Larin would move to the U.S. for his third child but not remain in Russia for his first two children.
She alleged that Larin only wants McCue for a green card
The 90 Day Fiancé star's first ex-wife called Larin "selfish." "Men only think of themselves," she told TLC producers. She added, "Nothing can keep him," alleging that Larin is not a devoted or faithful man.
And in a bombshell reveal, Masha even argued that she believes Larin only wants to be with McCue for American citizenship. "I think that America is the next step forward in his life, and Emily is just an excuse," she said on the 90 Day Fiancé episode.