'90 Day Fiancé': What Happens When Tim Clarkson Comes Clean to Melyza's Father About Cheating on His Daughter?
On 90 Day Fiancé: The Other Way, Tim Clarkson has moved to Colombia to be with his girlfriend, Melyza. Their relationship is hanging on by a thread, but they are still trying to make it work.
Tim leaves his home in Texas to start a life with Melyza in her country because they need to be together to work on things and get through this difficult time. It turns out that Tim cheated on Melyza, and he hopes to improve their relationship by moving to be with her full-time.
Tim says he cheated on Melyza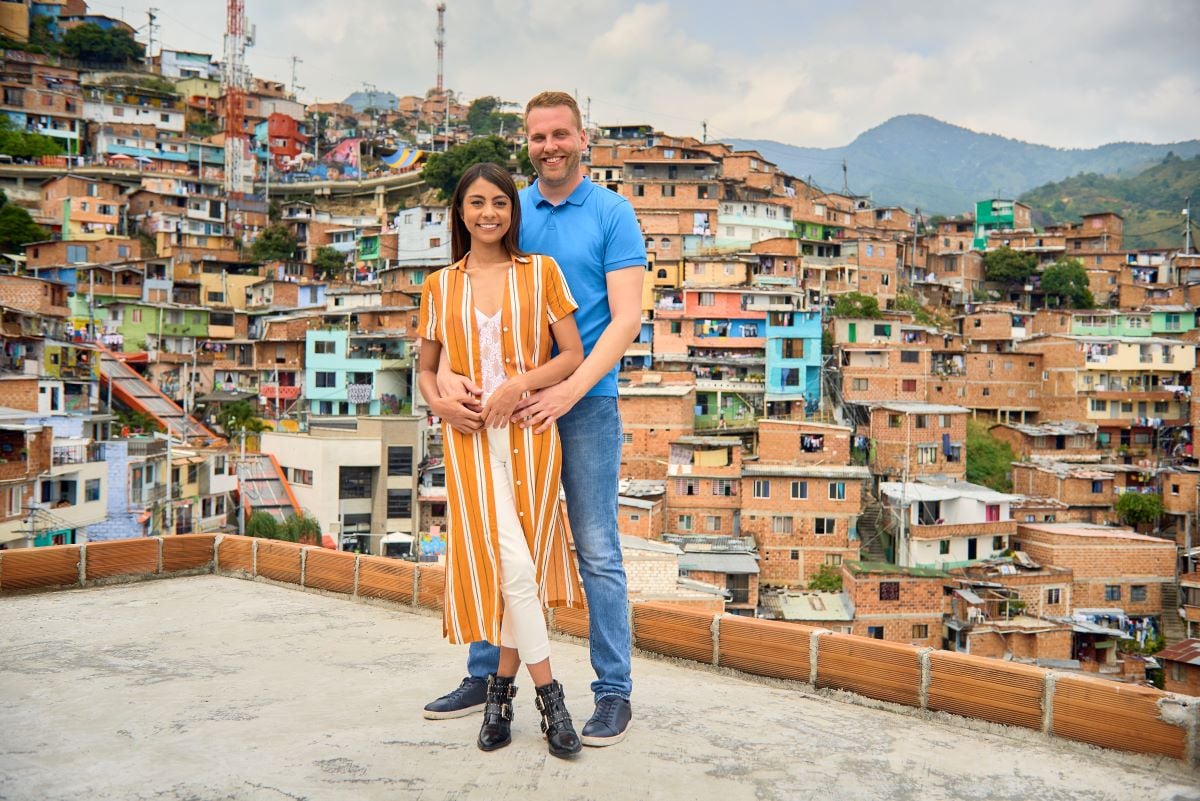 In a previous episode, Tim reveals the details as to what happened when he cheated on Melyza. She had her suspicions after scoping out social media and she finally confronted Tim about it. He hopes that the move to Colombia will help revive the relationship after losing trust.
"The reason that Melyza is not moving here is because of something that I'm not proud of," Tim tells producers. "The main reason that I decided to move there is I actually cheated on her. Last year, the distance between me and Melyza at that time was very difficult. I felt lonely, and the girl that I ultimately cheated with was a co-worker. It just started off as casual conversation, and it got to a point to where we did have a full-on, intimate, sexual encounter."
What happens when Tim comes clean to Melyza's father about cheating on his daughter?
After settling into his new home with Melyza, Tim realizes that he needs to tell Melyza's father about cheating on his daughter. He has a good relationship with him, and he thinks that her father won't "respect" him if he doesn't here the truth from his own mouth. Tim really values Melyza's father's opinion, so they go out with him so Tim can explain himself.
"I'm very very nervous about having this conversation with my dad," Melyza tells producers. "Because in our culture, especially in my country, having your dad's not only approval, but blessing, is extremely important."
'I cheated on her'
Melyza's mother is already not a fan of Tim after learning the truth about things, and now it's time to let Melyza's father know the truth from Tim himself. Melyza translates as Tim says, "I cheated on her."
"Badly done, man," Melyza's father says as his first initial reaction. "We opened the doors of our home for you, so that you could live with us. And well, for this to happen? That's no good in my book."
Melyza's father didn't hold back when talking to producers. "You're playing with my heart. You're playing with my family. You're playing with my daughter. That's something you never forget about," he explains.
He's clearly disappointed with Tim, and he basically tells him. "Looking at you with father's eyes as a son, all that image has changed," he tells Tim, who gets teary eyed when he hears the news. He doesn't want to disappoint Melyza or her family, and he's clearly remorseful.
"I feel like I just killed me and her father's relationship, and that really hurts," Tim says. Melyza's father tells him that the "healthiest" thing to do would be to just break up.
Now it seems like both of Melyza's parents are against this relationship now, which could certainly cause problems in the future. We'll have to see how things play out between Melyza and Tim as time goes on.