'90 Day Fiancé': What Has Melyza Been Hiding From Tim? The Truth Is Finally Revealed
Fans of '90 Day Fiancé: The Other Way' have been waiting to find out what Melyza Zeta has been keeping from her boyfriend, Tim Clarkson.
Fans of 90 Day Fiancé: The Other Way have been waiting to find out what Melyza Zeta has been keeping from her boyfriend, Tim Clarkson. Their relationship has been barely hanging on, and Tim is now living in Colombia with Melyza because they need to be together to try and work on things. Tim actually cheated on Melyza when they were separated by long-distance, and it's clearly been a large hurdle that they're still trying to climb over.
Tim Clarkson cheated on Melyza Zeta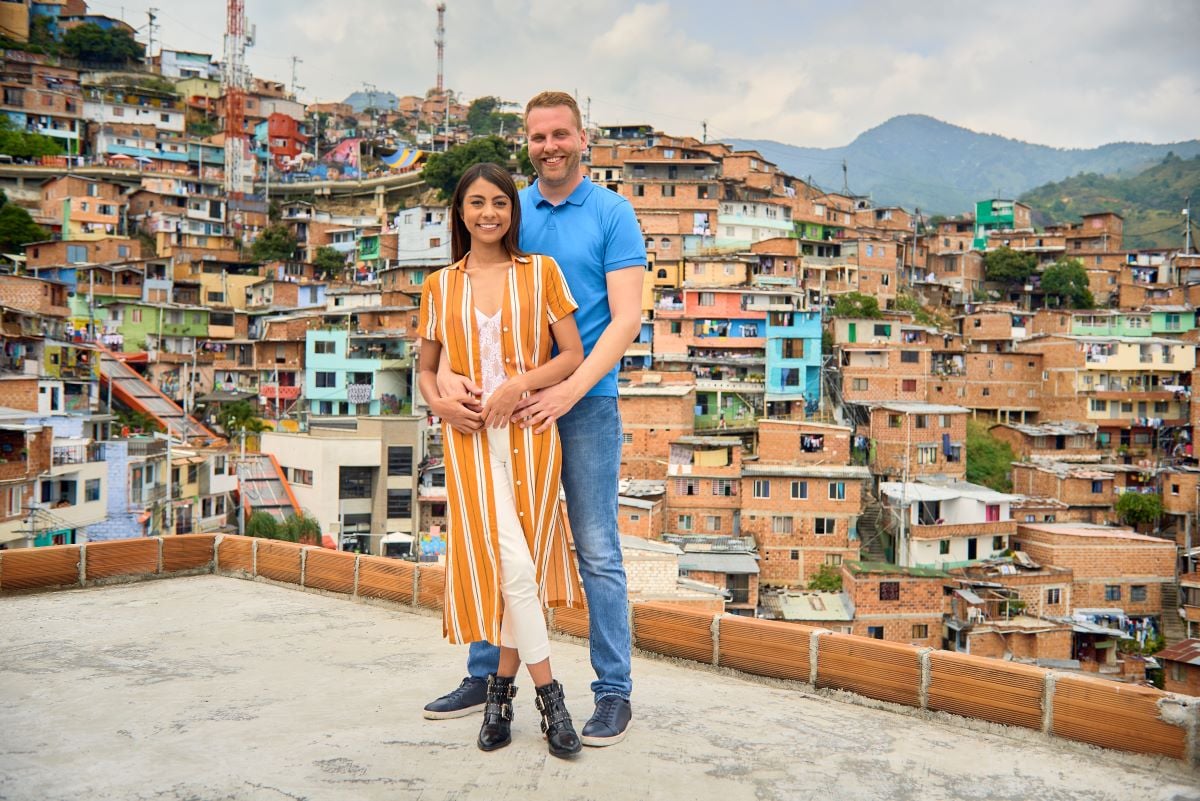 Tim left his home in Texas to be with Melyza full-time in her native Colombia. But it might not be enough to solve the problems between them. Tim admits to cheating on Melyza, and that it's the reason she isn't moving to the United States.
"The reason that Melyza is not moving here is because of something that I'm not proud of," Tim admits to producers. "The main reason that I decided to move there is I actually cheated on her. Last year, the distance between me and Melyza at that time was very difficult. I felt lonely, and the girl that I ultimately cheated with was a co-worker. It just started off as casual conversation, and it got to a point to where we did have a full-out, intimate, sexual encounter."
Melyza found out the truth of the matter by looking at Tim's social media, and eventually confronted him about it. It's been a hard pill for them to both swallow, and at this point, it's unclear if the couple is going to be able to make things work.
What has Melyza been hiding from Tim?
The Other Way has returned with new episodes, and the truth has finally come out about what Melyza has been hiding. "I hope that we can work through our issues, but there's something that has me really nervous to talk to Tim about," Melyza tells producers. "And I just don't really know exactly how to approach the situation yet."
Melyza meets up with her brother, Miguel, and her friend, David, to talk to them about matters before coming clean to Tim. "I haven't been completely honest with him," Melyza tells them. "He doesn't know that I started relationships with other people. So like, I'm saying it wasn't serious but…"
David asks what was happening with their relationship at that time, and Melyza says that they weren't together.
"I saw somebody for a little bit while I was broken up with Tim," Melyza tells the cameras. "One of my friends introduced me to him. I was not looking for anything really, just happened. It was mostly sexual, yes. We never discussed if we should be seeing other people or not. If we stopped being exclusive or not."
She doesn't know how Tim will react to the news, and she also reveals that she hasn't asked him if he's been with anyone else. Her brother tells her that he would "prefer not to know."
"I haven't told Tim because I think I have, you know, a right to live my life and make my own decisions and decide," Melyza continues. "But I don't like being lied to by people that I really care about. So I don't want to keep things from him anymore now that we are trying to restore the relationship."
It sounds like Melyza could be gearing up to tell Tim the truth. We'll have to wait and see how things play out.