'90 Day Fiancé': What Made Caesar Mack Finally Block Jesse Meester
It's not completely uncommon for 90 Day Fiancé couples to switch partners with someone else from the show.
Though Maria started out as Caesar Mack's long-distance girlfriend, she was spotted in Barcelona with Jesse Meester (Darcey Silva's ex). While they say they went on the trip as friends, Caesar is not so sure.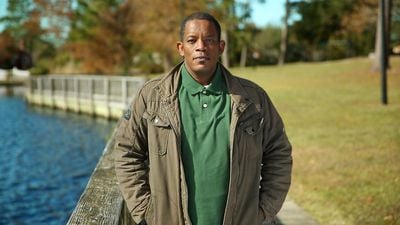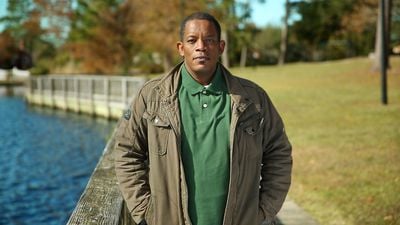 Caesar Mack says he paid for Maria's trip to Barcelona with Jesse Meester
"You don't really know what they did when she was in Barcelona with him, even though that they said that they're friends. They could have did something else. We'll never know," he said in an interview with The Domenick Nati Show on June 21.
Caesar also revealed in the interview that he paid for Maria's Barcelona vacation, and that they were still together at the time of the trip.
"When she went to Barcelona, you know, I paid for that trip. She said that she needed some money for the bills," he said.
Caesar also said, at the time, Maria didn't tell him she'd be meeting up with Jesse.
"She says, 'I'm gonna go see a friend of mine on the trip.' And I had no idea about that. And then, all of a sudden, man, somebody sees it and they forward a message to me and I'm like, 'What the hell is this?' These two are like hugged up together, like, they have parakeets. And they're sitting there talking, taking video. And I'm like, 'What the hell?' So I'm thinking they probably did do something," he said.
Caesar says Maria gets Jesse 'riled up'
Caesar says he initially asked Maria if she wanted to do 90 Day Fiancé: Self-Quarantined with him. But after he asked her, she told Jesse that Caesar was pressuring her to do the season.
"What she did was she goes and she makes up this f*cking lie and saying, 'Oh, wow, Caesar's pushing me.' So she calls [Jesse] up. And he's like, 'Caesar, what's going on, man? Why you doing that?' I'm like, 'No. I'm not pushing it. I'm not pushing her.' She does a lot of lying to him to get him riled up. And the poor guy, man, he's just trying to be her friend," he said.
Caesar ended up blocking Jesse on some of his social media because he feels Maria "gets his a*s so riled up."
"I don't even really need to hear what he has to say. Because she just gets him all going crazy," he said.
Despite blocking him, Caesar says he doesn't have a problem with Jesse. He does have a problem with Maria, though.  
"I have nothing against him, it's her. It's mostly not even the guy's fault. It's always the woman's fault. That's what it is. I mean, every woman is different so I can't put it on all women, but it's her a*s," he said.
Read more: '90 Day Fiancé': Geoffrey Paschel Says Varya Malina Apologized to Him for How Her Mother Treated Him