'90 Day Fiancé': What Makes Georgi 'Question' Proposing to Darcey?
On Darcey Silva's new spinoff with her sister, Darcey & Stacey, the celebrity is finally dating a new man, named Georgi Rusev. The couple met on social media, and Georgi is a massage therapist from Washington, D.C.
They first came face to face in Miami during the Super Bowl, and they've since gotten together in New York City as well. After initially declining Darcey's invite, Georgi comes to stay with her during the coronavirus (COVID-19).
Despite some drama, Georgi manages to propose to Darcey in the season finale, but something made him "question" the proposal just before things went down.
Darcey Silva and Georgi Rusev's relationship has included drama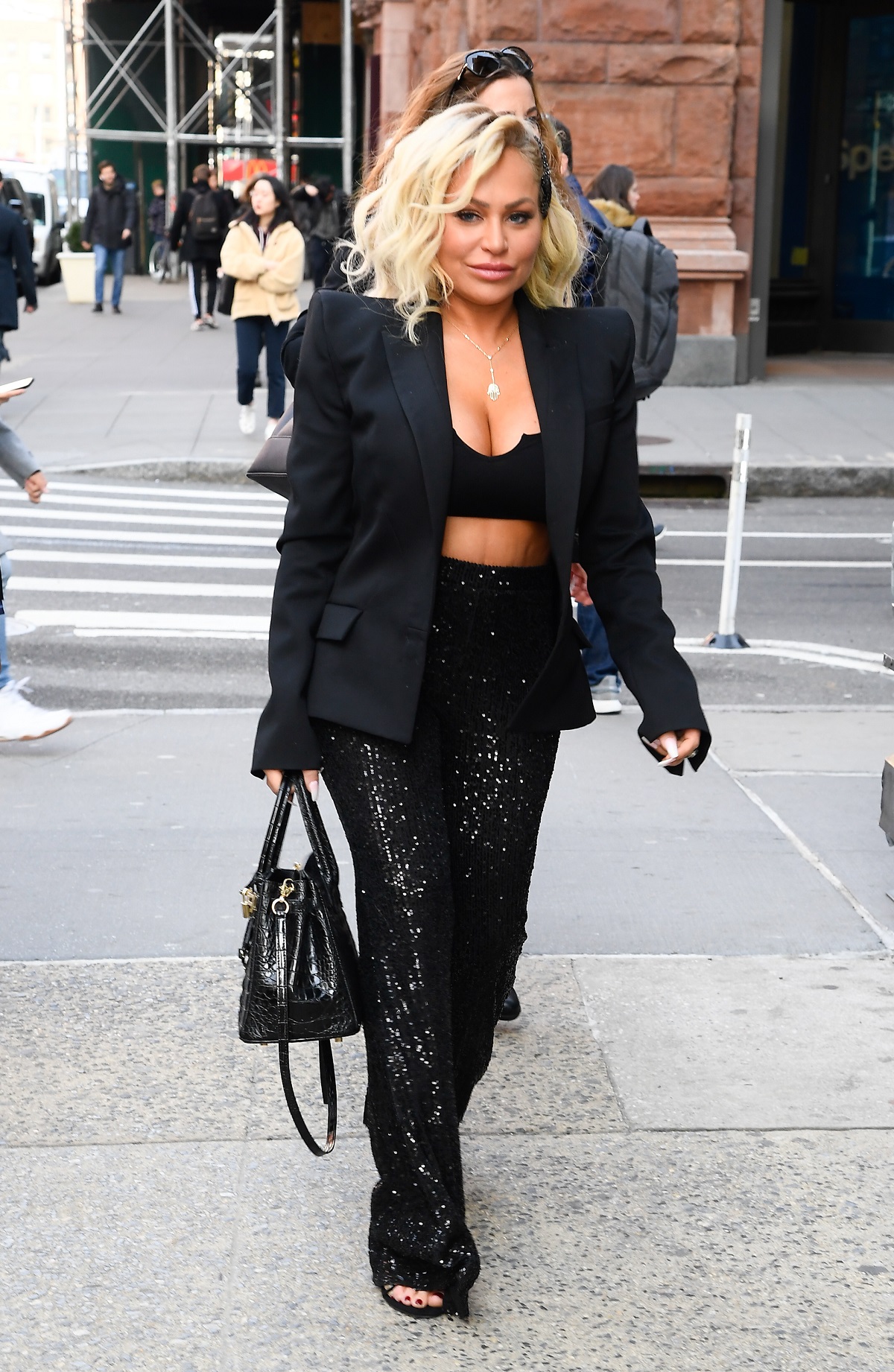 There has of course been some drama in this relationship. Darcey learned during quarantine that Georgi is still married. He's separated and going through a divorce, but it's still a shocking reveal for Darcey, who claims she only just learned the news, although Georgi says he told her in Miami.
The most recent drama comes when a woman commented on one of Georgi's photos on social media with fire emojis. Georgi revealed to Darcey that she's an ex-girlfriend from the past. However, he also mentions that he spoke to her a year ago, and Darcey met him a year ago as well. The woman now has a new baby, and the whole situation is stressful for Darcey.
Darcey meets up with her sister, Stacey Silva, and her new husband, Florian Sukaj, on their honeymoon in Rhode Island. But problems are just taking hold. Darcey mentions that when she asks about his "world, he's a little closed off." She thinks he might be "hiding" things.
At dinner, things get heated when Darcey mentions this other woman, and the fact that she has a new baby. She also brings up the fact that he's met everyone important to her, including her friends and family. She doesn't know if he has told his family about her, and she is unsure of where things stand.
Things start to heat up, and the twins ask Georgi if he has a baby with the other woman. He doesn't come out and say "No," right away, although he does say it eventually, and Darcey gets up and leaves the table, clearly upset.
"I don't know how this come in Darcey's head that I have a baby," Georgi tells the cameras. "Just because this girl leave fire emoji on my page. She was dealing with a**holes in the past where they lie to her. But acting this way, it's kinda, overreacting for no reason."
What makes Georgi 'question' proposing to Darcey?
The next morning, Darcey does apologize for her behavior the night before. They all go to the beach, but Darcey and Georgi are still worlds apart. All the drama is definitely making Georgi rethink things. "I don't feel comfortable anymore," Georgi says. "I don't feel excited anymore. And I mean, make me question the proposal too."
Despite the issues, Georgi still proposes to Darcey on a romantic boat trip. They toast, and try to enjoy the day. Georgi mentions that they have "issues" they need to work out. Darcey says that the boat ride is "amazing." However, it isn't going to magically fix things between them.
Georgi reveals a ring, and says he doesn't care about the past. He asks her if she is going to marry him, and she starts to get emotional. "You truly do love me don't you?" Darcey says. He says he does, and Darcey goes on to accept the proposal. It's a sweet moment, and a nice way for them to reconcile.
Darcey and Georgi are officially engaged, despite a few bumps in the road along the way.