'90 Day Fiancé': What Varya Has to Say About Geoffrey's Domestic Assault Charge
'90 Day Fiancé': Varya weighs in on Geoffrey's abuse allegations and his not being invited to the 'Tell-All.'
Geoffrey Paschel wasn't invited to the 90 Day Fiancé "Tell-All" because he's been accused of abuse. In June 2019, he was arrested after his ex-girlfriend called police claiming Geoffrey had assaulted her.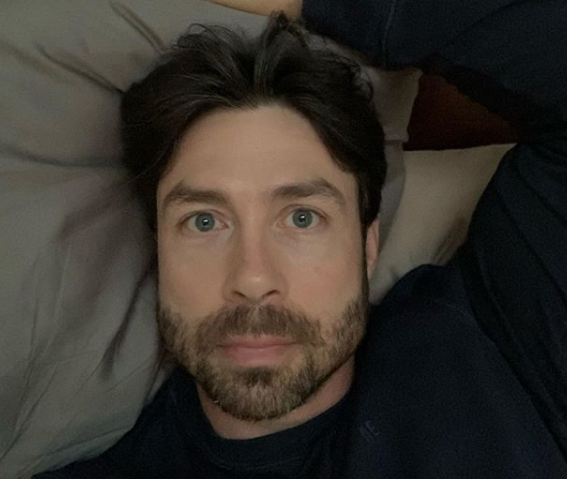 In an interview with The Domenick Nati Show on May 19, Geoffrey said he was confident about overcoming the charges against him.
"I know the truth. You got all these people putting on this press and this negativity and whatever else out there. I know what happened. I was there. And I'm ready to face it. Every time my court date gets put off, specifically due to the pandemic, I'm trying to push the quickest court date that I can and get this stuff over with," he said.
Geoffrey continued: "So I'm trying my best to get this court date over with as quick as possible. Because I have everything I need to exonerate me. And this is all just a ploy, all just an agenda to try and make me lose custody of my child."
Geoffrey and Varya weigh in on Geoffrey's upcoming court date
Geoffrey says he's not planning on "accepting anything other than a full exoneration."
"When I first got arrested in June it was for domestic assault, which is bad in itself but it's a misdemeanor. They tried to drop the chargers but the victim didn't want to drop it. She pressed forward. They offered me no punishment whatsoever just to have it on my record," he said. "I said, 'No. Absolutely not.' They said, 'If you don't take it, we're gonna take you to the grand jury, try to trump up the charges, we'll try to get you on kidnapping…' I was like, 'You do whatever the hell you want to do. I am not accepting anything other than a full exoneration.'"
In her own interview with The Domenick Nati Show on June 3, Varya Malina said she "believe[s] in [the] American court system and in justice."
"He is positive so I don't have any doubts if he is so positive," she added.  
When the interviewer asked her if she thinks Geoffrey is innocent she said: "I wasn't there. I can't say anything. I trust the court system. We will all see, and I think soon." 
Geoffrey and Varya are doing their own 'Tell All' because Geoffrey wasn't invited to TLC's
Geoffrey blames the Me Too movement for his not being invited to the 90 Day Fiancé "Tell-All."
"I feel that the network has bowed down to the pressure of a few thousand people as opposed to the .3 million people that watch the show, which is unfortunate. We're in a different time now. The whole Me Too movement and whatever. So there's a lot of pressure to cower to the minority and wanting to make sure that they're making the wrong decision," he said.
Varya didn't attend the "Tell-All," either, because she says she went on the show as a "team" with Geoffrey.
"We came there as a team," she said. "How can I tell his story, his side, with my poor English? I think it's not fair."
Read more: '90 Day Fiancé': Tom Brooks Asked Darcey Silva Not to Mention This Part of His Life on the Show (And She Didn't)