'90 Day Fiancé': What's Angela Deem's Weight Loss Plan?
Angela Deem is one of the most-talked-about people in the 90 Day Fiancé franchise. A Georgia native, Deem has appeared on several iterations of the show alongside her husband Michael Ilesanmi of Nigeria. Her antics and treatment of Michael have been big talking points throughout her time on TV, but in recent months, she's also been attracting attention for her weight loss.
Wanting to improve her look, Deem has lost quite a lot of weight since she first appeared on the second season of 90 Day Fiancé: Before The 90 Days in 2018. With Deem's transformation, some might be wondering just how she achieved it. While she's been honest and open throughout her journey, we'll just go ahead and share the deal with Angela Deem's weight loss here.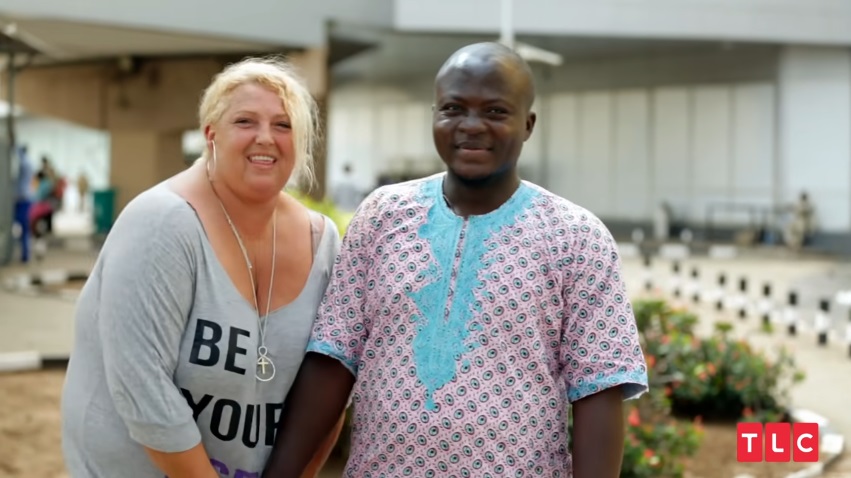 Angela Deem got weight loss surgery
Deem revealed her plan to get weight loss surgery during the Happily Ever After: The Couples Tell All special that aired in October 2020.
"After the third month, I'll drop about a 100 and something pounds. Everything will be reconstructed, my skin surgery… I'm gonna have it all done," she explained, according to OK! Magazine.
Her husband was shocked by her announcement and rejected the idea of surgery. But Deem had her mind made up, telling Michael she wasn't happy with her size. "It's annoying to be out of breath, when you know you gained 20 pounds in two months from sitting around here eating everything…." she said.
She also explained to Entertainment Tonight, "Being older, I want to feel good about myself so I can make myself feel good when I'm around [Michael] out in the public when he gets to the U.S."
RELATED: '90 Day Fiancé' Fans Shocked By Angela Deem's Transformation
From there, she moved forward with her weight loss plans
In an appearance on 90 Day Bares All that aired in early March, Deem — who will appear on the upcoming sixth season of 90 Day Fiancé: Happily Ever After? — went to meet a surgeon who would possibly perform her procedure.
"When I first seen Dr. Obeng, my first impression is, 'Are you married?'" she joked to cameras. "I have a big, tall, built doctor that's from Ghana, and that's like, side-to-side Nigeria. And his name is Michael. I don't know if the universe is giving me a gift, or trying to get my a** in trouble."
It's unclear if Dr. Obeng is the surgeon she wound up going with, but Deem had a successful surgery. Since then, she has shared several photos on Instagram revealing her new look. She has a much slimmer figure than before, but the exact amount of weight she's lost so far is unclear.
Moving forward, Deem has said she intends to get more work done, including chin and butt surgery. "Anything to make me feel confident, which I'm already confident whether I'm fat or skinny, pretty or old-lookin', but I'd been lying if I said that [I didn't have moments]," she added to Entertainment Tonight.