'90 Day Fiancé': What's Going Down On the 3-Part 'Happily Ever After' Tell-All?
Previews of the upcoming '90 Day Fiancé: Happily Ever After' Tell-All reveal plenty of drama with the season 5 cast members.
The three-part Tell-All for the fifth season of TLC's 90 Day Fiancé: Happily Ever After, hosted by Shaun Robinson, starts with a two-hour episode at 8 p.m. EST on TLC on Sun., Sept. 27.
Due to the COVID-19 crisis, 90 Day Fiancé cast members will be joining from their homes via video chat for many hours of juicy discussion. Here's what we can expect from the Tell-All, based on the most recent previews.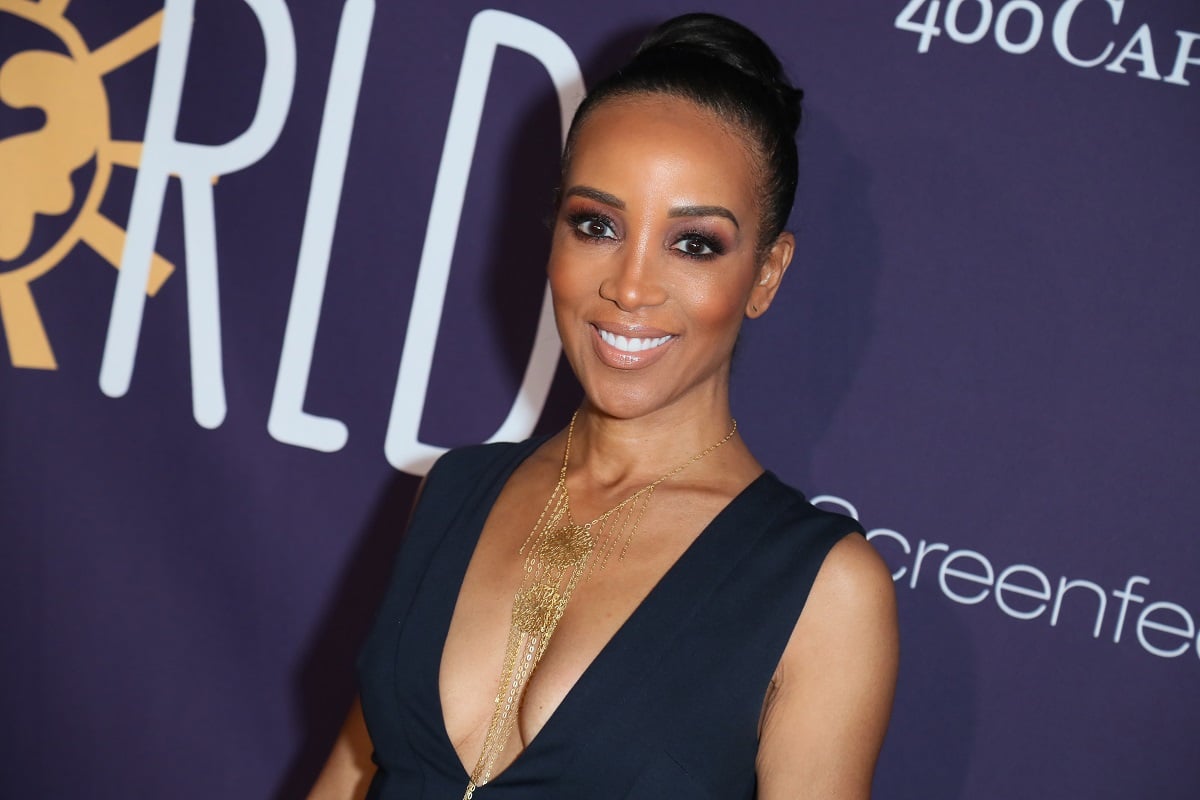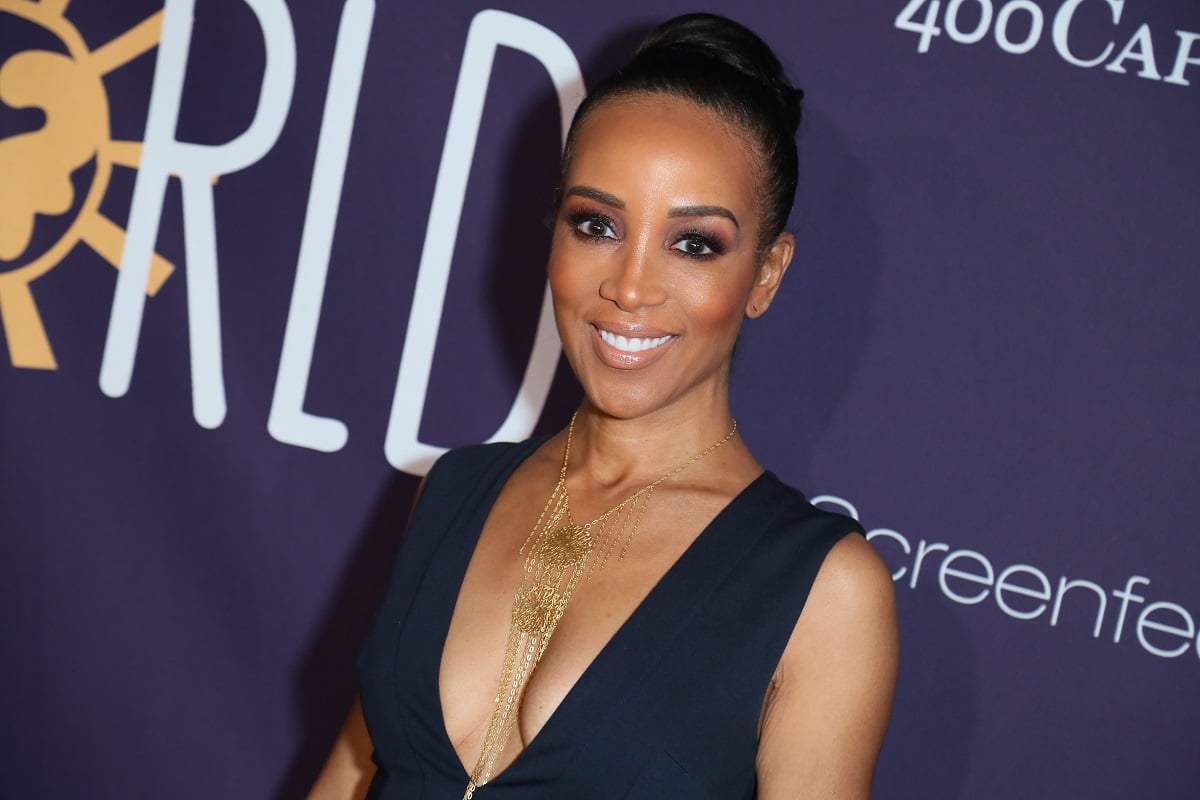 Elizabeth's family clashes with Andrei
Andrei Castravet has been fighting with his wife Elizabeth Potthast Castravet's family all season long, so it's no surprise that he'll likely clash will Elizabeth's sister, Jenn Davis; her dad, Chuck Potthast; and her brother, Charlie Potthast.  
In one preview clip, Jenn accuses Andrei of taking advantage of her dad's financial generosity.
"You told me that you were gonna have my dad wrapped around my finger," she accuses her brother-in-law. And while Andrei adamantly denies the accusation, Elizabeth doesn't look totally convinced that her husband is telling the truth.
Meanwhile, perennial 90 Day Fiancé reunion host Robinson asks Elizabeth's dad pointedly if he feels he's being exploited by Andrei and Elizabeth.
"Chuck, do you think that people are just seeing you as a wallet?" she asks him before he takes a dramatic, uncertain pause.
Asuelu's sister, Tammy, threatens Kalani's sister, Kolini—and Angela jumps in
The in-law drama won't stop with Elizabeth and Andrei, either. Asuelu Pulaa might not be attending the Tell-All at all—from the looks of the previews so far, that is—but his sister, Tammy, will be on hand to fight with Kalani Faagata and even her sister, Kolini Faagata.
In one clip, Tammy tells the other cast members that it's "none of Kalani's business" if Asuelu wants to send money to his family back in Samoa.
But it seems she doesn't have the same standards for her own financial choices. When Kolini asks Tammy how much she sends her mom, Asuelu's sister threatens to "beat up" Kolini just like she tried to do with Kalani in Washington.
"Now you want to fight me," Kolini retorts in the 90 Day Fiancé: Happily Ever After Tell-All sneak peek. "Fight me, then."
"Don't tell me what to do," Tammy snaps in response.
And, true to form, Michael Ilesanmi's wife, Angela Deem, gets in on the action, too.
"If I was your mother, I'd beat your a**," Angela yells at Tammy. Showing off her biceps and threatening Asuelu's sister herself, Angela exclaims, "You ain't got no muscles, b*tch. These are what you worry about right here."
Syngin and Tania might be at their breaking point
Syngin Colchester and Tania Maduro seemed to come close to the end of their rope as a couple this season, especially during their dramatic trip to Syngin's home country of South Africa. Tania accused Syngin of lacking direction in life, while he told Tania she was far too controlling.
In the 90 Day Fiancé Tell-All sneak peek, it looks like Tania and Syngin's problems are far from over. Syngin admits that he's not against considering a divorce.
"You know, for us, there is a certain point where, we're not working out, it's not happy, let's have a peaceful breakup," he tells the host in the previews.
"Are you guys actually talking about divorce?" Robinson asks incredulously, as the couple looks at each other uncertainly.
Colt is accused of cheating on both Jess and Larissa
Of course, Colt Johnson's tumultuous relationship and breakup with Jess Caroline, as well as Larissa Dos Santos Lima's renewed relationship with Eric Nichols after her divorce from Colt, were a major focus of the drama on 90 Day Fiancé: Happily Ever After season 5.
Robinson digs deep into Colt's accusations of infidelity from both Jess and Larissa on the upcoming Tell-All. She asks Colt, point blank, if he ever slept with his on-again, off-again friend and hookup Vanessa Guerra while he was in a relationship with Jess.
Meanwhile, Colt insists that he never cheated on Larissa during their marriage. But Larissa denies that claim, accusing her ex-husband of having an affair and admitting she put a tracker on his phone to catch him in the act.
"While we were married, I put to track his GPS in his phone," Larissa says in the teaser. "The night I got arrested, I found a text from someone saying, 'I'm done. I'm tired to waiting.'"
Michael's family suggests he have a child with another woman
As for Angela and Michael, it looks like officially tying the knot in Nigeria didn't cure all the ills in their relationship. Michael's family still wants him to consider having a child with another woman due to Angela's age and likely infertility. And, of course, she is having none of it.
"Angela can allow him to get a child from another woman," Michael's aunt suggests in the Tell-All sneak peek.
"Yeah, that is what I'm saying," Michael tells his 90 Day Fiancé castmates. "We get a child the other way."
Unsurprisingly, Angela flies off the handle, snapping in response: "What did you just f*cking say? The other f*cking way? Are you talking about another woman?"
"I don't want to hear this s*it no more!" the 90 Day Fiancé star screams, before demanding that Michael "shut up" and slamming her computer down in anger.  
90 Day Fiancé Tell-Alls are notorious for bringing the most drama nearly every season. It looks like the upcoming whopper of a 90 Day Fiancé: Happily Ever After reunion will be no exception.