'90 Day Fiancé': What's Going On With Biniyam's K-1 Visa for America?
'90 Day Fiancé: The Other Way' star, Biniyam Shibre was left in Ethiopia when his fiancée, Ariela Weinberg, took his son, Avi, to the United States for medical attention. Biniyam was not able to follow them to the US. How come he couldn't get a visa fo the US? Here's what we know about Biniyam's K-1 visa.
90 Day Fiancé: The Other Way Season 3 shows how difficult it has been for Biniyam Shibre to be away from his fiancée, Ariela Weinberg, and his son, Avi, while they were in the United States. It was heartbreaking for Biniyam not to be able to follow them to the US. How come Biniyam had so many difficulties with getting a visa for America? What is the status of his K-1 visa now?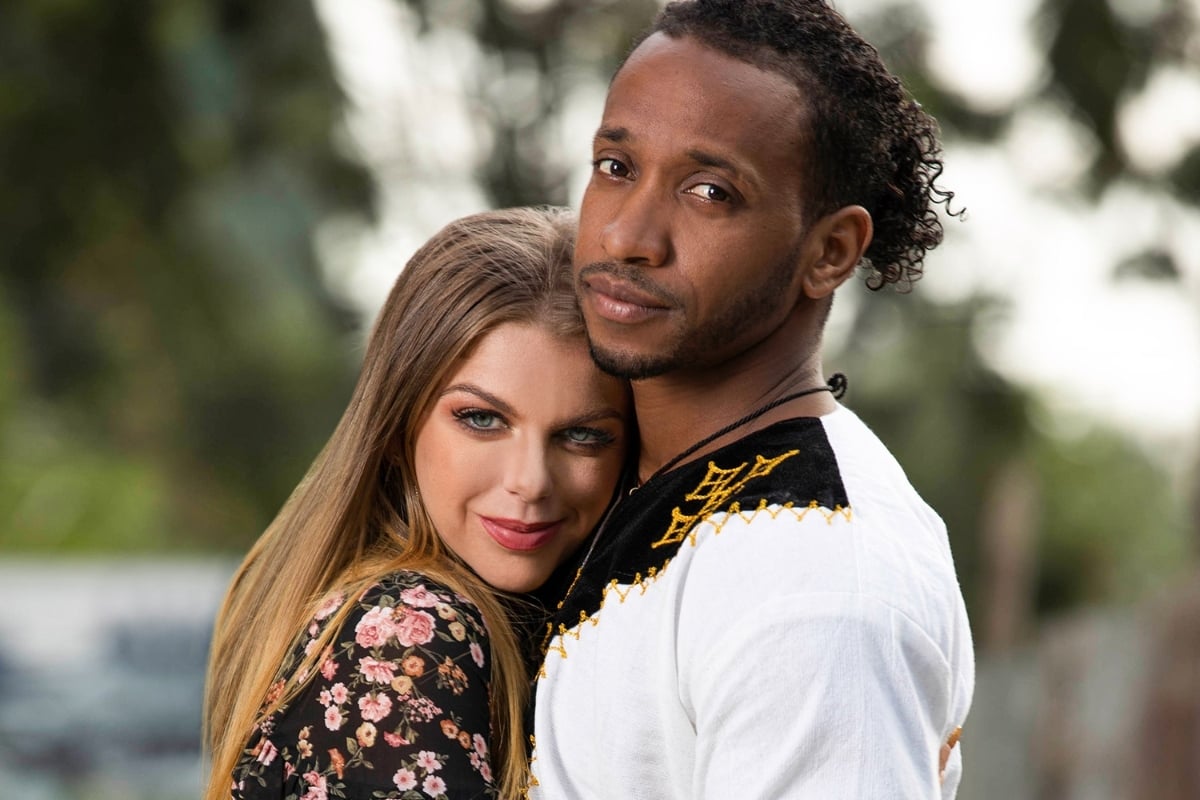 Biniyam's previous US visa denials
Biniyam has been denied a visa to the US many times with his ex-wife, Bria, also American. According to a report by HawkEye, Biniyam planned to go to the US with Bria when they found out about her pregnancy. Biniyam applied for a visitor's visa but was denied.
Biniyam's ex-wife wanted to return to Ethiopia, but she found out that her unborn child had gastroschisis. It is a condition where the intestines and other organs protrude outside of the infant's body. Since this condition is difficult to treat in Ethiopia, Bria stayed in the US. Biniyam attempted to get a visitor's visa. However, Biniyam's visa was denied for the second time.
With the help of congressman Loebsack, he could come to America on humanitarian parole, but not a visa. It was during this trip that he married his first wife at a church wedding. How come Biniyam keeps getting denied a US visitor's visa? Well, according to the article, Biniyam was likely denied because he's from a third-world country like Ethiopia.
Ariela petitioned for Biniyam to come to the US on a K-1 visa
On 90 Day Fiancé: The Other Way, Ariela's family expresses wanting her and Avi to stay in the US with them. She tells her family, "Honestly, it's not even an option even if we wanted to come here, you know." She revealed, "About seven months ago, I applied for the K-1 visa for Bini."
However, since the coronavirus (COVID-19) pandemic caused government buildings to shut down, it's been a waiting game. Ariela said, "Since corona happened, the embassy's closed, so I don't even know if they're still working on the visas at this point."
Biniyam's K-1 visa paperwork is being processed
Ariela explained, "At the time, I wasn't necessarily planning on using it to live in the US because, for one thing, Bini never liked the idea of leaving Ethiopia." She continued, "But my mom encouraged us to apply as soon as possible. She told me these things do take time. You never know what could happen in the future."
When asked if there are any updates on Biniyam's K-1 visa application process, Ariela says the only update they've gotten is that they have "cashed the check." She said, "When I applied for it, I wasn't sure I wasn't sure that we wanted to move here, but I at least wanted to have the option." Ariela said it's better to have the option if they decide they no longer want to stay in Ethiopia.
Ariela has convinced Biniyam to move to Kenya to start fresh in their relationship temporarily. But will they ever go back to Ethiopia? Fans will have to keep watching 90 Day Fiancé: The Other Way to find out if Biniyam and Ariela's relationship will survive long enough for them to move to the US.