'90 Day Fiancé': Which '90 Day Fiancé' Stars Have Been the Most Open About Their Sex Lives?
Many stars of TLC's 90 Day Fiancé franchise have been more than a little open about their bedroom activities. These 90 Day Fiancé couples (and former couples) have been especially forthcoming when it comes to their sex lives—the good, the bad, and the ugly.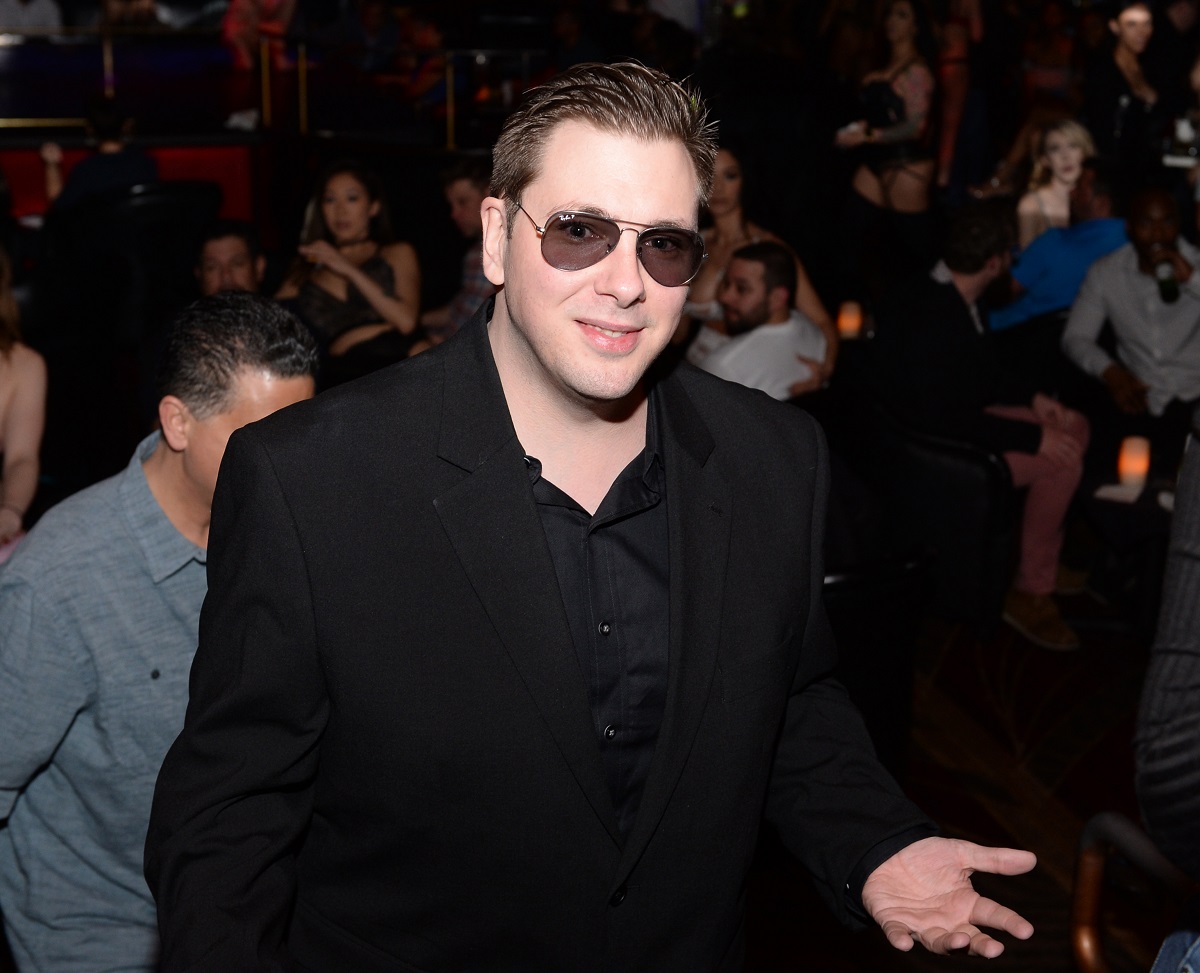 Angela Deem and Michael Ilesanmi
90 Day Fiancé star Angela Deem, a 54-year-old grandmother of six from Hazlehurst, Georgia, is known for being very, very frank about her relationship with 31-year-old Michael Ilesanmi from Lagos, Nigeria.
That openness extends to the bedroom, too! Angela claimed on one 90 Day Fiancé Tell-All that she and Michael once had sex 38 times in a single two-week visit. She told TLC host Shaun Robinson that Michael was a "beast." Michael even confirmed Angela's claims, adding that he and his bride-to-be often had sex four times in one day or more.
RELATED: '90 Day Fiancé': Angela Deem Says She Had Sex With Michael Ilesanmi 38 Times in Two Weeks
Tania Maduro and Syngin Colchester
Tania Maduro and Syngin Colchester first appeared on the seventh season of 90 Day Fiancé and later moved on to the fifth season of 90 Day Fiancé: Happily Ever After.
The two 30-year-olds met in Syngin's home country of South Africa, where he was bartending. Syngin took Tania home from the bar that night, and the rest was history. Tania was open about the fact that it was "lust at first sight" with her now-husband, and—although they both believed it was just going to be a "one-night stand"—they moved in together almost immediately.
On a recent episode of 90 Day Fiancé: Happily Ever After, Syngin claimed that he and Tania almost "broke the shower" having sex in their hotel room on their first night together. He even joked about setting up a "sex room" in their new home.
Laura Jallali and Aladin Jallali
Laura Jallali moved to Tunisia to marry Aladin Jallali, originally from Qatar, on 90 Day Fiancé: The Other Way. But Laura and Aladin's marriage didn't last long—possibly in part because of their notorious onscreen argument about sex toys.
Laura complained that Aladin needed more experience in the bedroom. The 90 Day Fiancé star bought him how-to books and a sex toy. But Aladin didn't appreciate Laura's choice to whip out toys on camera, and he blew up at her, saying it was against his cultural values to use them.
Colt Johnson and Larissa Dos Santos Lima
Colt Johnson and his ex-wife, Brazilian beauty Larissa Dos Santos Lima, were married for just six months after tying the knot in Colt's hometown of Las Vegas. But on a recent episode of 90 Day Fiancé: Happily Ever After, Larissa claimed that she missed at least one thing about her tumultuous relationship with Colt: their sex life.
In fact, Larissa told her friends that she'd broken up with her on-again, off-again boyfriend Eric Nichols because they didn't have sex very often—unlike Colt, who was always ready to head to the bedroom.
It looks like Colt has that effect on many of his partners. His next girlfriend, Jess Caroline (also from Brazil), said Colt "made her want sex all the time." On 90 Day Fiancé: Happily Ever After, Jess also revealed that she was "the boss in the bedroom" with the 34-year-old software engineer.
Danielle Mullins Jbali and Mohamed Jbali
Danielle Mullins Jbali, a 41-year-old from Sandusky, Ohio, and Mohamed Jbali, a 26-year-old from Tunisia, were married very briefly after getting hitched on the second season of 90 Day Fiancé.
Danielle and Mohamed notoriously argued about sex, with Danielle yelling that she "wanted her sex now" and claiming that Mohamed had only consummated their marriage once or twice. Mohamed also didn't kiss Danielle on their wedding day, citing religious traditions.
The couple explained at a 90 Day Fiancé Tell-All that they hadn't exactly had a "honeymoon period," either. In fact, they didn't sleep together until September after getting married in July. What's more, Mohamed brutally insulted his former wife, claiming that "nobody would have sex with someone like her" unless she went to "see a doctor" first. Danielle denied Mohamed's vague, harsh claims later on social media.
Usman Umar and Babygirl Lisa Hamme
Usman Umar, a Nigerian rapper who also goes by Sojaboy, had one of the most notorious relationships in 90 Day Fiancé history with hospice caregiver Babygirl Lisa Hamme on 90 Day Fiancé: Before the 90 Days.
After meeting online, Babygirl Lisa said she fell for Usman hard. Many people in her life suggested he might be using or scamming her, especially because she was much older than her husband-to-be.
But Babygirl Lisa claimed she had a "secret weapon" with Usman: unprotected sex. The 90 Day Fiancé star said she'd gotten tested for STDs so that she could sleep with Usman without a condom when she arrived in Nigeria.
RELATED: '90 Day Fiancé': Lisa Says She Has a Sexual 'Secret Weapon' To Keep Her Nigerian Boyfriend Interested
Big Ed Brown and Rosemarie Vega
Big Ed Brown famously complained about everything from Rosemarie Vega's breath (despite her underlying medical condition) to her unshaved legs after their first night together in her home country of the Philippines. He also wanted her to take an STD test, while he hadn't gotten a test himself.
Rose pushed back against Big Ed's behavior, eventually breaking up with him in part because he "embarrassed" her when it came to private matters.
And on the 90 Day Fiancé: Before the 90 Days Tell-All, Rose claimed that Big Ed had crossed the line in yet another way when it came to their sex life. She argued that Ed had offered her money to create a sexy video in the nude for him—after they'd already broken up. Ed denied Rose's claims, but many 90 Day Fiancé fans believed Rose was telling the truth.