'90 Day Fiancé': Which '90 Day Fiancé' Stars Have Had the Biggest Physical Transformations?
Many 90 Day Fiancé stars have been open about their transformations, makeovers, and cosmetic procedures. From weight loss and gain to revenge bodies and plastic surgery, these seven TLC stars have dramatically changed their looks in one way or another.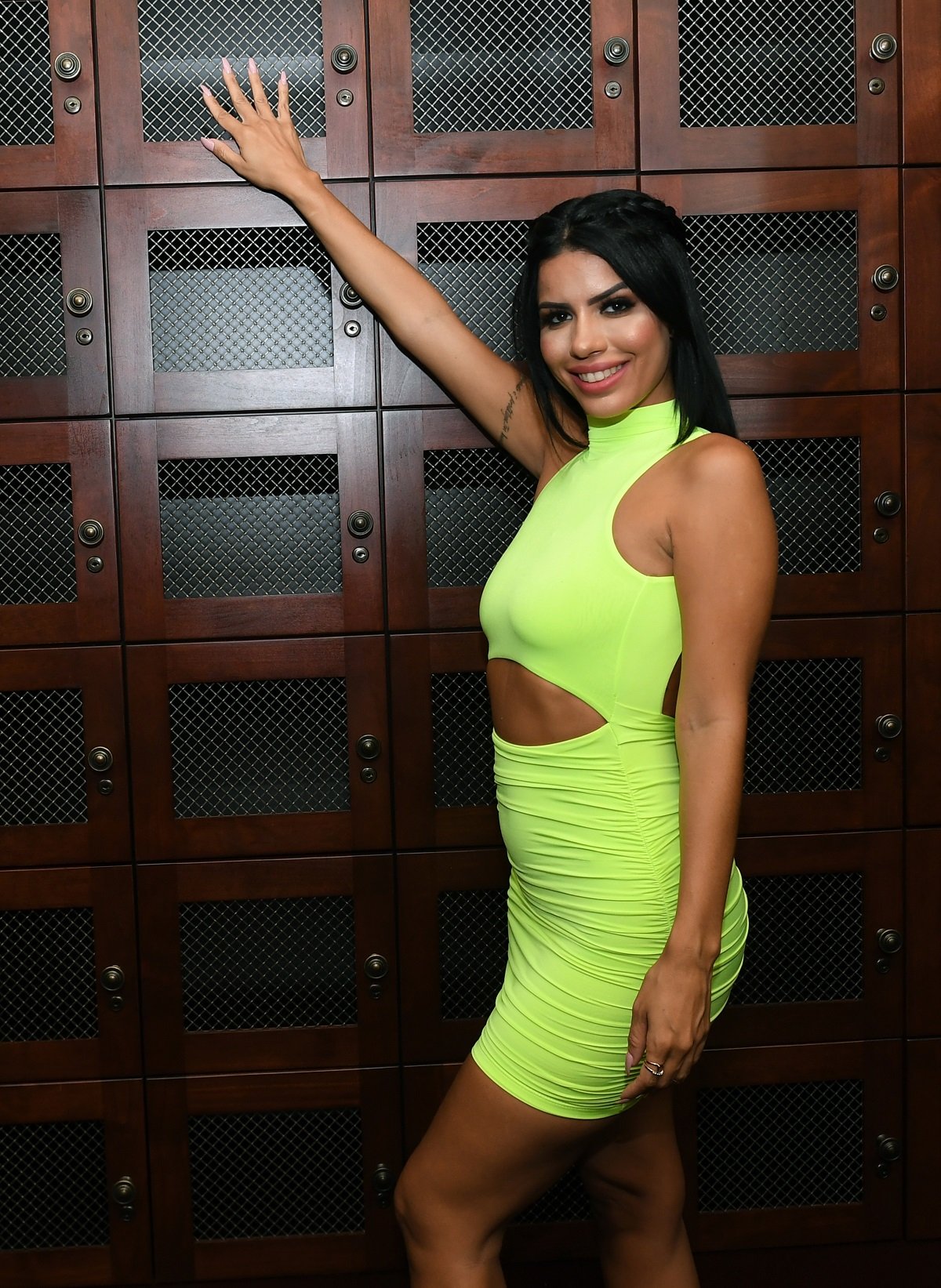 Larissa Dos Santos Lima
After 90 Day Fiancé star Larissa Dos Santos Lima divorced Colt Johnson, she set out to change her look entirely. She lost a significant amount of weight and underwent a number of cosmetic procedures, from lip fillers, Botox, and nonsurgical rhinoplasty to work on her chin, cheekbones, and butt.
Now, Larissa is planning to undergo breast implants and a tummy tuck, launch an OnlyFans account, and get a "stripper's body," as she said on a recent episode of 90 Day Fiancé: Happily Ever After. When the fifth season began, fans couldn't get over just how different Larissa looked, with some saying she was almost unrecognizable.
Even Larissa's castmates on 90 Day Fiancé: Pillow Talk were taken aback by her physical transformation when they watched her scenes, calling it the biggest glow-up in 90 Day Fiancé history.
RELATED: '90 Day Fiancé': Which Cast Members Have OnlyFans Accounts?
RELATED: '90 Day Fiancé': Which '90 Day Fiancé' Stars Have Appeared On Other Reality Shows?
RELATED: '90 Day Fiancé': Follow These 50+ '90 Day Fiancé' Stars On Their Personal YouTube Channels
Paola Mayfield
Paola Mayfield was already modeling in music videos when she moved from her home country of Colombia to marry Russ Mayfield of Oklahoma on the first season of 90 Day Fiancé. Since then, Paola and Russ welcomed a baby boy, and Paola went through a major fitness transformation after losing nearly 40 pounds.
The 90 Day Fiancé star even became a certified personal trainer, nutrition coach, and Zumba instructor, eventually launching her own fitness company. She often shares her workouts and diet tips on social media to help others with their own weight loss.
Anfisa Arkhipchenko Nava
When Anfisa Arkhipchenko Nava married Jorge Nava on 90 Day Fiancé, she had already gotten breast implants in her home country of Russia. Since then, though, she's changed her look considerably with weightlifting and nutrition.
After Jorge—soon to be her ex-husband—went to federal prison for two years on marijuana distribution-related charges, Anfisa transformed her body and committed herself to fitness. Anfisa became a certified personal trainer and launched her own fitness app, in addition to competing in bikini bodybuilding competitions.
90 Day Fiancé fans often marvel at Anfisa's muscle gains and toned physique on Instagram, noting that she looks more cut than she ever did on the show. Anfisa says she works out for around an hour every day, in addition to doing yoga and using supplements to keep her health in check.
Jorge Nava
Jorge, Anfisa's soon-to-be-ex-husband, went through a massive transformation of his own. When the 90 Day Fiancé star shared pictures of himself while he was still incarcerated, fans were shocked by Jorge's weight loss.
Anfisa's ex lost nearly 130 pounds while he was incarcerated. He was released in May 2020 and has since shown off his quarantine workouts on TikTok and Instagram, making it clear that he's planning to make this a lifelong lifestyle change.
Tom Brooks
Darcey Silva's British ex-boyfriend, Tom Brooks, famously wondered aloud if Darcey had "put weight on" during an episode of 90 Day Fiancé: Before the 90 Days. But despite his rude comment, Tom has been on a weight loss journey of his own.
90 Day Fiancé fans noticed that Tom was much slimmer in later appearances on 90 Day Fiancé: Before the 90 Days than he was at first. Fans estimated that he lost around 25-30 pounds, which he credited to his love of salsa dancing, a healthier diet, and more trips to the gym.
Darcey Silva
90 Day Fiancé mainstay Darcey Silva has always been open about her love of plastic surgery and cosmetic procedures, from lip fillers and hair extensions to Botox, breast implants, a tummy tuck, and liposuction.
Fans also began to notice that Darcey looked noticeably slimmer in mid-2020. On the 90 Day Fiancé: Before the 90 Days Tell-All, host Shaun Robinson brought up Tom's comment about Darcey's weight. In response, Darcey stood up and showed off her "revenge body," sharing that she'd been working hard to get in shape after her breakup from Tom.
Steven Frend
Young parents Steven Frend and Olga Koshimbetova got married in 2019 after Olga moved from Russia to be with Steven in the U.S. with their son at last. Over the years, Steven and Olga have appeared on 90 Day Fiancé, 90 Day Fiancé: What Now, and 90 Day Fiancé: Self-Quarantined.
Steven was never a fan favorite, mainly because many viewers thought he treated the mother of his child harshly after she gave birth.
In 2019, he shared before-and-after photos of himself having gained muscle and looking noticeably heavier. Steven explained in a caption that he had been working on gaining weight in order to improve his health—and his overall outlook on life.
"Let's face it, we all know I was a moody guy," the 90 Day Fiancé star wrote on Instagram. "Over time I learned about how little I was eating, at the time I did not realize how our eating habits affect our mood as well. Olga taught me that we are what we eat…As of today I can say how right she was, eating a healthy diet is so good for us in more ways than we think."