'90 Day Fiancé': Which '90 Day Fiancé' Stars Have Spoken Out Against TLC?
While many stars of TLC's 90 Day Fiancé seem all too happy to relish the spotlight, some cast members have spoken out over the years about their problems with TLC's editing, filming process, or both. These 90 Day Fiancé stars and couples have been particularly vocal about their issues with the network.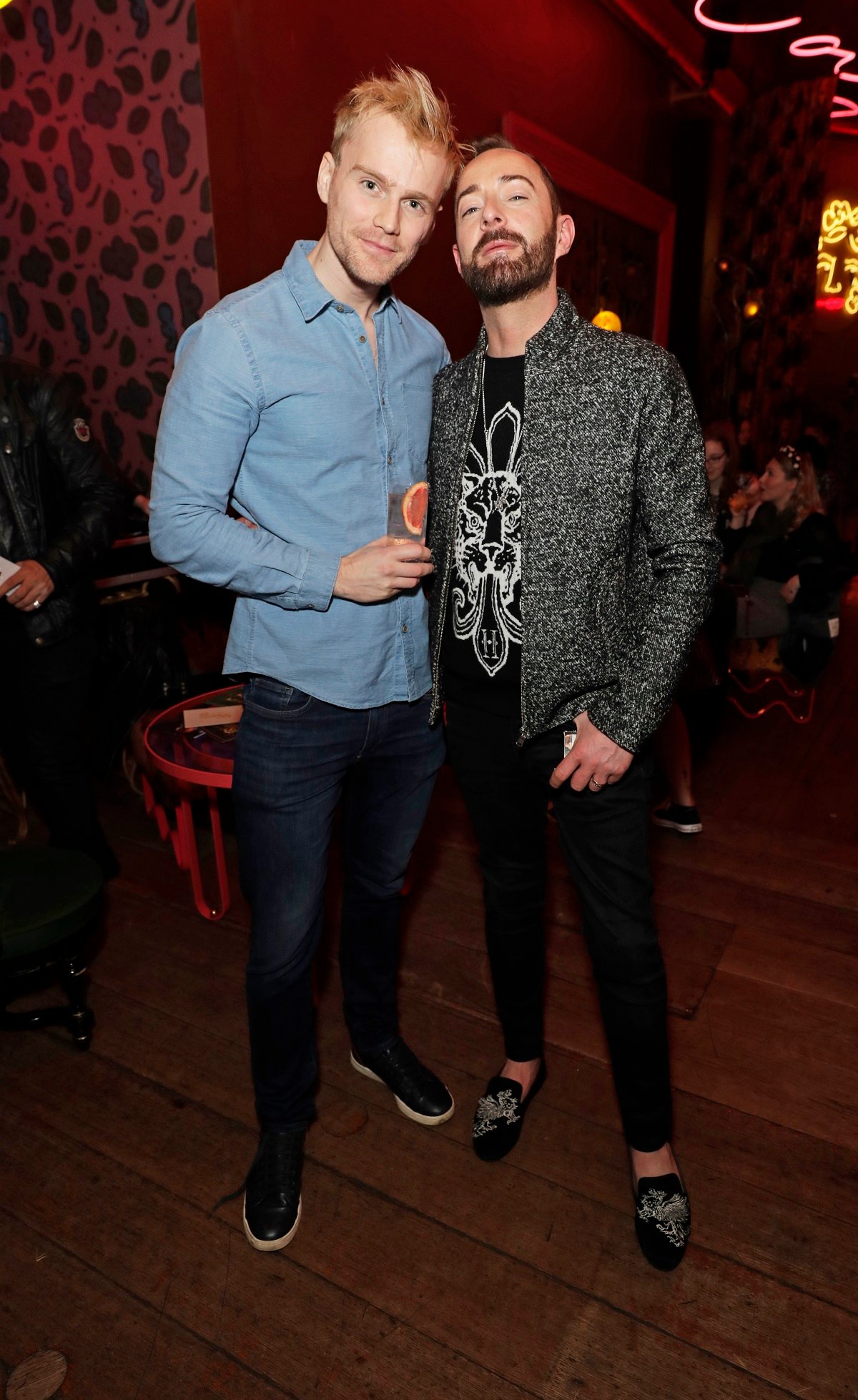 Michael Jessen and Juliana Custodio Jessen
Michael Jessen, a divorced father of two and wine entrepreneur from Connecticut, and his now-wife, Brazilian model Juliana Custodio Jessen, first appeared on the seventh season of 90 Day Fiancé. Michael and Juliana frequently took to Instagram as the season aired to voice their concerns about TLC's editing and their portrayal on the show.
Juliana's husband caught quite a bit of flack after one scene in which the couple met with a mediator to discuss a potential prenuptial agreement. Michael shared a screenshot of the scene and claimed it was "the biggest bunch of manufactured bulls*it" on Instagram. He added, "Shame on you Sharp Entertainment and TLC."
Michael went on to tell one fan, "There's stories behind the stories here…I had many discussions with production about our lives and how we would be portrayed…I guess our visions didn't quite match up."
Juliana, too, took to Instagram after the scene aired to defend her husband from criticism—and to suggest that what fans saw on 90 Day Fiancé wasn't the whole truth.
"I just want to share how much I love this man, and so many sacrifices he made just to be with me, [it] isn't fair he being attacked just for what people see on TV," Juliana wrote.
RELATED: '90 Day Fiancé': Tania Maduro Reveals the Night She and Syngin Colchester Didn't Allow TLC to Film
Related post url: 
Tania Maduro
Like Michael and Juliana, Tania Maduro made her TLC debut on the seventh season of 90 Day Fiancé. She and her husband, Syngin Colchester from South Africa, later starred on the fifth season of 90 Day Fiancé: Happily Ever After.
Tania has sometimes thrown subtle shade at TLC on Instagram, reminding viewers that they don't know the whole story from a few select minutes of screen time.
Before Tania and Syngin made their debut on the 2020 season of 90 Day Fiancé: Happily Ever After, she joked about the network's ad for the upcoming premiere. To her post, Tania added the hashtag "glutton for punishment," seeming to imply that she knew appearing on another season of 90 Day Fiancé might not be the best decision.
Jesse Meester
Dutch model Jesse Meester dated Darcey Silva on 90 Day Fiancé: Before the 90 Days and later starred on 90 Day Fiancé: What Now and TLC's Find Love Live.
Upon finding out that Darcey and her twin sister, Stacey Silva, had landed their own spinoff—Darcey and Stacey—Jesse had a few things to say about the network's decision.
In a harsh Instagram comment under the trailer for the spinoff, Jesse claimed that Darcey had "abused" and "manipulated" him, as well as her British ex, Tom Brooks.
"She only had to use, abuse and manipulate 5 guys to get what she wanted all along from the network. Ethics, TLC? When lying and manipulating gets rewarded I will speak up," Jesse wrote.
Cortney Reardanz
Cortney Reardanz ultimately broke up with her then-boyfriend, Antonio Millon of Spain, after they appeared on 90 Day Fiancé: Before the 90 Days. She has since made appearances on 90 Day Fiancé: What Now and 90 Day Fiancé: Self-Quarantined (with a new man in her life).
The 90 Day Fiancé star was very frank about her experiences with filming in an interview with The Domenick Nati Show in May 2020. Cortney claimed that, while the show wasn't technically scripted, she felt that TLC's editing and prompting, as well as the stress of the filming process, definitely affected the outcome of cast members' relationships.
"You film for like 13 hours a day," Cortney said. "So when you keep doing repetitive things or you keep having the same conversation with a person all day, when you're like, 'Oh, you know, you really irritated me today. I can't believe you did this,' and you have to keep discussing a certain topic, I think it becomes like almost brainwashing where you start to feel irritated with this person."
Emily Larina
Emily Larina of Oregon and her Russian husband, Sasha Larin, immediately raised eyebrows among many 90 Day Fiancé fans because of Sasha's past. Emily was pregnant during filming, making her both Sasha's third wife and the mother of his third child. Some fans wondered if Sasha would be faithful to Emily due to his relationship track record.
Emily repeatedly defended her husband from the accusations against him, arguing that he was a strong man, a caring husband, and a hard-working provider.
"For a while, I was disappointed that the world didn't get to meet the Sasha I know," Emily wrote in one Instagram post.
After praising him for being generous and empathetic, Emily implied that TLC hadn't shown the world the "real" Sasha and Emily.
"I love you, and I'll forever appreciate you for all you've done," she wrote. "I've come to terms with everything. I'll keep the real you to myself."
Blake Abelard and Jasmin Lahtinen
Blake Abelard, a music producer from California, married his now-wife, Finnish model Jasmin Lahtinen, on the seventh season of 90 Day Fiancé. Blake and Jasmin were a controversial couple, with many fans suggesting that Jasmin was only with Blake for money or the K-1 visa.
But both Blake and Jasmin have come out against those claims, insisting their ongoing relationship is real. In an Instagram post about how many friends he'd made behind the scenes while filming the show, Blake suggested that TLC's editing had shifted how he and Jasmin were perceived.
"It makes me wonder though, why we shoot soooo long, for so many hours, keeping these people from their families and other obligations, just to use 4 minutes of the most cringeworthy, negative 'scenes,'" he wrote, adding, "Guess that's TV for you."
Kalani Faagata
Kalani Faagata and her Samoan husband, Asuelu Pulaa, appeared on 90 Day Fiancé before moving on to star on 90 Day Fiancé: Pillow Talk and the fifth season of 90 Day Fiancé: Happily Ever After. But that doesn't mean that the Utah mom of two has no complaints about TLC producers.
According to The Hollywood Gossip, Asuelu's wife took to social media in 2018 to defend her dad, Low Faagata, and her sister, Kolini Faagata, from fans' criticism.
Low, like Asuelu, is from Samoa, and he warned Kalani about getting involved with a man from his own culture—which he described as male-dominated. Meanwhile, some fans thought Kolini's behavior towards Asuelu was controlling and judgmental. But Kalani said her dad's comments had been taken out of context and cut down in the editing process.
Meanwhile, she shared the backstory of Kolini's involvement in her oldest son Oliver's life, saying she "WAS Oliver's dad for the first five months" and helped to financially and emotionally support Kalani through the difficult time. During that period, Asuelu wasn't in the U.S. and even allegedly cheated on Kalani. She implied that both her father and sister had been misrepresented and misunderstood on the show.