'90 Day Fiancé': Which '90 Day Fiancé' Stars Have Written Books?
While many 90 Day Fiancé stars have sought out careers as personal trainers, models, actors, or musicians, a few TLC cast members have also tried their hand at writing. In fact, these five 90 Day Fiancé stars have authored books of their own.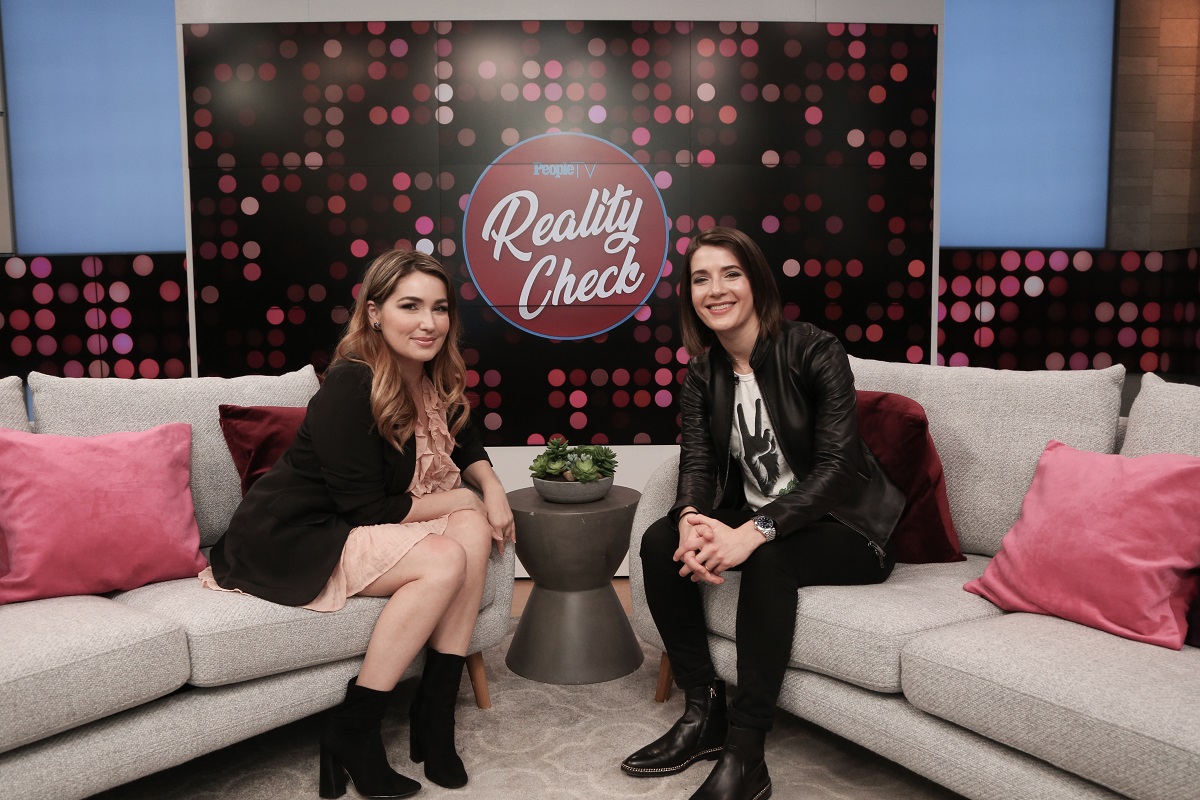 Stephanie Matto
Stephanie Matto dated Australian photographer Erika Owens on the latest season of TLC's 90 Day Fiancé: Before the 90 Days. Stephanie and Erika were the first same-sex couple to appear on the 90 Day Fiancé franchise. Unfortunately, they broke up explosively before the end of the season.
Still, Stephanie remains in the public eye through her OnlyFans adult content and her popular accounts on social media platforms like YouTube and Instagram. The 29-year-old from Yonkers, NY, once even wrote a 2015 memoir about her dating history, titled Mean Boys and Memories: A Compilation of My Most Outrageous, Hideous, and Embarrassing Stories.
The book, still available on Amazon, is advertised as "a collection of short stories" about Stephanie's eclectic past.
"From crazy vacations to strip clubs, from missing boyfriends to newfound confidence, these stories will put you on a rollercoaster of emotions," the memoir description reads. "An honest, painful, and sometimes hilarious book of mean boys, memories, and more!"
RELATED: '90 Day Fiancé': Stephanie Matto Gets Real With Fans Who Call Her Behavior 'Toxic and Narcissistic,' Says Memories of the Show 'Trigger' Her
Jesse Meester
Jesse Meester is best-known for dating Darcey Silva on 90 Day Fiancé: Before the 90 Days. The Dutch model later made appearances on TLC's Find Love Live and 90 Day Fiancé: What Now.  
The 26-year-old was recently vocal about his dissatisfaction with TLC for giving Darcey a larger platform in the form of a spinoff (Darcey and Stacey) with her twin sister, Stacey Silva. Jesse also wasn't shy about speaking out against reviewers of his nutrition- and diet-focused book, Intermittent Fasting Simplified For Body & Mind Integrated With Applied Psychology.
The aspiring life coach pulled the book from Amazon, however, after it received a 1.5-star rating after an overwhelming number of early negative reviews. Jesse argued that many of the reviews were likely not from real readers, as they came in so quickly.
The 90 Day Fiancé star even threatened legal action against the reviewers, writing on his Instagram stories in April 2020: "It has come to @amazon and our attention that some keyboard warrior have left false/defamatory reviews on Amazon without even having purchased my book. Now we have information we are looking for a US civil litigation attorney to assist in bringing legal action against anyone making false/defamatory reviews on Amazon. DM me. Thank you!" 
Tom Brooks
Speaking of Darcey's exes, Tom Brooks—who hails from the UK and appeared with Darcey on a later season of 90 Day Fiancé: Before the 90 Days—apparently tried his hand at becoming an author as well.
Tom has dabbled in many projects over the years, from entrepreneurial efforts to salsa dancing. In June 2020, he announced that he had written a soon-to-be-released poetry book.
"Are you sitting comfortably now let us begin," Tom wrote in an Instagram post. "I have spent the last 2 months writing a book and we are almost there…book of poetry…#edits #publishing #poetry."
Darcey's ex hasn't released the book as of Aug. 2020, but he promised fans wouldn't have to wait long.
"Soon available online…and I will chose 5 UK locations to read these poems," Tom wrote. "Soon available on YouTube to watch."
Ash Naeck
Ash Naeck and Avery Warner's relationship on 90 Day Fiancé: Before the 90 Days didn't work out—but the memory of Ash's ill-fated relationship seminar lives on forever.
Ash has worn many hats over the years, from fitness consultant to mindfulness expert, neurolinguistic programming instructor, and dating and relationship coach. Ash's coaching business is primarily aimed at single women, and he's written several e-books to promote his views on healthy relationships.
The 38-year-old's since-removed book about how to find Mr. Right was spotted by fans on Reddit. The book, titled Stop the Chase! Let Me Guide You On How to Attract a Great Guy, was soon followed by another: How to Attract the Right Man and Create a Meaningful Relationship. According to The Cinemaholic, he also co-wrote a book about holistic health, Living in the Now, with his business partner, Clint Facey.
Yolanda Leak
Many 90 Day Fiancé fans put Yolanda Leak, a widow and mother who lost a significant amount of weight after her husband Dwayne's tragic death, in the category of the likes of Caesar Mack when she appeared on the fourth season of 90 Day Fiancé: Before the 90 Days.
Yolanda insisted—against all odds—that a sexy British man named Williams was planning to meet her in the UK. Despite the fact that his accent didn't sound British, that Yolanda received threatening anonymous messages, and that "Williams'" pictures turned out to be stock photos, Yolanda seemed more than a little sure that she wasn't being catfished.
But some 90 Day Fiancé fans argued that Yolanda wasn't as naïve as she seemed. According to Monsters and Critics, some fans believed she was just using the show to promote her weight loss book, Diet Not.
But Yolanda adamantly denied these claims on Instagram. She insisted that her intentions for both writing the book (which was meant to help others through the same fitness journey she followed) and appearing on the show were pure.