'90 Day Fiancé': Which Cast Member Revealed Their "Abusive Relationship" At the Tell-All Part 2?
TLC's 90 Day Fiancé: Before the 90 Days Tell-All Part 2 on Oct. 28, hosted by Shaun Robinson, was nothing short of explosive. Caesar Mack finally met up via video chat with his absentee Ukrainian girlfriend, Maria, and his fellow cast members tried desperately to talk him out of sending the suspected scammer any more money.
Meanwhile, the surprise appearance of Darcey Silva's ex Jesse Meester from a previous season of 90 Day Fiancé sparked a castwide conflict, with Angela Deem at the center. The fight led to a heartbreaking revelation by one cast member, who revealed that Meester reminded her of a prior allegedly abusive partner.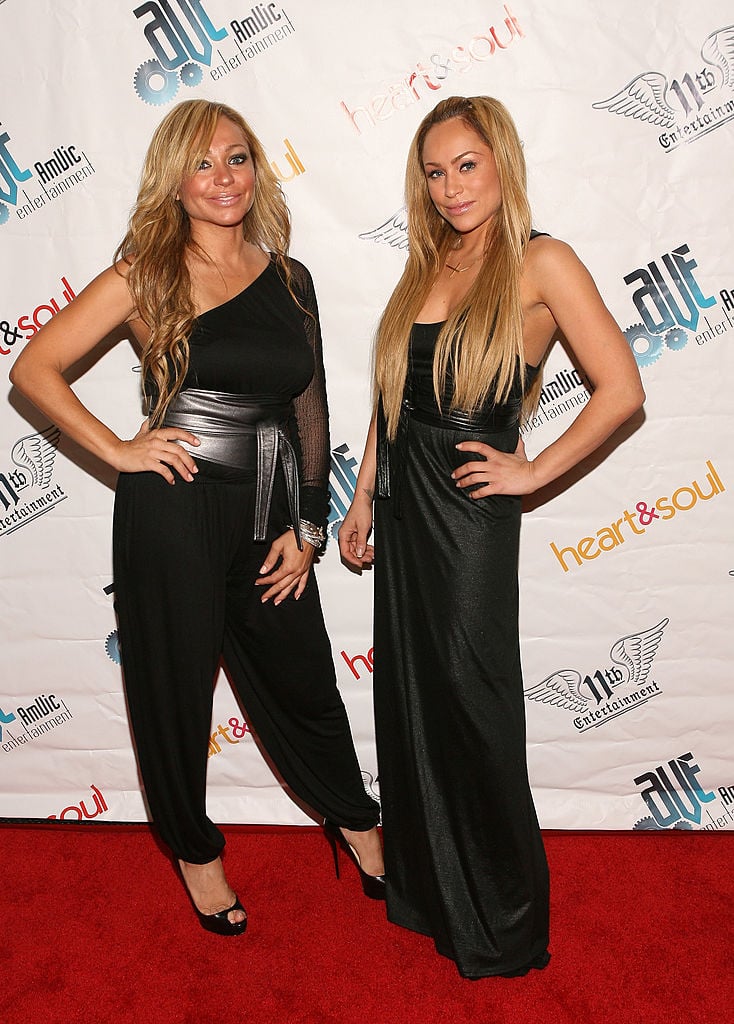 Jesse Meester showed up and caused conflict among the cast
Darcey Silva appeared on the 90 Day Fiancé: Before the 90 Days Tell-All Part 2 with her British boyfriend Tom Brooks, who was in town for a short visit. Brooks shared with Robinson that he felt Silva was still affected by her toxic relationship with Meester.
For his part, Meester claimed that Silva was the one who was toxic towards him and continued to contact him long after their breakup.
Silva's 90 Day Fiancé castmates weren't happy about Meester's appearance in the green room.
Tim Malcolm turned to Avery Mills to tell her that Meester was bad news. "Jesse just trashed Darcey online, like, four or five days ago," he said. "Jesse was just looking for problems," Mills agreed of his motives for showing up.
Avery Mills and Tim Malcolm pushed back against Meester's arrival among the cast
In protest of his appearance on the show, Mills and Malcolm refused to shake Meester's hand when he entered the green room.
"Why are you here?" Mills asked him. Meester insisted that he was only at the reunion to talk about his "personal journey," not to embarrass his ex-girlfriend. "I'm not going up with her, I'm just going up separate."
"I'm not trying to judge you off of that, because I don't know you in person. But from what I've seen, you manipulated her," Mills pushed back. Malcolm agreed, suggesting that the former 90 Day Fiancé cast member was only making a guest appearance to interfere with Silva's new relationship.
But Meester defended himself, insisting: "I'm not talking about her, she talks about me."
Meester's appearance sparked a fight between Angela Deem and the rest of the cast
Angela Deem stepped into the fray, angry about what she saw as her castmates' harsh treatment of Meester. Calling them "bullies," she yelled, "I'm not going to sit here and watch y'all jump this man because at the end of the day, you don't know what he's going through."
She later escalated the conflict by swearing at Mills and Malcolm, as well as yelling at castmate Rebecca Parrott, whom she attempted to physically confront. Parrott stayed calm and asked her to back down.
Mills revealed her previous "abusive relationship"
After her confrontation with Deem, Mills revealed that Meester reminded her of an ex who manipulated her.
The 19-year-old from Ohio, who recently converted to Islam and is now married to her Syrian partner Omar Albakour, got emotional as she told her fellow 90 Day Fiancé cast members that she had been through an "abusive relationship" in the past and that Meester's behavior brought what she'd been through to mind.
Mills told Silva that she felt an affinity with her because of what she saw as her "manipulation" by Meester. The young cast member also admitted that, while she might have been harsh with Silva's ex, she stood by what she said and wanted to stand up for other women who may have been mistreated.
"When I went through it, no one believed me," said Mills of the abuse she says she suffered.