'90 Day Fiancé': Which Cast Member Was Retweeted By President Trump?
Jesse Meester, Darcey Silva's Dutch ex-boyfriend, first appeared with her on two seasons of TLC's 90 Day Fiancé: Before the 90 Days. 
Since their messy breakup, in which he accused her of having a drinking problem (and an issue with "stalking" to boot) and she accused him of being a narcissist and manipulator, he's become well-known for several things…besides not cutting steak on the bias. 
First, Jesse stirred up controversy by hanging out with Caesar Mack's Ukrainian ex, Maria, on the beach in Barcelona. The 90 Day Fiancé star also spent time with another unlikely castmate, Darcey's British ex-boyfriend Tom Brooks. Finally, he dueled it out with Avery Mills and Tim Malcolm of 90 Day Fiancé: Before the 90 Days on the Tell-All. 
While the model, social media influencer, and aspiring public speaker is often accused of doing things purely for clout, his most recent social media activity really did catch the attention of the White House. During the latest Democratic debate, President Donald Trump even retweeted one of Jesse's live tweets, sparking an online firestorm among 90 Day Fiancé viewers.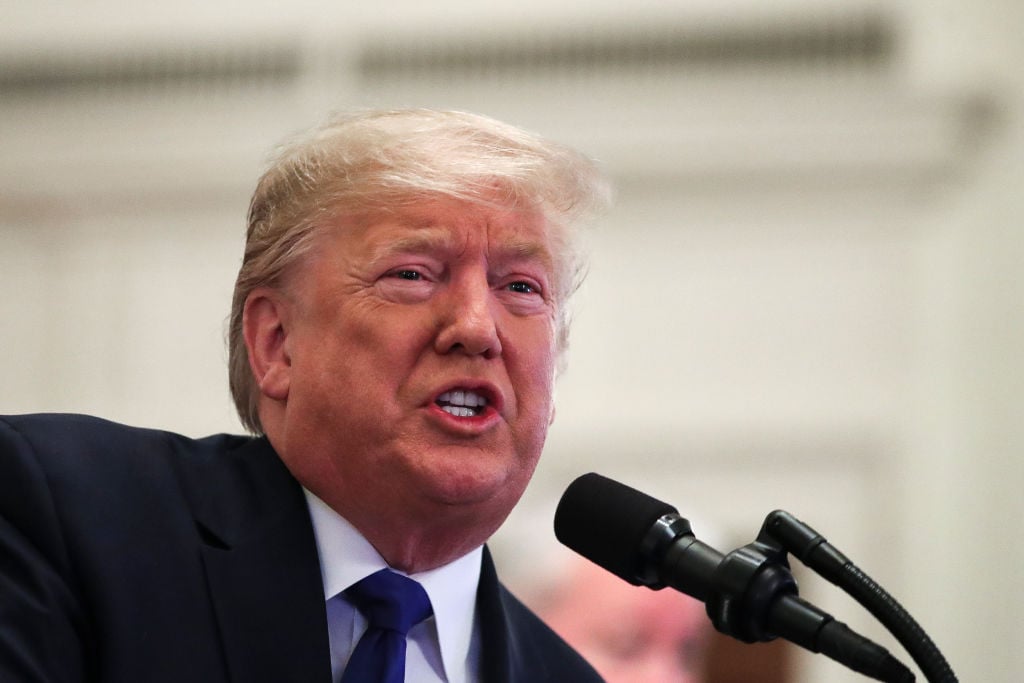 Darcey Silva's ex showed off his retweet from President Trump
Jesse, who appears to be a Trump supporter, live tweeted the most recent Democratic debate with his thoughts. 
One of his tweets read, "The debate showed one thing obvious: The Democrats only hope to beat @realDonaldTrump is to impeach him. A chasm is growing within the Dems as policy divides the party, while #TrumpRallyMilwaukee tonight showed us the MAGA movement only continues to strengthen."
The tweet had garnered almost 25,000 likes and nearly 7,000 retweets as of Jan. 17. Trump retweeted Jesse's thoughts from his official Twitter account. The 90 Day Fiancé star quickly pinned the viral tweet and shared it on Instagram as well for further reach. 
Fans flooded the comments with '90 Day Fiancé' references
Of course, 90 Day Fiancé fans weren't about to let Jesse get by without a few references to the show…and his reality star ex. 
Viewers filled the comments with Darcey and Jesse GIFs from the show, in addition to references to his famous steak-cutting fight with his American ex. Many 90 Day Fiancé fans also joked about Jesse's labeling of himself as a "psychologist." 
A few Twitter users tagged Darcey in their comments. One wrote, "@DarceySilva maybe Jesse can actually speak in [front] of 'large audiences' all over the world meaning a chain of nursing homes," mocking Jesse for his most recent speaking engagements.
Another Twitter commenter joked about 90 Day Fiancé as well, writing to Trump, "You retweeted a Dutch reality TV failure. This makes me sad."
The '90 Day Fiancé' star and model followed up with more messages to Trump
Despite the criticism, Jesse certainly seemed pleased with the outcome of his political tweets. 
"Thank you for the retweet, @realDonaldTrump!" the 90 Day Fiancé star wrote in a follow-up tweet. He raved, "America is the greatest country in the history [of the] world. I wasn't born here, but I came as quickly as I could. Anything is possible."
Jesse also shared the tweets proudly on his Instagram stories, boasting that his online store and personal website were doing extremely well after the president expressed his support. "After the President retweeted me, jessemeester.com crashed. It's back up," Jesse shared with his followers.