'90 Day Fiancé': Which Cast Members Have Had Plastic Surgery?
Many cast members on TLC's "90 Day Fiance" have gotten cosmetic procedures done. Learn which stars of the show have had plastic surgery and how they feel about the results.
Recently, 90 Day Fiancé star Deavan Clegg shared the disastrous results of botched lip fillers she says she got in Korea. Clegg was luckily able to reverse the negative effects with another cosmetic procedure. What other 90 Day Fiancé cast members have had plastic surgery over the years?
These are the 90 Day Fiancé cast members who have opened up about plastic surgery and confirmed that they've had work done. Chantel Everett of 90 Day Fiancé and the spinoff The Family Chantel, for example, has sparked rumors about potential breast implants, but she appeared to deny the rumors on social media.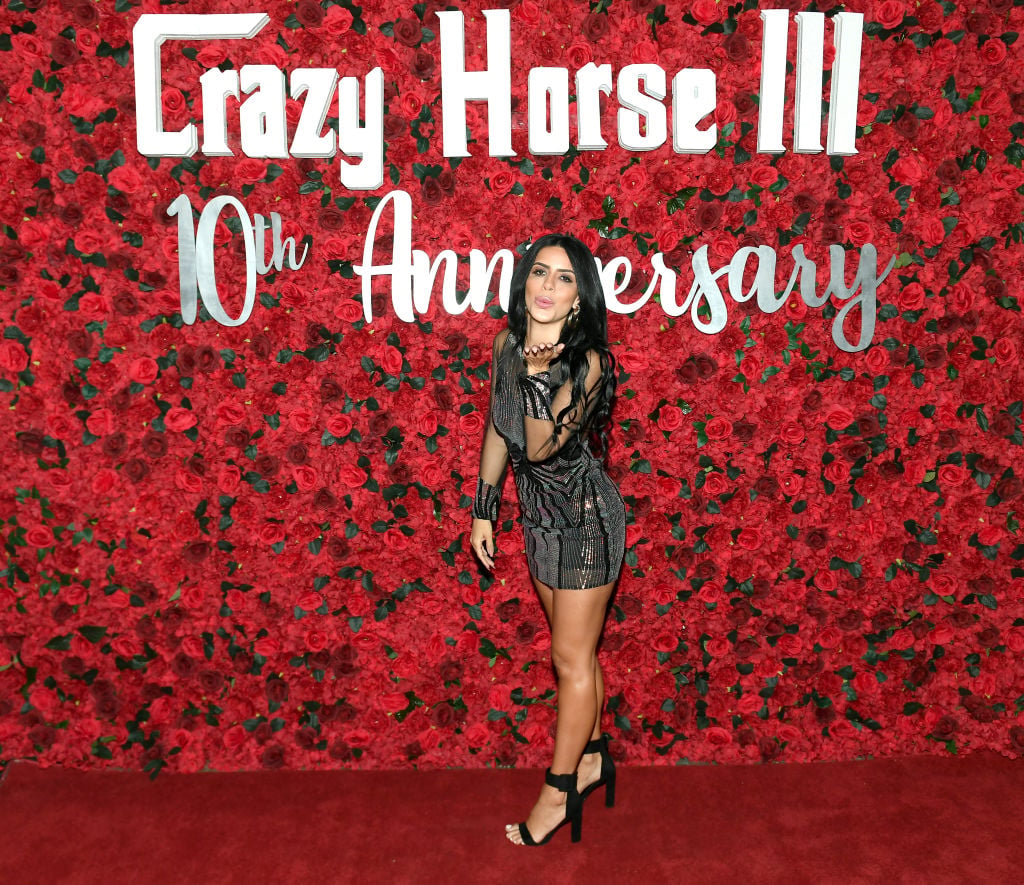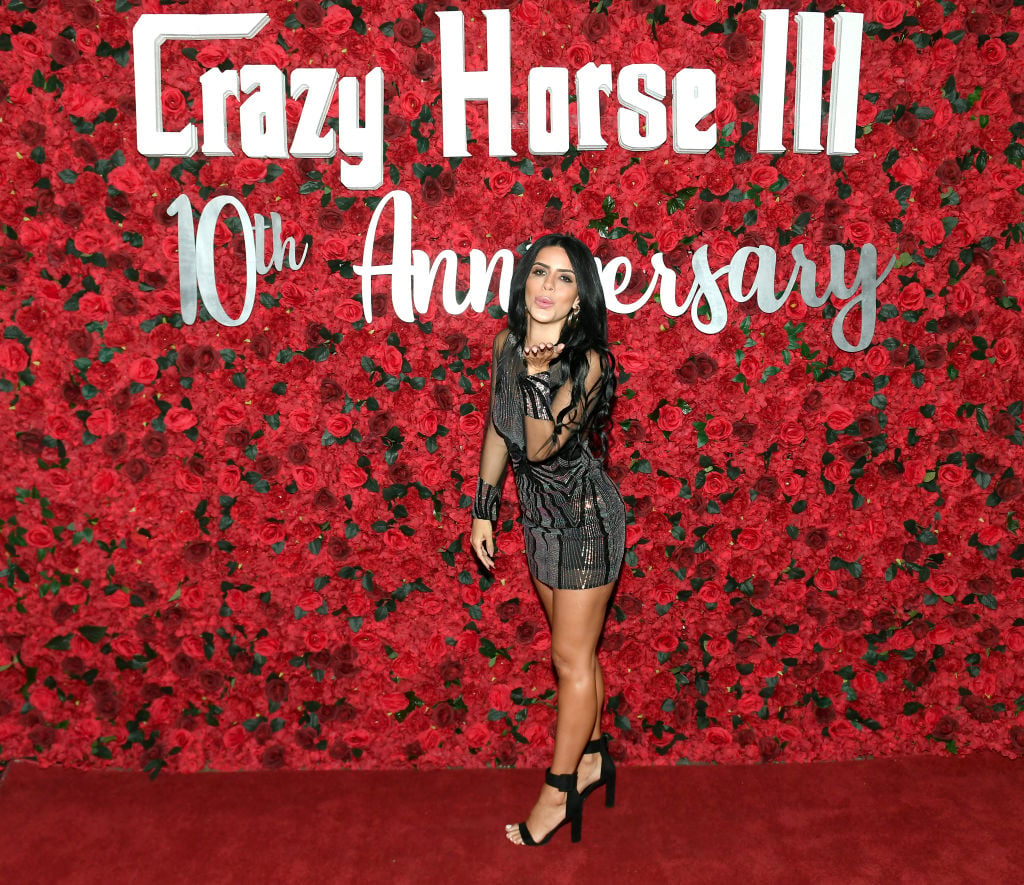 Deavan Clegg
Clegg, who moved to South Korea from her home state of Utah to be with her new husband Jihoon Lee, recently shared that her decision to get lip fillers ended badly. 
On Instagram, she wrote next to photos of her swollen and bruised lips, "In Korea I decided to get lip fillers before doing research. The product they injected had not been tested. I went to a professional. My lip was so swollen and injected incorrectly. I had damage so severe that my lip was dying. Please ladies do research it's okay to get lip fillers and feel beautiful."
Under the advice of fellow cast member Larissa Dos Santos Lima, Clegg got her lip fillers corrected by Heather Rohrer at the Center for Aesthetic Medicine and Human Performance in Las Vegas.
The 90 Day Fiancé: The Other Way star, who sometimes works as a model in addition to being a stay-at-home mom to her two children, says she's very happy with the results. 
Darcey Silva
Darcey Silva first appeared on 90 Day Fiancé with Jesse Meester from the Netherlands. More recently, she appeared on the spinoff 90 Day Fiancé: Before the 90 Days with British boyfriend Tom Brooks. 
Silva, a divorced mom of two daughters, has been open about several of her cosmetic procedures. On her first season of 90 Day Fiancé, fans saw Silva get work done on her veneers. 
Silva and her twin sister, Stacey Silva, who appears with Darcey on 90 Day Fiancé: Pillow Talk, opened up about their "mommy makeovers" in a 2019 commercial for Avana Plastic Surgery. Both women got liposuction and tummy tucks as part of the procedure.
Larissa Dos Santos Lima
Larissa Dos Santos Lima appeared on TLC's 90 Day Fiancé with her former husband Colt Johnson of Las Vegas. The Brazil native has been open about her many cosmetic procedures, even saying at one point that she was "addicted" to plastic surgery, according to Us Magazine. 
Lima says she has had lip fillers, non-surgical rhinoplasty, and booty-boosting injections, all from Heather Rohrer (the same expert who fixed Clegg's lip fillers). She has also had injections to smooth out her jawline and hopes to get breast implants in the future. 
Anfisa Arkhipchenko
Russia native Anfisa Arkhipchenko married Jorge Nava shortly after he brought her to the United States. Now, Nava is behind bars on charges related to his cannabis business. 
Arkhipchenko, now a fitness model and college student who participates in bikini bodybuilding competitions, has been open in the past about her many cosmetic procedures.
According to In Touch, the 90 Day Fiancé star has had Botox, lip fillers, dermal fillers in other parts of her face, a nose job, and a boob job. 
Paola Mayfield
Paola Mayfield, a new mom and the wife of her 90 Day Fiancé: Happily Ever After co-star Russ Mayfield, works as a fitness model, personal trainer, and music video model, so maintaining her looks is an important part of her job. 
Mayfield got lip fillers, she told her social media followers after they asked about her cosmetic work, because the two sides of her mouth were uneven. She also got breast implants in Colombia before moving to the U.S.
In Touch reported that Mayfield said she sometimes regretted her boob job, as pregnancy increased the size of her breasts even more. 
Fernanda Flores
Fernanda Flores met her much older (now ex-) husband, Jonathan Rivera, when he was on vacation in her home country of Mexico. She moved to North Carolina to be with Rivera, but things fell apart fairly quickly after the pair appeared on 90 Day Fiancé.
Rivera reportedly paid for Flores, who now works as a model and influencer in Chicago, to get breast implants. Flores also got non-surgical rhinoplasty, or nose fillers, and advertised the results on Instagram. Rivera, for his part, pushed back against Flores' claims on social media that he was a "narcissist," slamming her decision to get nose fillers and writing, "You can't fix fake." 
Ashley Martson
Ashley Martson, who hails from Pennsylvania, aired her on-again, off-again relationship with her Jamaican ex-husband Jay Smith on 90 Day Fiancé.
Martson admitted to getting Botox and lip fillers in March 2019, saying her lips had been uneven and that she wanted to smooth out her wrinkles. Martson has also had breast augmentation.
Smith's sister also accused Martson of misusing GoFundMe donations, which were allegedly for her health issues, to get a tummy tuck. Martson denied the claims but refunded the donors anyway.