'90 Day Fiancé': Which Cast Members Have OnlyFans Accounts?
Many stars of TLC's '90 Day Fiancé' head to social media to make money during or after their time on the show. These are the cast members who are producing or hoping to produce NSFW on OnlyFans and similar platforms.
Many cast members on TLC's 90 Day Fiancé end up pursuing careers on social media—often through brand partnerships on Instagram, YouTube sponsorships, or other marketing deals. Over the years, as the franchise has grown, many 90 Day Fiancé stars have amassed huge followings and grown their personal platforms.
More recently, some 90 Day Fiancé cast members have taken their online careers to the next step with accounts on OnlyFans, a subscription service that's primarily (though not solely) used by creators of adult content. Here are the 90 Day Fiancé stars who are producing—or hoping to produce—sexy content for fans.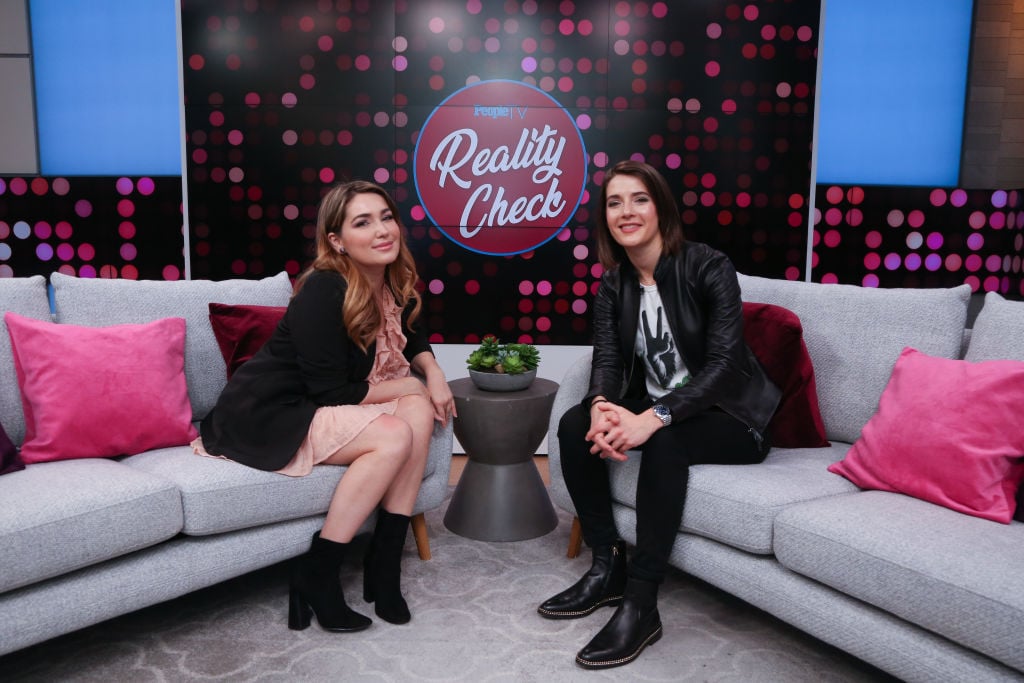 Stephanie Matto is active on OnlyFans
Stephanie Matto, 29—who is currently appearing on the fourth season of 90 Day Fiancé: Before the 90 Days with her Australian girlfriend (now ex-girlfriend), 24-year-old photographer Erika Owens—was active on OnlyFans before she joined the 90 Day Fiancé cast.
The 90 Day Fiancé star produces burlesque videos, themed 18+ photo shoots, and other 18+ content on Patreon, OnlyFans, and other platforms. In one Instagram post, she opened up about how much she loves creating this kind of content—no matter what others may think of it.
"It's amazing supplemental income and a fun side job for me," Stephanie wrote, adding: "I sell naked photos of myself online. Some people think that's wrong, some say that's gross, some will call me a whore. Your opinion is exactly that: YOURS. And I respect you for having one and voicing it. I actually have pretty strong morals about my body."
Stephanie added that she's proud of the financial independence OnlyFans has allowed her to achieve, especially given her ongoing health issues due to her rare and potentially life-threatening condition, aplastic anemia.
Evelin Villegas and Corey Rathgeber also have accounts
90 Day Fiancé: The Other Way stars Evelin Villegas and her American husband-to-be, Corey Rathgeber, both have OnlyFans accounts. But Corey wasn't happy about it at first.
Evelin, who hails from Ecuador, apparently started hers—which now boasts three videos and 16 photos—without letting her fiancé know. He initially said he "didn't agree" with it after getting hundreds of messages from concerned fans.
Recently, Evelin opened up about why she started an OnlyFans in a fan Q&A on her Instagram stories. "I saw a video on YouTube, and I was like, 'That's interesting,'" she explained. "I didn't know what OnlyFans was. And then, I was like, you know, why not? I have so many friends who are posting pictures that are super sexy, and for free. And I was like, money out of this? Why not?"
Corey's fiancée added that she has been enjoying her time on the platform. "I don't consider this a degrading thing. I've been having a lot of fun," Evelin said. "Guys have been really respectful…Honestly, I'm just having a lot of fun there. No judgments. They are, like I said, respectful. And I've been making good money. I'm pretty sure I'm gonna end up making more than I made in a whole season with 90 Day Fiancé."
And Corey himself got in on the action soon. Corey started a Fanbound account in which he offered stripteases for sale, and he now has his own OnlyFans. Some of the adult pictures have cheeky captions like "shower time," and he says he wants to get to know his fans "more personally"—so it looks like he's not too bothered by his fiancée's account anymore.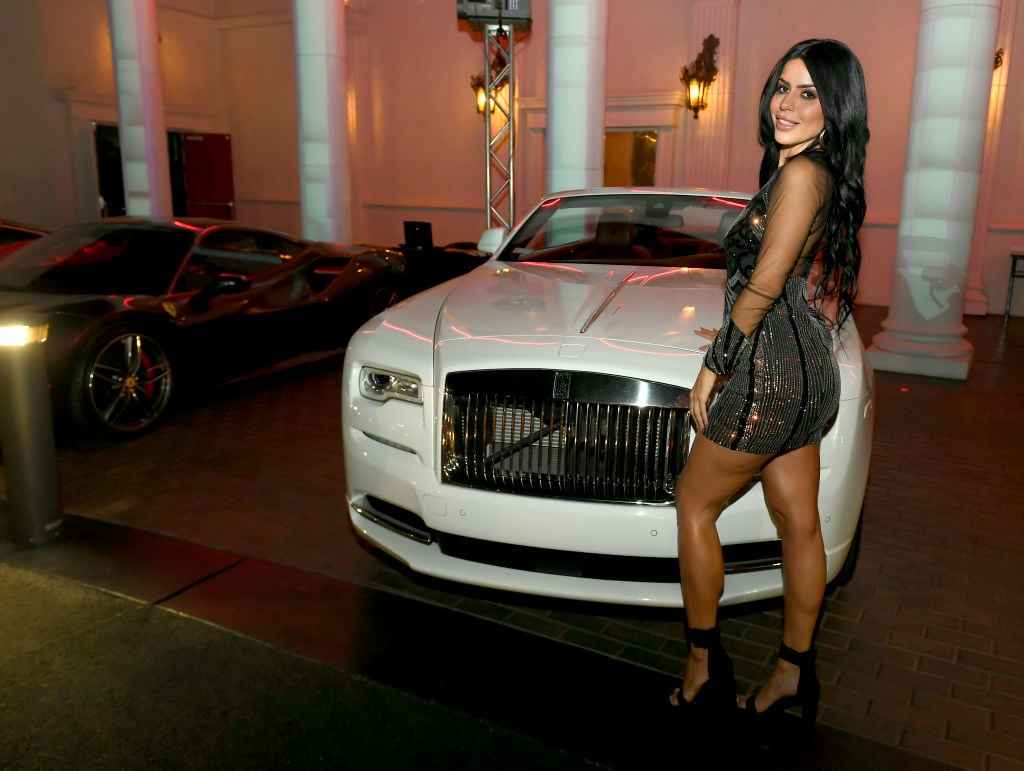 Larissa Dos Santos Lima, Leida Margaretha, Jay Smith, and Karine Staehle have all had a brush with OnlyFans
There are several other 90 Day Fiancé fans who have their own money-making endeavors through OnlyFans or plan to start them.
Larissa Dos Santos Lima, Colt Johnson's ex, has been open in recent months about her desire to start an OnlyFans account. She has recently undergone a makeover, including hair extensions, plastic surgery, fillers, and significant weight loss. Larissa told her fans on Instagram that she's planning to open her account "soon."
Jay Smith, Ashley Martson's on-again, off-again Jamaican husband, used to have an OnlyFans account as well. But since he got back together with Ashley most recently, he's taken down the page.
And Paul Staehle, soon to appear on 90 Day Fiancé: Happily Ever After with his wife Karine Staehle, took to his Instagram stories recently to ask fans if they'd be interested in seeing Karine's OnlyFans in the future.
90 Day Fiancé blogger John Yates (at the Instagram handle @johnyates327tv) was able to snag a screenshot. Paul posted a revealing photo of Karine's cleavage and wrote, "Karine has asked me to help her set up an OnlyFans account. Should I help her?"
Leida Margaretha, a 29-year-old from Indonesia who married 41-year-old Eric Rosenbrook on the sixth season of 90 Day Fiancé, chimed in to open up about her own experience with OnlyFans. Leida, who goes by AyaCO on the platform, said she uses the service to produce 18+ cosplay content.
"She can absolutely do it," Leida wrote in reference to Karine's hopes for an account. "Whatever content you have, you can absolutely do it on OnlyFans. I can't wait to share my wicked gore cosplay in June. Some people are really into it. And guys please, it's not always about porn or 'prostitution.' Don't accuse all of us doing that while there some of us are doing it for something else, like cosplay, and other artistic material."
Meanwhile, Corey jumped in to joke about how many of his 90 Day Fiancé castmates are heading to OnlyFans, commenting on the post: "We are all doing it!"