'90 Day Fiancé': Who Is Syngin Colchester Rumored New Girlfriend, Erin?
Recently, 90 Day Fiancé star Syngin Colchester has been the center of rumors after pictures of him and a woman surfaced online. A woman named Erin has posted many photos of her and Syngin, which has fans convinced that they are together. However, it's unconfirmed if Syngin has broken up with his wife, Tania Maduro, or not. Who is this woman that Syngin has been hanging out with while in Arizona?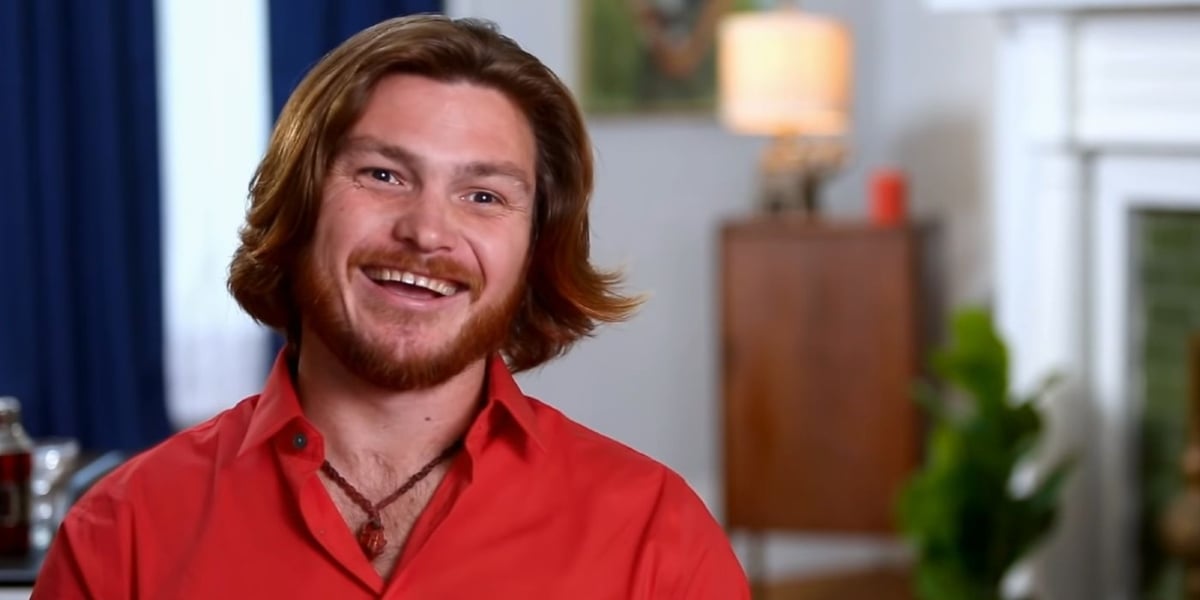 Tania and Syngin split rumors fueled by photos of him with a new girl, Erin
Breakup rumors have been circulating since Sygin announced he would be returning to reality TV. Syngin posted a photo to Instagram on Sept. 12th that revealed that he will be "back on TV in like two months" and that some "sh—" went down. However, that part of the caption has since been removed. The photo shows Syngin sitting in a meditation pose in front of a beautiful view of the Grand Canyon. The location of the image is at the Grand Canyon National Park in Arizona.
Since Syngin didn't mention if Tania would be returning to TV with him, 90 Day Fiancé fans assumed he and Tania had split. While Tania did comment by putting three meditating emojis, she didn't confirm or deny the split rumors. However, the two have not posted one another on their respective pages in quite a while. The last time Syngin posted his wife, Tania, was back in April 2021, and Tania hasn't posted Syngin since July 2021. The two are still following each other though, as of right now.
Who is the woman, Erin, Syngin is hanging out with in Arizona?
Photos surfaced of Syngin hanging out with a woman from Arizona. However, there's not a lot of information on her based on her Instagram account, @anerinwithane. Her bio reads, "That one girl Erin. Life's a b— but mine's a movie." Also, Erin's bio includes promotion for raves and festivals. Beyond that, Erin has many photos of her travels, her dog, and now Syngin. The earliest image of her and Syngin was on Aug. 16th.
Then, on Aug. 22nd, Erin is seen with her dog at the Grand Canyon National Park, the same place that Syngin posted himself when he announced his return to TV. The most recent photo posted of her and Syngin was on Aug. 18th. The photo shows her and Syngin biting a paper reading, "I destroyed the one chip challenge." Other than the photos of Syngin, it appears that Erin loves to go to festivals, her dog, and traveling.
Will Syngin be joining '90 Day: The Single Life'?
Tania hasn't confirmed or denied if they have split, which could hint that Syngin will be returning to the 90 Day Fiancé franchise because they're not allowed to talk about their personal lives. Could Tania and Syngin be following an NDA right now?
Perhaps Erin will be joining Syngin on 90 Day: The Single Life Season 2. So far, fans saw 90 Day Fiancé: Happily Ever After? star Natalie Mordovtsev was filming with a new man in Florida for The Single Life. Could Syngin be joining Natalie as the cast of the new show?
90 Day Fiancé fans will have to wait and see if Syngin and Tania have called it quits or not. Also, whether or not Tania or Erin will be joining Syngin on reality TV.