'90 Day Fiancé': Who Is Ximena Dating in 2023?
Ximena Morales was introduced to audiences on 90 Day Fiancé: Before the 90 Days Season 5, where she was pursuing a relationship with her then-boyfriend, Mike Berk. She got engaged and broke up soon after. Who is Ximena dating now? Here's everything we know about Ximena's dating life.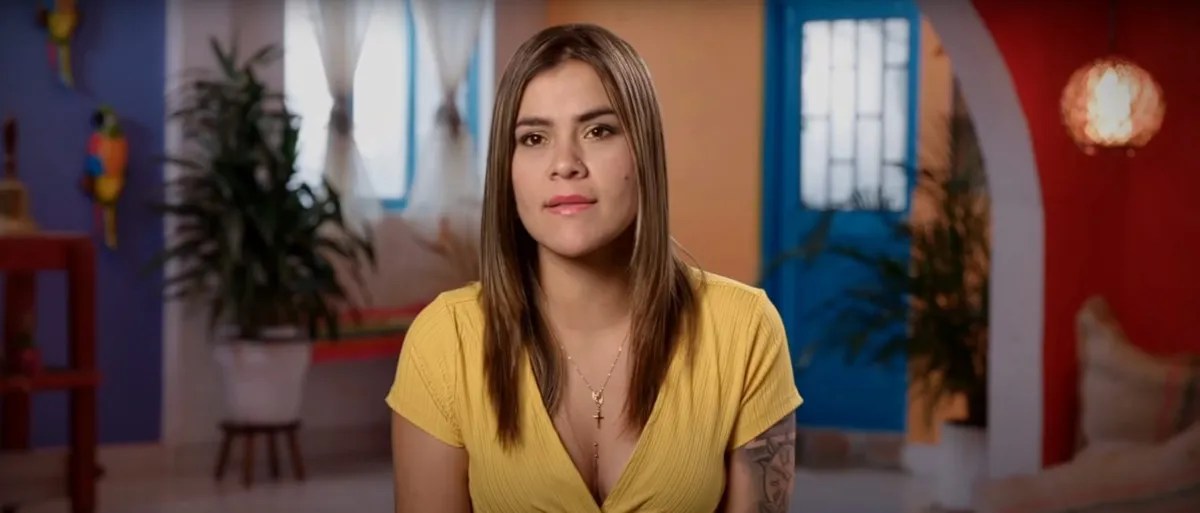 Ximena's relationship with Mike
On 90 Day Fiancé: Before the 90 Days, 34-year-old Mike traveled from Thiells, New York, to be with 24-year-old Ximena and her two sons. Mike had lied to production that he met Ximena on Tinder, but it was later revealed that he met Ximena when she was working on a cam site.
Since they started their online relationship, the NYC firefighter had been paying for Ximena's rent and living expenses. After meeting, Ximena had a hard time dealing with Mike's "gross" habits and began resenting him and backing away.
Despite the lack of chemistry, Mike proposed to Ximena, and after some coaxing from her parents, she agreed. She wanted to secure her sons' future in the United States.
As time passed, Ximena's affection for Mike rapidly decreased, and he began taking back the financial support. Ximena felt like he was throwing it in her face, and she broke up with him. At the tell-all, Ximena briefly took Mike back before dumping him a final time.
Who is Ximena dating?
Ximena didn't waste time moving on after Mike. She broke her NDA contract with TLC by posting about her relationship status online and revealed that she and Mike had split. Just a year after their engagement, she posted a cover-up tattoo of the "Mike" on her wrist. Since then, the young mom has gone official with a few men on her social media.
Back in February 2022, Ximena posted and then deleted a TikTok video that shared a screenshot of her on a video call with a new man. The man was identified as Canada native, Josh Romeo.
Things got messy when Ximena was caught having a romantic relationship, seemingly at the same time with Josh. She was pictured with a man named Brian in December 2021. She must have left Josh, as she made her relationship with Brian official in a now-deleted video on May 31,
She appeared to stay with Brian until June, but she has since deleted all of the photos and videos of him from her page. It seems that Ximena is single or is keeping her current relationship with social media.
What are Ximena and Mike doing now?
While Ximena's relationship status is unknown, she looks happy with her life post-Mike. Recently Ximena posted about doing what she did previously, working on a cam site as a model. She appears to still be in Colombia with her family and her sons.
As for Mike, he's still working at the same firehouse in Thiells, New York. He appears to have been spending time with his family and has recently done some traveling. His relationship status is unclear, but based on his Instagram, it seems he's also single.
While no one knows if Ximena is dating, it's improbable that she and Mike would ever get back together. One thing is for sure, Ximena and Mike are one 90 Day Fiancé couple that is better off apart.