'90 Day Fiancé': Who Is Tim Malcolm's New Colombian Girlfriend, Linda Ramirez?
On the July 18th episode of the 90 Day Fiancé spinoff, 90 Day Diaries, Tim Malcolm revealed that he is getting serious with his new Colombian girlfriend, Linda Ramirez. Here's everything Tim has said about her so far.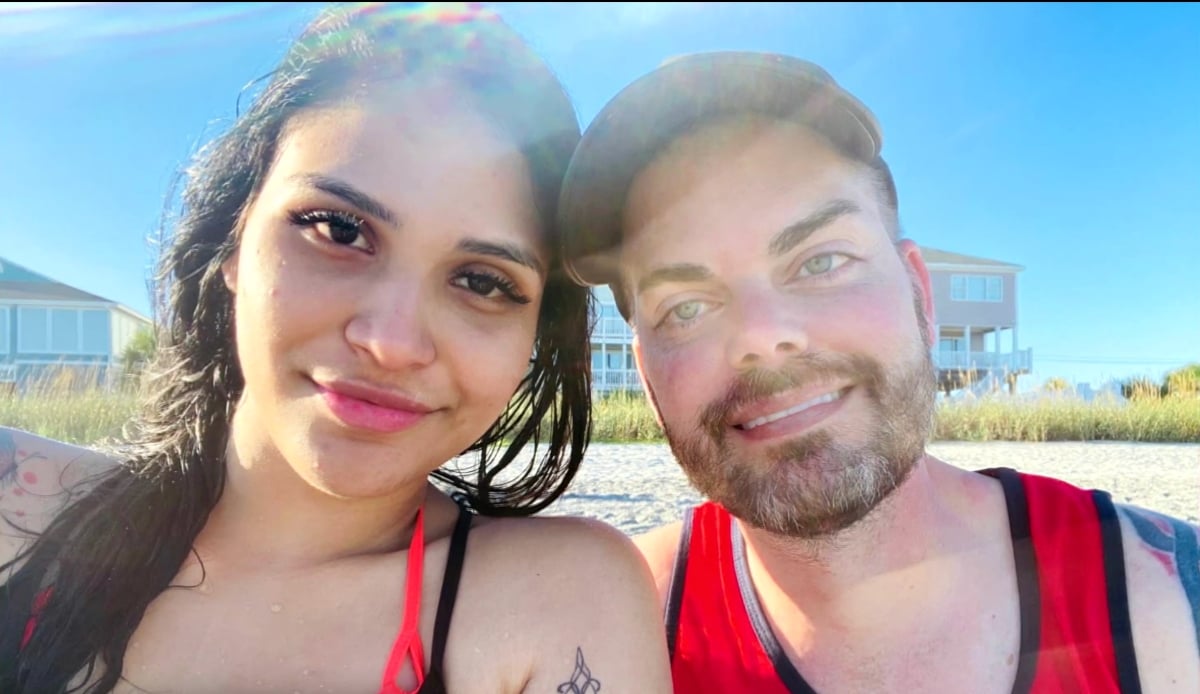 Who is Tim dating now?
90 Day Fiancé fans have watched Tim's love life unfold since his first appearance on season 3 of 90 Day Fiancé: Before the 90 Days. On that season, TLC also introduced fans to Tim's ex-girlfriend, Veronica Rodriguez, and his then-girlfriend, Jennifer Tarazona.
It appears that while Tim is no longer on 90 Day Fiancé, except for his occasional appearance on Pillow Talk and other spinoffs, he's still interested in foreign women. Tim's new girlfriend, Linda, is also Colombian like his ex Jennifer. Tim says he met Linda on the same international dating site where he met Jennifer.
Everything we know about Tim's new girlfriend, Linda
Tim appeared on 90 Day Bares All, where host Shaun Robinson asked him all about Linda. When asked about their differences, Tim brought up the 17-year age gap between them. Tim is 41 years old, and Linda is 23 years old. However, Linda reassured everyone that the age difference isn't an issue for her, and she thinks Tim is hot and doesn't look "like an old man." Tim also told Shaun that Linda is very low maintenance compared to women he has dated in the past, which he finds refreshing.
On 90 Day Diaries, now available on discovery+, Tim talked more about Linda. He revealed that she's originally from Cali, Colombia. However, she's been living in the states already. Tim said that dating Linda has already been easier than dating Jennifer because she is only eight hours away by car.
'90 Day Diaries' Tim and Linda are getting serious
Tim revealed on 90 Day Diaries that his and Linda's relationship is going really well. He said, "I really feel like she might be my soulmate." While at his ex-girlfriend and current best friend Veronica's house, she asked him about Linda. "So how are things with Linda? Y'all taking it to the next step anytime soon?" Veronica asked. That's when Tim revealed that Linda "is planning to move back in" with him.
Tim told audiences that his new gold plating and engraving business is doing well and how Linda fits into that. He revealed that he would talk to Linda about "becoming business partners" which includes "opening up a retail location." He said, "This is a really big deal to me, you know, thinking about getting more serious with Linda." Becoming serious with Linda feels like he's going to be "risking everything."
90 Day Fiancé fans will have to wait and see how Tim and Linda's relationship will work out. Mixing business and pleasure can be risky. Hopefully, if Tim decides to pop the question, he won't make the same mistake he made with Jennifer and give her a ring that belonged to an ex-girlfriend.