'90 Day Fiance': Why Anna Cried Over Mursel in a Wedding Dress
Season 7's Anna Campisi and Mursel Mistanoglu of TLC's 90 Day Fiance are an unconventional match in many ways. Both Anna and Mursel are 38-year-old beekeepers, but that's where their similarities end. Anna is a divorced American mother of three sons, while Mursel has never been married, has no children, and hails from Turkey.
When Mistanoglu moved in with Campisi, tensions immediately ran high. Anna's sons, especially her older boys Joey and Gino, weren't big fans of their potential new stepdad. And the couple's major language barrier makes communication difficult, especially in times of conflict.
On the Dec. 1 episode of 90 Day Fiance, "We Need to Talk," Anna and Mursel's problems came to a head when Anna went shopping for a dress for their upcoming wedding.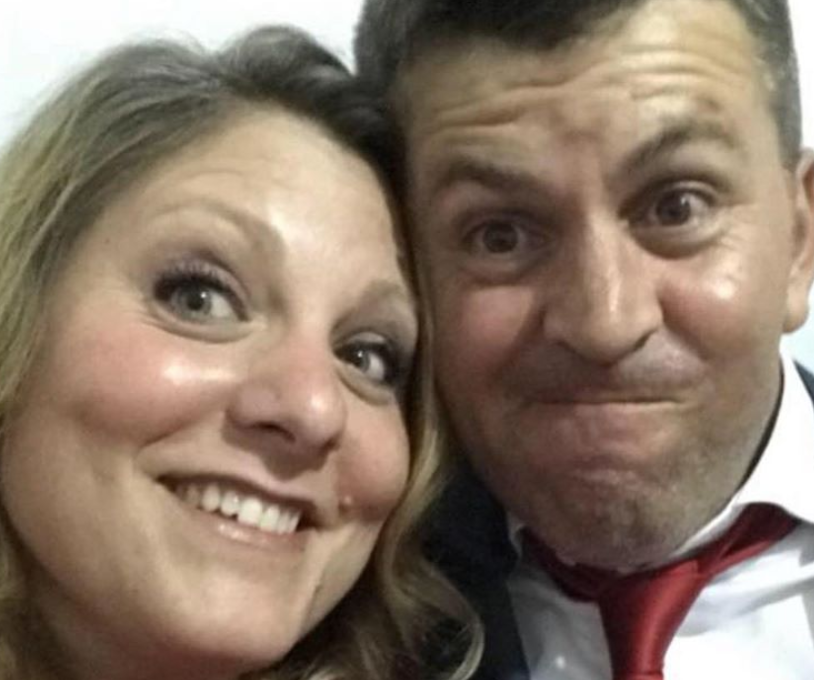 Anna and Mursel began wedding prep
"Mursel has been in America for about a month," Anna explained at the start of "We Need to Talk." Wedding prep, she explained, was now fully underway.
Campisi was hard at work crafting honey jar favors, while Mistanoglu was building a honeycomb altar to honor the 90 Day Fiance couple's beekeeper beginnings. Mistanoglu explained to TLC producers that he and Campisi bonded over honey, bees, and "anything related." "It's what our relationship is built on," he explained.
Still, the couple's language barrier and cultural differences were sparking problems, said Anna. She explained that "Mursel getting along with the boys" was also posing an issue.
"It's almost too much for me to handle right now," she admitted of the ongoing mess.
The '90 Day Fiance' star called Anna's sons 'spoiled'
When Anna asked Mursel how he felt about their upcoming wedding, her fiance admitted that he was concerned about her teenage sons, Joey and Gino. Mursel explained to Anna (using the smartphone translation app) that he had heard the boys calling him "stupid."
Mursel also called the boys "spoiled." He admitted to TLC producers that he purposely didn't talk to his future wife in depth about their problems because it would open up a Pandora's box of potential drama. "If we talked about this subject, the children issue, we would…have arguments," he said.
For Anna's part, she told her husband-to-be that she didn't appreciate his lack of communication. "I try talking to you and I feel like, you never want to give me any response except 'yes,' 'no,' 'okay,'" she complained.
The 90 Day Fiance star even dropped the bombshell, "I don't even know if I want to get married because you never listen to me."
Anna found her dream wedding dress
Despite the 90 Day Fiance couple's many issues, Anna headed out with a friend to shop for a wedding dress.
"If Mursel had it his way, I'd have a dress that covered me from the neck down…probably to my wrists," she admitted during the shopping trip, adding that their cultural differences made things difficult when it came to issues like modesty and clothing.
But Anna ended up picking out a less-than-modest sleeveless dress in the end. She defended herself by saying, "Since Mursel's gotten here, I've had to change things a little bit to make him happy. I've got to drink less. I've got to wear more modest clothing. But this is my wedding day. I'm gonna wear what I want."
The bridal shop outing ended in tears
After finding a dress she loved, though, Anna unexpectedly began to break down and tear up. "I'm getting there. I'm a little nervous. Maybe I'm making a bad decision, I don't know," she admitted to her friend in the bridal shop.
"I know he's the one. I'm just nervous, I guess," Anna said through tears. "It's fine. I'm not rushing into anything. I'm good. He's the one. It just seems like nothing's going right, and I still have to plan this."
While still visibly upset, the 90 Day Fiance star took a deep breath and finally concluded, "We'll get it all figured out." But viewers will have to wait for future episodes to see if that's ultimately the case.