'90 Day Fiancé': Why Anny Says She Doesn't Know if Robert Loves Her After All
Anny and Robert of TLC's 90 Day Fiancé Season 7 got engaged after spending just eight hours together in person in Anny's home country of the Dominican Republic. They had a whirlwind online romance, and both seemed excited about spending their lives together with Robert's five-year-old son, Bryson.
But since Anny arrived in Winter Park, Florida, to live with Robert, things haven't gone as the international couple planned. Anny and Robert argued over money, sex, and Robert's five children (after he told her he had only three). On the Jan. 19 episode of 90 Day Fiancé, "Blindsided," Anny met Robert's brother Kenny, and things went from bad to much, much worse.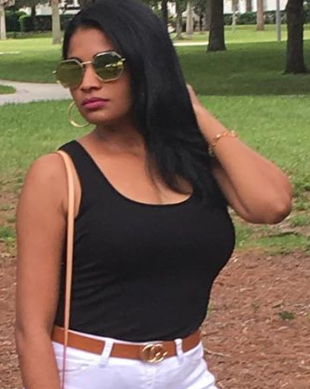 Anny's first meeting with Robert's brother didn't go as planned
After spending time with and getting close to Robert's sister Robin, Anny was excited to meet her fiance's brother, Kenny.
The three adults sat down for beers, and Robin even raved about her brother's fiancee. "I love all three of y'all," she told the others. "My brothers and my sister."
But Kenny admitted he wasn't convinced about Robert's Dominician bride-to-be. "My feelings is different from yours," he said.
"She treat your brother good!" Robin pushed back. 
To TLC producers, Kenny admitted he was worried about Robert because of his past dysfunctional relationships. "He's been through a lot," he explained. "Robert has been hurt in the past, and I don't want to see it again."
When Kenny asked Anny if she was sure she could commit to a future with Robert, Anny confessed she wasn't yet completely sure. "I can't tell you I'm gonna be with Robert forever because I don't know," she admitted. Still, the 90 Day Fiancé star added, she promised to show him "respect" and "love" as long as he did the same in return.
Tensions at the table started running high when Anny asked Kenny if he would be attending their wedding. "Why you doing that face when I asked you that question?" Anny probed when Kenny looked less than happy about the upcoming nuptials. "You don't like me? I don't do nothing to you."
The 90 Day Fiancé star told producers she was surprised about how rude and unwelcoming Kenny was towards her. "He was so mean. I was frustrated," she admitted.
Her soon-to-be-in-law thought she 'complained a lot'
When the subject shifted to money and honesty, the argument got even worse. Anny suggested that Robert was "cheap" and that he'd lied to her about his finances.
"Nobody's cheap," Kenny clapped back. "Why am I being called cheap?" Robert asked. "I do as much as I can, so I don't think that's being cheap."
But Anny said Robert's promises, like a larger apartment and new clothing, hadn't materialized and that she didn't know if she could trust him. "He promise a lot," the 90 Day Fiancé star said. "If you promise something, you have to do it."
"She's like, 'oh gimme gimme gimme gimme gimme,'" Robert complained of his fiancee, happy to have his brother's support against his bride-to-be.
"Do you feel you complain a lot?" Kenny asked Anny. 
Anny defended herself, saying her fiance's dishonesty was the main problem. "Robert lie a lot," she claimed. The 90 Day Fiancé star revealed that Robert had pretended to have only three kids before she came out to the U.S., when he actually had five children by four different mothers.
The '90 Day Fiancé' bride-to-be said she felt completely alone
After Kenny and Anny's argument heated up, she decided to leave. Storming outside, she declared, "Think whatever you want, do whatever you want, bye."
Anny explained that she was tired of being judged just because she was not from the U.S. "You come to a new country, you don't know anybody, and everybody saying, 'Oh, you bad, you only want money," she said. "How you gonna feel?'"
The 90 Day Fiancé star lamented, "They don't understand me. Right now I feel so alone."
Crying to producers outside the restaurant, Anny even admitted that she didn't know if Robert loved her at all. "I feel in love with Robert, but he talk like he don't love me," she confessed.