'90 Day Fiancé': Why Did Jasmin Walk Out On Blake?
Jasmin Lahtinen and Blake Abelard of TLC's '90 Day Fiance' Season 7 couldn't be more different. The couple's many differences caused major tension on the Jan. 19 episode, 'Blindsided,' as Blake's drinking turned Jasmin off before his friend's birthday party.
Blake Abelard and Jasmin Lahtinen have confused many viewers of TLC's 90 Day Fiancé Season 7, especially because they couldn't possibly seem more different. 
Blake is an outgoing Los Angeles music producer, DJ, and audio engineer. He has a wide circle of friends and loves live shows and partying. Meanwhile, Jasmin is a reserved Finnish model who hopes to become a stay-at-home mom. She is introverted and prefers to stay away from crowds and drinking.
The 90 Day Fiancé stars' differences became even more obvious on the Jan. 19 episode of 90 Day Fiancé, "Blindsided." While Blake had a night of partying planned for his friend's birthday, Jasmin wanted a quiet night alone. The couple's argument got so heated that Jasmin finally left to spend time with her sister instead.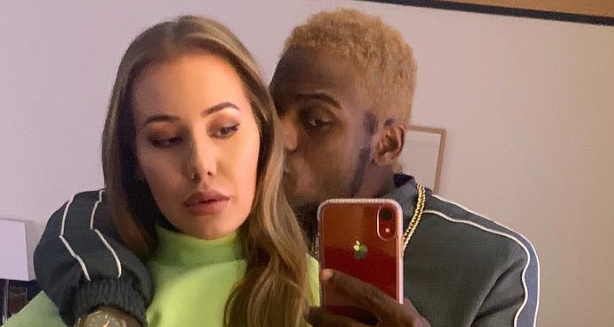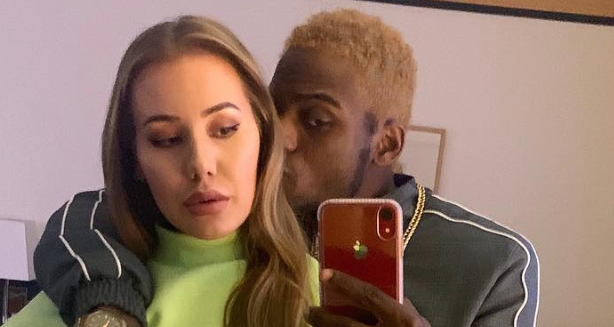 Blake and Jasmin sparred over his plans for a night out
At the start of "Blindsided," Blake planned to take Jasmin out for the night to ease his friends' skepticism about their relationship. 
"All the fears that my friends have about Jasmin, it's a little hard to hear," he admitted. The 90 Day Fiancé star said he and Jasmin were going to head out to dinner with his friends for a close buddy's birthday before spending the night partying at a club. He hoped the night would help Jasmin and his friends "find common ground." 
But Jasmin had different ideas. "Can we skip that pre-dinner thing?" she asked him, hoping to have a quiet night alone with her fiance instead before the party.
"I would rather just go to a dinner, just me and Blake," Jasmin told TLC producers.
But Blake said skipping the dinner would be even worse than skipping the party. "That's the most important part," he insisted.
"But I am more important. We are more important," Jasmin pushed back, saying they had precious little time to spend alone before their wedding.
Blake reluctantly agreed, but admitted he wasn't pleased with his fiancee at the moment. "Jasmin knew what the plan was, so no, I'm not super happy about it," the 90 Day Fiancé star said.
The Finnish model finally left without her fiance after they fought over his drinking
But the couple's night out wasn't as quiet and romantic as Jasmin hoped. At dinner, Blake ordered several drinks, leaving Jasmin frustrated. 
"I'm not gonna be the only one not drinking while everybody else does," he told her as he ordered another.
"He's drinking and not paying attention to me, and it's kind of making me annoyed," Jasmin told 90 Day Fiancé producers, adding that she was fine with one or two drinks but felt uncomfortable when Blake drank more than that.
"I'm thinking I might go home after this," Jasmin finally said, clearly angry with her fiance. 
But Blake insisted Jasmin head to the party with him in order to form a better relationship with his friends. "Well, you can go alone," Jasmin refused.
"It's a total waste!" Blake declared. "You didn't have to cut into my friend's birthday."
Outside the restaurant, the couple continued to fight about Blake's drinking and Jasmin's introversion, with Jasmin finally heading to her sister's house in a cab and leaving Blake to go to the party by himself. 
Jasmin told her sister she didn't feel Blake took her preferences into consideration
While Jasmin's sister encouraged her to compromise with her more outgoing American fiance, the 90 Day Fiancé star said she felt her husband-to-be didn't respect her lifestyle. 
Jasmin complained that, while she'd tried to explain her interests to Blake (like "yoga, meditation, and relaxation"), he had never really taken notice. 
In fact, the 90 Day Fiancé star said she felt like her time in the U.S. was almost entirely centered around his friends and his passions. She worried her fiance would never show interest in what she liked to do and wouldn't adjust his lifestyle to fit hers at all.