'90 Day Fiancé': Why Did Natalie Give Mike's Ring Back?
Natalie Mordovtseva and Mike Youngquist, stars of TLC's 90 Day Fiancé Season 7, have never exactly seemed like a match made in heaven. 
The 35-year-old Ukrainian model is a devout Christian who lives in the heart of Kyiv with her mother and hopes to have children right away. Meanwhile, 34-year-old Mike hails from a small country town called Sequim in rural Washington state, doesn't believe in God, and wants to wait to have children until he clears his hefty credit card debt. 
But on the Jan. 12 episode of 90 Day Fiancé, "Choose Me," Mike and Natalie's ongoing conflicts resulted in an explosive fight that nearly ended in a breakup. After Natalie told Mike she wasn't even sure she loved him and returned his engagement ring, Mike stormed off to the airport without so much as a goodbye.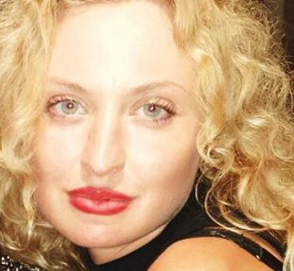 Natalie admitted she didn't love Mike
In an ultra-awkward interview with 90 Day Fiancé producers just before Mike was scheduled to board a plane back to the U.S., Natalie shockingly admitted she didn't even love her fiance. 
Things started out fairly normally, as producers asked the couple to reflect on their visit. "Mike, are you ready to go back to America?" a producer asked him. 
"No, I'm not ready to go back to America," he replied. "It's the saddest part now."
"Have you guys made up? Are you in a good place?" the producer pressed. 
"Michael [is a] great man and I, from my side, I'm in a good place with him," Natalie responded. But when the same producer asked if she loved Mike, Natalie's silence was painful…and long.
Finally, she admitted it would be a "lie" to say she loved him at this point because they hadn't been through enough as a couple. Hurt and frustrated, Mike got up and left, declaring it was a "wrap" for him. 
The '90 Day Fiancé' stars fought as Mike left for the U.S.
Back at Natalie's home, Mike angrily packed as Natalie wondered what she'd done wrong.
"I was honest to you. I didn't do anything bad towards you," the 90 Day Fiancé star protested. "My hands are clean."
But when she asked Mike why he was "running away," Mike wasn't having it. "What I am running away from?" he shot back. "Someone who doesn't love me? Who doesn't want to be with me?"
Natalie said she couldn't bring herself to say she was in love with him because they "didn't agree" on so many major issues and she didn't trust him. "How can I say I love you? We have too much fight," the 90 Day Fiancé star declared.
Then she threw her engagement ring into Mike's suitcase as he prepared to leave. Natalie told TLC producers it was actually a test: "I gave Mike back the ring because I wanted him to show some action and he wouldn't," she confessed. "He could put it back on my finger, couldn't he?"
Heartbroken, Mike told Natalie he wasn't about to give her the ring back if she didn't want it. "I gave you a ring for a reason because it meant something to me," he told his fiancee. "It obviously doesn't mean anything to you."
Mike refused to apologize and headed for the airport
Before he left for the U.S., Mike stopped off in Natalie's mother's room to say goodbye. "Natalie's mom really likes me, so I'm sure she's probably sad," the 90 Day Fiancé star lamented. "And it's hard."
But Natalie didn't want to give up without a fight. "Can we stop this farce? Why you do this?" she confronted Mike as he tried to leave her apartment. 
"Apologize," she demanded.
"I'm not apologizing," Mike replied.
Many 90 Day Fiancé viewers wondered what exactly Natalie thought Mike had to apologize for. "I would like Michael to apologize to me because he left and because he didn't get what I was trying to explain to him, and he also was a little bit overreacting," she told producers.
By the looks of the sneak peek for the Jan. 19 episode, things won't get much better for Mike and Natalie from here. Next week, Mike heads to the airport alone.