'90 Day Fiancé': Why Fans Are Talking About the Way Paola Mayfield Wears Her Bikini Top in Her Latest Post
There are a number of memorable couples throughout 90 Day Fiancé history, and Paola Mayfield and her husband, Russ Mayfield, are certainly one of them. The couple first made an appearance on our television screens in season 1 of the original series. They've gone on to be a part of 90 Day Fiancé: Happily Ever After and Pillow Talk.
Paola and Russ have made Miami their home, as they originally moved there for Paola to become a model. They have a son together named Axel, and their future looks bright.
Paola recently showed off her new hair, but that's not the only thing getting attention in her latest post.
Paola Mayfield shows off her new hairstyle while wearing a bikini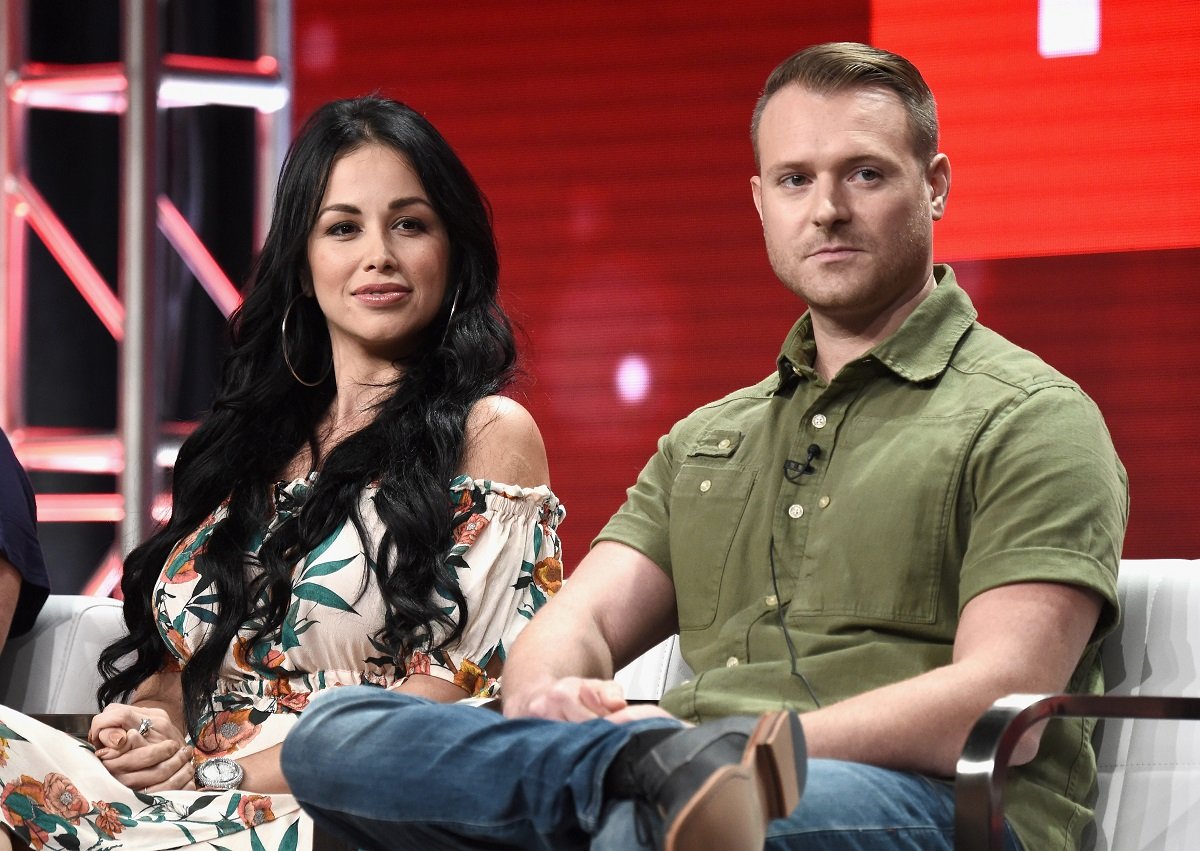 Paola has sported a variety of different colored hairstyles – from her original brown hair color, to blonde, red, and even pink. Now, she's got a fresh look with a short cut. On October 11, she showed herself off in a bikini that appears to be worn the wrong way, and she's sporting her new very blonde locks and short bob.
Her hair appears to be just at her shoulders, which is a different look for the celebrity lately, although she has had short hair before, and she did sport a similar look months before back in March. She does manage to pull it off though.
"I did a thing…" Paola captioned the post on Instagram.
Why fans are talking about the way she's wearing her bikini top
However, fans seem to be particularly concerned about the way she's wearing her bikini top, which appears to be on upside down.
Obviously, fans have their own opinions about her hair and her top as well. Many people seem to love the new hair on Paola, while other fans are distracted by the way she's wearing her bikini top. A number of people commented saying that they love her new hair, but that's not all that was said.
A fan thinks that she's wearing a wig and that her swimsuit top is on wrong. "You put on a wig and put your bikini top upside down? 🤣," they said.
A number of fans mentioned Paola's bikini issue, saying she's wearing it wrong. "Hair looks lovely, but your bikini top is on upside down xx …. Not that it really matters! 😘," a fan said.
"Love the bikini upside down 😃🙃," someone else wrote.
Another seems to agree. "Nice hair but looks like your bikini top is upside down and too small… 🤷🏻‍♀️," an Instagram user chimed in.
It seems people need to make it known that the top is being worn the wrong way. "Cute but bathing suit top upside down," yet another commented.
One fan seems to like the way she's wearing the top. "I'm loving the bikini switcheroo! 👌 🔥❤️ Adorable," they said.
A number of fans mentioned that she's wearing the bathing suit top like Brittany Banks did in a recent episode of 90 Day Fiancé: The Other Way. "You wore bikini top as Brittany😂. Is it in fashion now?" someone wondered.
On Paola's Instagram Story, she clarified her actions in a video post about it after someone asked her if she knew she was wearing it wrong. She actually knows it's being worn wrong, but she says wearing it that way supports her "in a better way."
Fans seem to have strong opinions about Paola's new look and the way she's wearing her bikini in her latest post.