'90 Day Fiancé': Why Some Fans Think Corey and Evelin's Marriage Storyline Is a Sham
Some 90 Day Fiancé: The Other Way fans are starting to think that Evelin Villegas and Corey Rathgeber's marriage storyline is a complete sham. It's been discovered that the couple may have already gotten married a while ago and are only playing up the drama in front of the cameras for the TLC paycheck.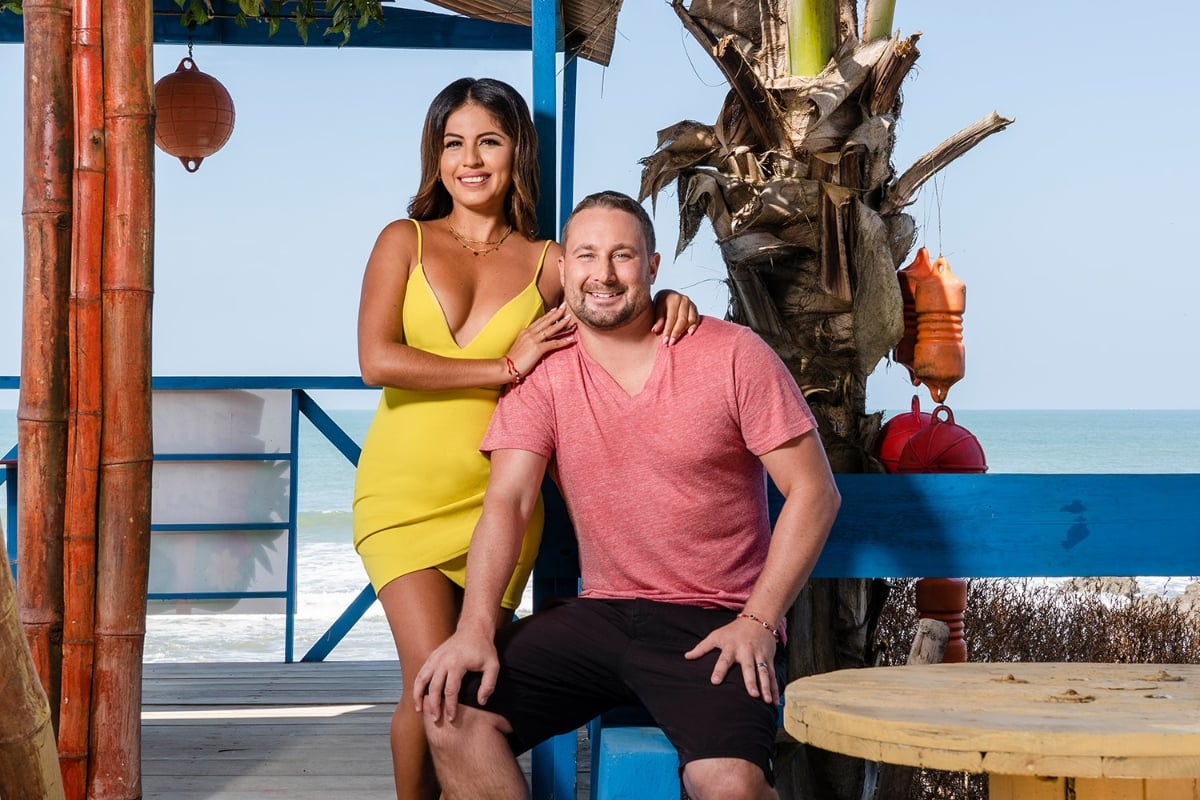 Corey and Evelin plan their wedding
On the September 5th episode of 90 Day Fiancé: The Other Way, Corey and Evelin meet up with a celebrity wedding planner, Carolina Muzo. This Ecuadorian wedding planner planned the wedding for Victoria's Secret Angel, Jasmine Tookes, and her fiancé, Juan David, the Senior Executive of Snapchat. Evelin chose her because she's the best in the business, and her prices reflect that. The wedding planner will be charging Corey upwards of $50,000 for Evelin's dream wedding.
Since it's custom for the groom and his family to pay for the entire wedding, Corey is stressing out about how he will be able to afford the wedding. The entire storyline for Corey and Evelin revolves around their wedding. Whether or not Evelin can commit after discovering Corey's fling in Peru with a woman named Jenny.
There are rumors that Corey and Evelin are already married
During the teaser for season 3, Evelin is trying on wedding gowns, and her sister is telling her that she's "stupid" for wanting to marry Corey. Naturally, this confused fans who have been hearing rumors that Corey and Evelin are already married. That would mean that Corey and Evelin's storyline is a sham.
According to Soap Dirt, a source says that Corey and Evelin were already married. It's rumored that they were already married well over a year before the elaborate hot air balloon proposal. There are also documents to prove that Corey and Evelin already tied the knot. The source also said that they had their wedding a couple of years ago. Their wedding was small and intimate, with no fancy wedding dress or TLC cameras around.
Why are Evelin and Corey still on '90 Day Fiancé'?
According to the source, the main reason that Corey and Evelin are still on 90 Day Fiancé: The Other Way is for the money from TLC. The source claims that the couple has already been married for a few years; Therefore, everything that has been filmed about their wedding has been made up. They've even claimed that Corey and Evelin have been broken up and are merely playing that they are together.
There are also claims that Evelin has a 10-year ban from the United States for overstaying her visa and working illegally. Allegedly, that's why Evelin and Corey will not be moving to America anytime soon. The source also claims that the producers want to continue the love story between Corey and Evelin for the ratings. Allegedly, the entire production is aware that they are already married.
Since their debut in season 1 of The Other Way, rumors have circulated about Corey and Evelin's secret wedding. It seems that fans aren't buying into Corey and Evelin's current storyline. Is this entire wedding just a sham? Fans will have to keep watching 90 Day Fiancé: The Other Way to find out more.