'90 Day Fiance': Why Geoffrey Paschel Hasn't Responded to Domestic Abuse Claims
'90 Day Fiance: Before the 90 Days' star Geoffrey Paschel has been facing backlash for his domestic abuse charges. He has yet to respond to the claims.
90 Day Fiance: Before the 90 Days just started and already fans are starting to empathize with a few of the members of the cast. One person that viewers really felt for was Geoffrey Paschel. When he opened up about the passing of one of his sons and how his heart couldn't handle another heartbreak, people were really hoping for things to work out between him and his Russian love Varya.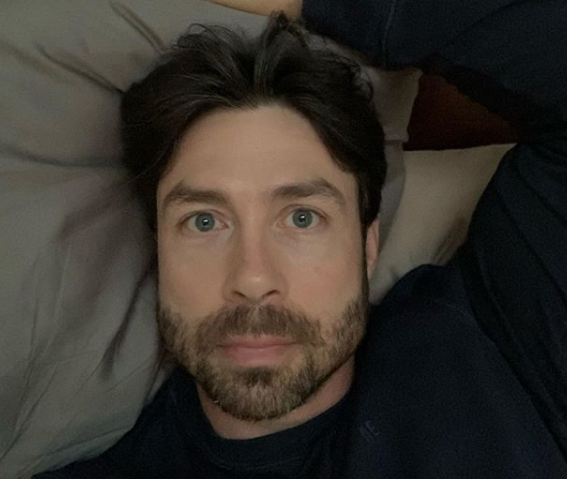 But now, new info has come out about Paschel's past and people are waiting for him to address the claims.
Geoffrey's heartbreaking past
Paschel has had a string of tragic events in his past. He was married twice before, but neither marriage worked out. He also lost one of his children before the child was even two years old. He commemorated his son, Kazhem's death on Instagram.
"Today, February 3rd, marks the day that our little boy would be 3 years old," he wrote. "He was an absolute jewel and wish beyond every measure that he was still here to be able to enjoy it. There is not a moment that goes by whereas he is not encompassing my every thought. I know whatever form he is in, he'll always be by my side. I only wish I could have shared his presence with the world beyond his mere 13 months. Please, just take a moment and just think about a special person you've lost and spread his/her energy. I know they are still out there in some form missing us as much as we miss them…"
Years after Kazhem's passing, Paschel met Varya and the two fell in love.
The allegations against Paschel
Most shows do a background check on their participants before allowing them to go on the show. Either TLC didn't do one or they simply didn't care because Paschel is still on the show despite facing criminal charges for assaulting his ex-girlfriend.
On Jan. 17, Paschel appeared in court and waived an arraignment for his charges of kidnapping, domestic assault, vandalism, and interference with emergency calls.
These charges pertain to an arrest that occurred in June after his live-in girlfriend said that he attacked her.
"He repeatedly bashed/slammed my head into the hardwood floors of my home," the woman said in her request for an order of protection, according to Knox News.
"He dragged me through the house by my hair and continued throwing my body into walls and furniture," she continued. "I know this because of blood on my walls, furniture, etc."
Why hasn't Geoffrey Paschel responded to these claims?
Paschel has faced significant backlash from people who are upset about these allegations.
"I wouldn't trust Geoffrey if I was Varya," one fan tweeted.
"@TLC I am boycotting Geoffrey and his dumb story… I will be turning the channel or muting until next couple is shown," another person said. "No interest in hearing anything from him! Abusive a**."
The backlash got so bad that Paschel finally took to Instagram to explain why he hasn't addressed the claims.
"I hear and see what is being said out there and it affects me tremendously," he said in his Instagram story on Feb. 25.
But apparently, Paschel is not allowed to comment for legal reasons.
"I promise to enlighten when I can and the present is not the time," he said.