'90 Day Fiancé': Why Getting Breast Implants Is 'Very Important' to Larissa Dos Santos Lima
On 90 Day Fiancé: Happily Ever After, Larissa Dos Santos Lima has somehow convinced her boyfriend, Eric Nichols, to fund her plastic surgery goals. After promising to "borrow" the money for this venture, Larissa and Eric head off to a plastic surgeon for the initial consultation. In a first look of the upcoming episode, Larissa reveals why breast implants are "so important" to her. Read on to learn more.
Why Larissa Dos Santos Lima says breast implants are 'very important' to her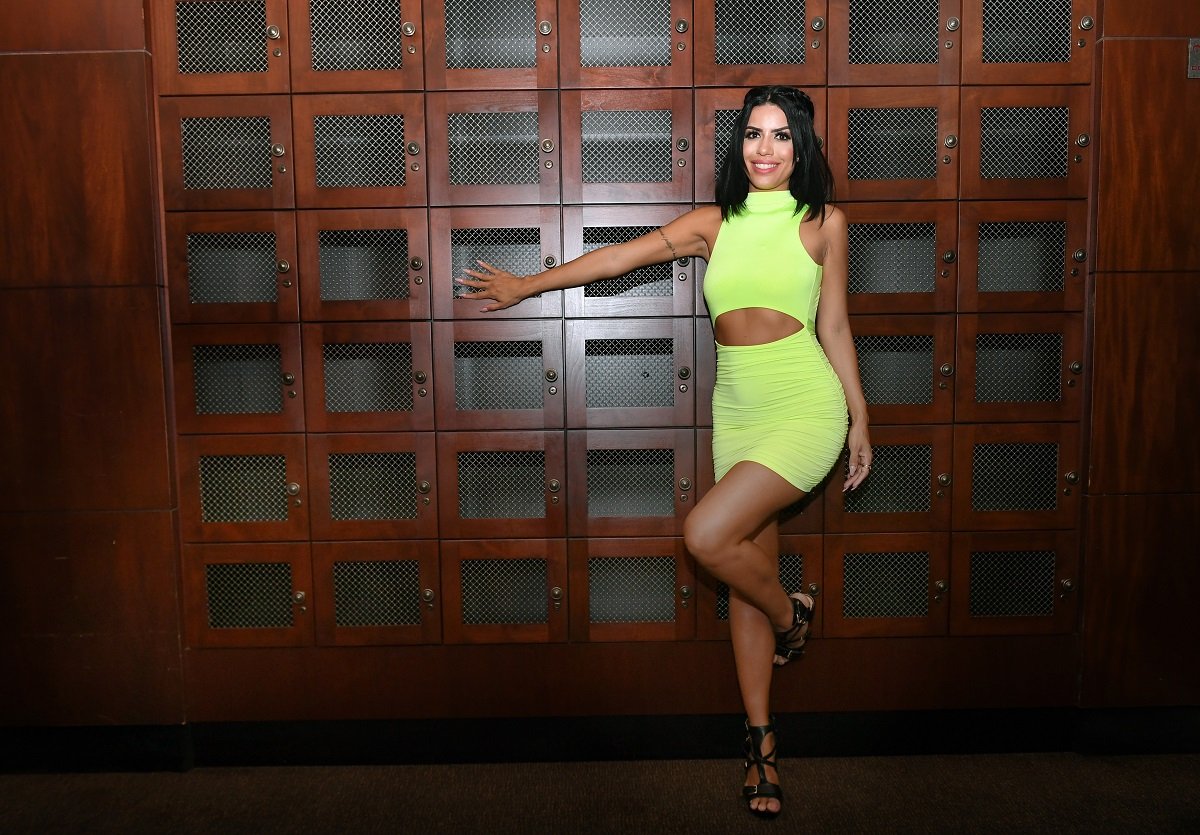 In the upcoming episode, Larissa heads off with Eric and her friend, Heather, to her appointment with the plastic surgeon in regards to breast implants and a nose job. Larissa's friend gave her the recommendation to see Dr. Smith about the work Larissa wants completed.
She explains to the producers why breast implants are "very important" to her. "Get breast implants is very important to me because I lost my confidence after I give birth and I want big boobs," Larissa reveals to the cameras.
'I want very fake'
Larissa, Eric, and Heather arrive to see Dr. Lane Smith, a plastic surgeon. Larissa shows the doctor an image of what she's looking for, and he says they look "super fake."
"When I look at the blowup dolls, like big boobs, small waist, big lips, I started to feel, it's so pretty," Larissa explains to the cameras. When asked if she thinks she's pretty now, she says, "Not now. After my boobs, yes. And the nose. The nose is the worst thing I need to change to be a perfect doll."
"I want very fake," Larissa tells the doctor when asked how she wants her breasts to look after having the work done.
Larissa tries on some different sizes
Larissa tries on some different sizes to see how she might look after surgery. She tries on the 800 CCs, and the doctor says it looks "a little bit heavy." Even her friend seems to agree, along with Eric. Next, she tries on the 700s, and she seems to like them. She agrees that it's the right size for her. She'll be a double D, which the doctor says will "work" for her.
"Larissa came in, you know wanting very large, very kind of fake-looking breasts. I would probably pick 600, OK? We kind of met in the middle at 700, but I think she'll be very happy with that," Dr. Lane reveals to the cameras.
In regards to her nose, the doctor says it's "big." He seems thoroughly confident about working on Larissa and achieving the results she desires. "I think we can significantly improve the quality of your life a little bit. We can't make anything perfect, but it's about improving," Dr. Lane tells Larissa.
The doctor goes over the risks
The doctor also mentions the risks involved, and Eric seems concerned. The doctor says Larissa will need to have her chest massaged. He also talks about the possibility of forming too much scar tissue. Bleeding is also a risk after surgery as well.
Eric says he's "concerned" after learning the risks involved. "After hearing some of the risks involved in the surgery, I am now a little bit more concerned," Eric says. "Not only am I going to be the one taking care of Larissa after she recovers, but these surgeries sound a little bit more risky than I had thought."
It sounds like Larissa may be getting ready to have some work done. We'll see how it all plays out.