'90 Day Fiance': Why is Anny So Shocked by Robert's Former Mother-in-Law?
Anny and Robert have one of the most shocking storylines on this season of TLC's 90 Day Fiancé. The pair met online and spent just eight hours together in person in the Dominican Republic before getting engaged.
Anny traveled to Robert's home state of Florida to start their 90 days together and begin the K-1 visa application process. Things didn't go as well as planned, though.
Robert's five-year-old son, Bryson, made the 90 Day Fiancé couple's first night together a little less romantic than they wanted, and the next day, Robert's shopping spree for his other half at a thrift store didn't exactly impress her.
But on the Nov. 24 episode of 90 Day Fiancé, it looks like things will only get more complicated for the couple. Previews suggest that Robert will reveal that he has more than one child and will introduce Anny to his ex-mother-in-law, whose profession doesn't impress his bride-to-be.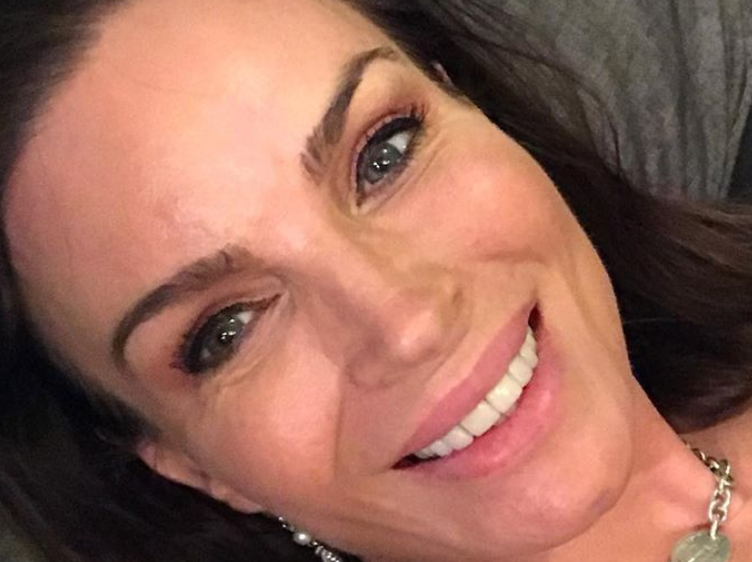 Robert's former MIL is an adult film star
In the preview for next week's episode of 90 Day Fiancé, Anny meets up with Robert's former mother-in-law and her husband Ben. "I'm a porn star," she tells Anny straightforwardly, before Robert's future wife turns away in shock.
As it turns out, Robert's former mother-in-law is 46-year-old Stephanie Woodcock, an AVN award-winning adult film star who goes by the industry name Diamond Foxxx. She has over 300,000 followers on Instagram and has spent over 15 years in the industry, according to her YouTube channel.
The adult entertainer has also appeared on Funny or Die! and TLC's Brides of Beverly Hills, in addition to shooting for Penthouse, Vivid, and other adult outlets. She hosts a raunchy comedy podcast, Milf and Cookies, with her husband Ben and their friend Jason.
Anny's reaction is not exactly positive
The 90 Day Fiancé star appears horrified by the news. Apparently, Robert didn't tell his future wife about Bryson's grandmother's profession before their first meeting.
She told TLC producers, acting disgusted, "She's not my family. She's not my friend. She's a porno star."
The 90 Day Fiance guest star said she filmed for four days
In an AVN interview, Diamond Foxxx said that she and her husband filmed for 90 Day Fiancé for four days. She also said that her relationship with Anny wasn't easy to develop.
"I am not acting on this show, this is the real me," she said in the interview. She continued, "I care deeply about my grandson and I want the best for him. I needed to express that very clearly to this new woman who will be spending a lot of time with Bryson."
Diamond Foxxx also appears in the Season 7 trailer
It looks like this won't be the only time in Season 7 that we see Anny and Diamond Foxxx, or Stephanie Woodcock, face off.
In the extended Season 7 trailer for 90 Day Fiancé, Robert and Anny have a tense dinner with Stephanie and Ben. "Why don't I write you a check and buy you a plane ticket back to the Dominican Republican?" Diamond Foxxx asks Anny in the clip.
"[Robert] bring me here, not you," Anny claps back.
Ben, also apparently annoyed, presses on in the trailer, asking: "How many days until you leave?"
"You are Donald Trump?" Anny fights back. "Please."