'90 Day Fiancé': Why Isn't Robert's Son Bryson's Mom In His Life?
Robert and Anny are one of the most contentious couples on TLC's 90 Day Fiancé Season 7. The pair only met for eight hours in person while Robert was on a cruise before they got engaged and decided to apply for the K-1 visa together.
Robert is a 41-year-old single father from Brooklyn who now lives in Winter Park, Florida, with his five-year-old son Bryson. In fact, he has five children by four different women. Anny, meanwhile, is a 31-year-old with no kids of her own who hails from the Dominican Republic. 
From the beginning, Robert hoped Anny could be a mother figure to his young son. And while Bryson's grandmother, Stephanie Woodcock (an adult film star who goes by Diamond Foxxx in the industry), is still in his life, his mother has never been shown on the show. 
90 Day Fiancé fans have often wondered where Bryson's mom is and if she spends any time with her son. Recently, Robert opened up about her absence in an Instagram Q&A.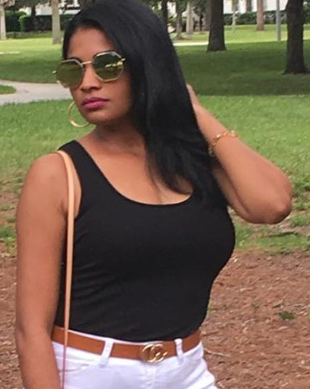 Robert revealed on '90 Day Fiancé' that Bryson's mom suddenly moved out
According to Distractify, on the 90 Day Fiancé premiere, Robert explained that Bryson's mom left without any warning when Bryson was just a baby. He said on the show, "I came home one day, she moved everything out of the apartment without telling me. So that's how that pretty much ended, but I'm glad that happened because if it didn't happen, I would've never met Anny."
On Dec. 3, Robert took to his Instagram stories to answer some fan questions. He revealed that he hasn't seen his ex since she moved out and has no idea if Bryson's grandmother still speaks to her. When a 90 Day Fiancé fan asked where Bryson's mom was, Robert responded, "I have no idea but wherever she is I hope she's doing well."
The '90 Day Fiancé' star said on Instagram that she won't return
On Dec. 20, Robert headed to his Instagram stories once again to answer fan inquiries. 90 Day Fiancé viewers were naturally still curious about Bryson's mom. 
According to In Touch Weekly, one fan asked him, "Has Bryson's mom ever met him besides birth? When did she leave his life?" Robert replied, "Yes. 1.5 years."
Another asked if Bryson's mom was incarcerated. "Hope Bryson's mom is just in prison, not just dipped out. If she is, she loves her baby! Send pics," one viewer wrote. But Robert said that wasn't the case and that Bryson's mother was free to reach out if she wanted to. "She's a free woman," he replied on Instagram. "I have my phone number for five years, it ain't change."
The 90 Day Fiancé star even went so far as to suggest he didn't think his son's mom would ever return to his life. "Do you think Bryson's mom will pop back up and want to be a parent after seeing you guys on TV?" one fan asked. Robert responded straightforwardly with a "no" GIF.
Robert and Anny recently clashed about her step-parenting abilities on the show
Anny seemed happy to serve as Bryson's step-parent when she first arrived in Florida. With no children of her own, she said, she was excited to be part of his life.
Still, Anny and Robert argued over his choice to remain in a one-bedroom apartment, where the two of them share a single bed with Bryson. And on Anny's birthday, as shown on the Dec. 22 episode "Judgement Day," Robert questioned her fitness as a potential step-parent to his son.
While Robert wanted a lowkey night at an Orlando bar, Anny wanted some extra thrills at a strip club. At the club, Robert thought Anny enjoyed herself a little too much. The next morning, the 90 Day Fiancé star revealed she had been with a woman before and was open to a threesome for Robert's birthday. 
"That's not a nice surprise at all!" Robert declared, expressing his disgust at the idea. He added that he wanted a "good woman" who wanted to be with "just her husband." "I don't want that in my household," he exclaimed. "I don't want that around my kid." 
For her part, Anny responded by calling him "boring" and saying she was an "adventurous girl" with "fantasies" she wanted to explore.