'90 Day Fiancé': Why Larissa Dos Santos Lima Is 'Happy' TLC Fired Her
Former '90 Day Fiancé' star Larissa Dos Santos Lima was fired from the show for doing a video with an adult streaming site. But she's not too upset about it.
 Larissa Dos Santos Lima has become a pretty recognizable name in the world of 90 Day Fiancé. After appearing on season 6 of the show with her ex-husband Colt Johnson and several spinoffs, Dos Santos Lima's name had become somewhat synonymous with the franchise…until she got fired. Now, she is opening up about how she feels without the popular show.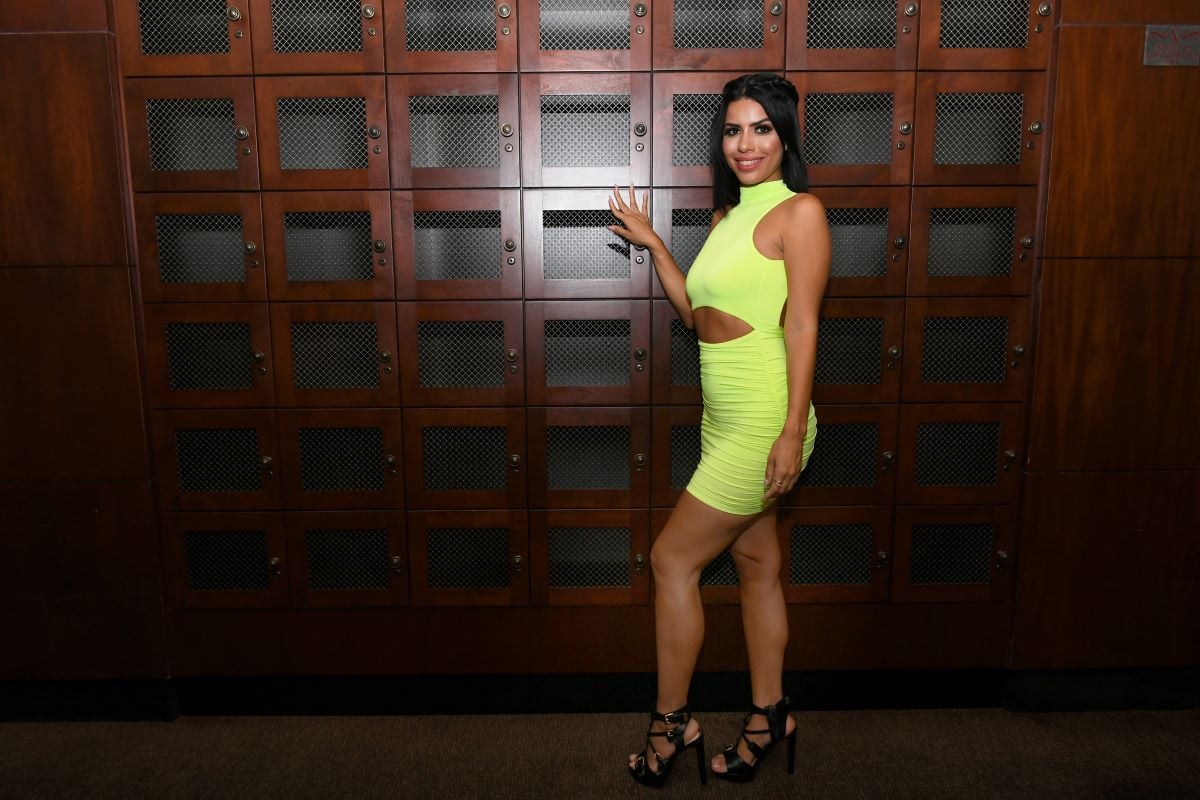 Larissa on '90 Day Fiancé'
Dos Santos Lima and Johnson had a very tumultuous relationship. When she moved to America to be with him, the two barely knew eachother as Johnson had proposed after only being with Dos Santos Lima for five days.
It didn't take long after her move to America for Dos Santos Lima and Johnson to start arguing. Some of their arguments led to physical altercations, which caused Dos Santos Lima to be charged with misdemeanor domestic battery.
Dos Santos Lima and Johnson were divorced in 2019.
"Colt Johnson and Larissa Dos Santos Lima have come to settlement terms in their divorce," Johnson's attorney Shawanna L. Johnson told People at the time. "Through their respective attorneys, they have agreed to settle the case amicably with both parties bearing their own fees and costs."
Larissa was fired from TLC
After breaking up with Johnson, Dos Santos Lima's reality tv career was not over. She appeared on Happily Ever After with her boyfriend Eric Nichols. It wasn't until she did a show with adult site CamSoda that the franchise let her go.
"Dear Friends and Followers, I want to make a statement for you, I'm no longer a cast member of the show '90 Day Fiancé,'" she wrote in an Instagram post. "Because of my show with CamSoda, I was released from my contract with TLC by phone the day before ICE arrested me. I will continue producing content for my official channels on Instagram, OnlyFans, and Youtube. Thanks for your understanding, love, and attention."
How does Larissa feel about being fired?
Some fans might expect Dos Santos Lima to be sad about being let go, but actually, she feels that it was for the best.
"I was ready and happy," she said to blogger John Yates of how she felt after being fired. "People think we are on reality tv and we like the clout. Yes, it opens doors."
"But we also deal with too many bad things and the network doesn't give you any help with that," she continued.
She went on to describe how bad the franchise was for her.
"It was affecting my mental health," she said. "It was affecting the way that I see my body because the bullying that you suffer online is all the time. It's women bullying women all the time. So I thought, 'wait I can do my OnlyFans, don't be famous, make my money, and don't have to deal with that.'"
Dos Santos Lima admitted that she should have been honest with the network and told them she was ready to be done with the show.
"I was tired of working and filming for hours and they just show two minutes," she told Yates. "I was tired of being attached to my ex. I wanted a new beginning."
Overall, the reality star is happy now that she has more freedom.