'90 Day Fiancé': Why Paul Staehle Said They Needed a DNA Test When Karine Staehle Was Pregnant With Pierre
Paul Staehle and his wife, Karine Staehle, are known for their marital problems, and they were there almost from the onset. Looking back at season 2 of 90 Day Fiancé: Before the 90 Days, the Tell All was extremely memorable, especially the segment involving Paul and Karine. During it, Karine reveals that she's pregnant, and she goes on to give birth to her son, Pierre, some months later. But at the Tell All, Paul actually admits that they need to have a DNA test.
Paul Staehle says they need a DNA test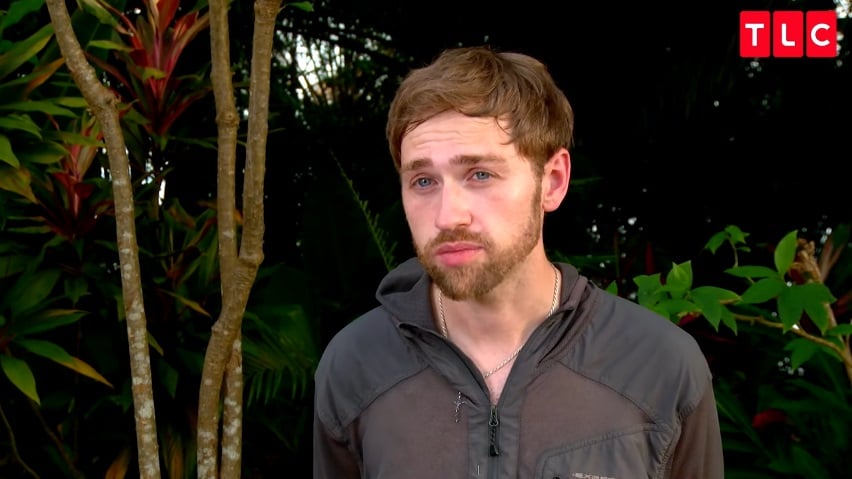 After going through a miscarriage previously, there is finally some happy news in sight when Karine reveals on the Tell All that she's pregnant. The host, Shaun Robinson, congratulates the young couple, who at the time are not living together, as Paul is in the United States and Karine is back in Brazil.
Karine says she's happy about the pregnancy, but also "sad and scared" that there could be issues again. Shaun says that Paul is in the United States at the time to help financially support his family.
"Well, we have a baby on the way," Paul says. "If I can't get my residency approved in Brazil, or her visa approved in America, then I won't be able to see the birth of the baby. That's going to be intense, but also we do need to do a DNA test in regards to this."
Shaun asks Karine if she is hearing what Paul is saying, and she replies with, "You're seriously doing this? Paul?"
Paul's reasoning behind being 'a little bit concerned'
Shaun says that Paul has "accused" Karine of cheating "more than a few times." She states that he is saying that there's a "possibility" that Karine could be having another man's child. "Anything's possible," Paul bluntly replies.
Paul goes on to detail why he's "a little bit concerned." "There were some messages on her phone," Paul explains. "There were some things that I came across that definitely made me a little upset." He also says that sometimes, Karine would be "gone all night" and come home the next morning. "So I get a little bit concerned," Paul tells the host. When asked about the messages, he says they were "romantic and flirtatious."
Shaun asks Karine if she's spoken to other men, and she says, "Well, the people I speak with live very far away," she explains. "There's no logic of me betraying Paul with someone that lives far away. And me getting pregnant from someone very far away. I think what Paul did now is really disappointing." She starts to wipe her eyes, and is clearly upset.
Karine goes on to say that she hopes her visa doesn't get approved, and that she doesn't want to go to the United States because her "husband speaks bad" of her and "in front of everybody." She starts to cry, and Paul says he loves her.
Karine goes on to have their son, Pierre, but the drama is far from over for this couple.