'90 Day Fiancé': Why Some Fans Accuse Deavan Clegg of 'Asian-Washing'
90 Day Fiancé star Deavan Clegg always seems to have some new controversy or drama swirling around her personal life or Instagram. Previously, fans have claimed that Clegg "Asian-washes" herself and Drascilla in illustrations and Instagram photos — now a new Instagram post featuring cosmetics has them feeling even more dubious. Unfortunately, all of this follows Clegg complaining about Taeyang being "so white" during a podcast. 
Deavan Clegg's makeup post has some fans feeling dubious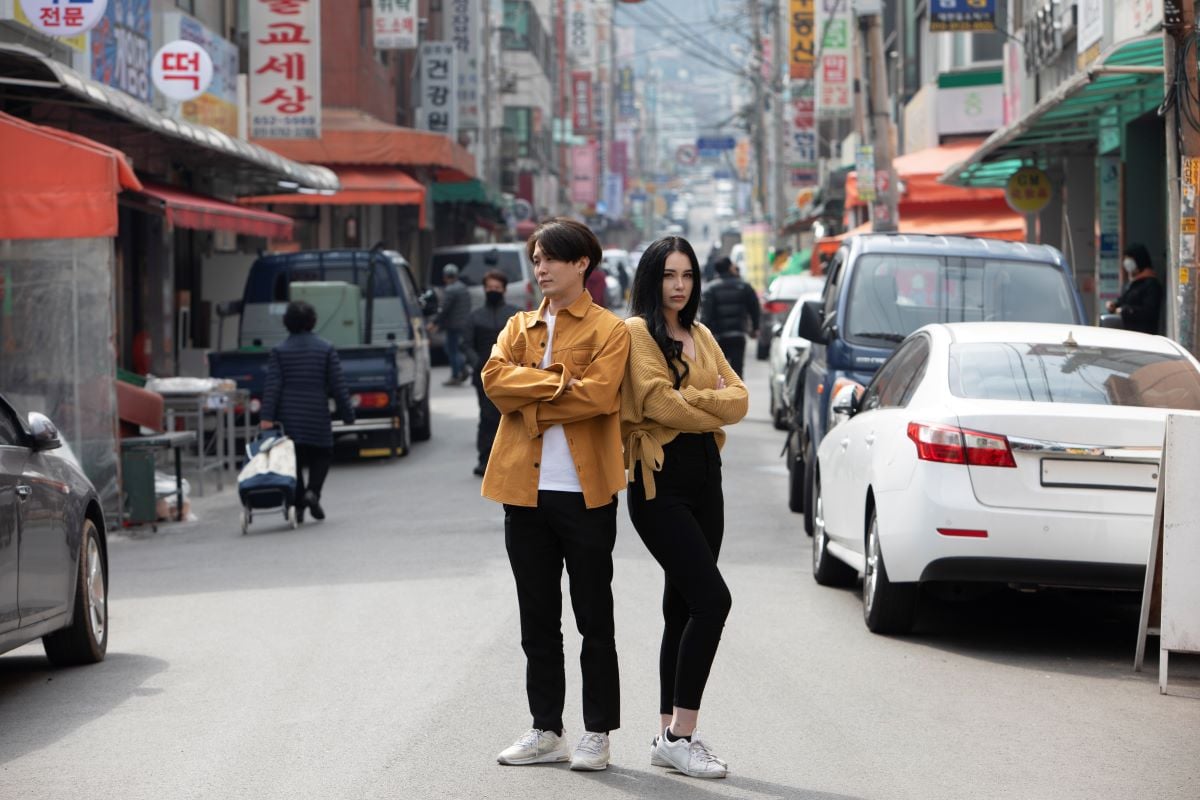 On July 12, 90 Day Fiancé star Deavan Clegg uploaded a photo of herself wearing Avant Skincare products to her Instagram story. Where some simply saw a pose intended to show off the product, others felt Clegg was "Asian-washing" or "racebending" her appearance in the photo. 
Clegg was posed with her hands to either side of her face — some users felt as though it looked like Clegg was pulling the skin on the sides of her eyes back, while others pointed out that it is a common makeup modeling pose. 
"[S]he is so sad and tacky trying so hard to be Asian. she commissioned another drawing of her, the kids, and the rat, and she made herself look full on East Asian again. I'm sorry you are 100% white babygirl but stop fetishizing and cosplaying another race you weirdo," commented one Redditor. 
"Pulling back your eyes like that isn't cute," wrote another user. 
"She's not pulling her eyes back- she's mimicking (badly) Japanese/Korean skincare model poses you usually see in Japanese ads," replied a Redditor. 
"This is a very normal pose for Japanese skincare models in Japan; however, Deavan is neither Japanese nor Korean nor does she live in East Asia, so she's just a sad, desperate wannabe," added another 90 Day Fiancé viewer.
'90 Day Fiance' fans suggest she 'Asian-washed' YouTube banner
Naturally, much of this discourse is subjective and depends upon context, but fans took similar umbrage with Deavan Clegg's YouTube video intro banner for her account, "FamilyVanny."
The banner can be found at the start of this video, entitled "Day In The Life (Downtown Salt Lake) Deavan's back Vlogging!" Notably, Drascilla's hair has been turned brown instead of its actual blonde. Others suggested she altered Drascilla's entire appearance for the illustration. 
Deavan Clegg has complained about her child being 'so white'
Deavan Clegg previously made dubious statements about Taeyang's appearance as well. During an interview on Big Mood. 
When a host brought up Taeyang's light complexion, Deavan Clegg agreed, and said that she felt as if she'd been cheated. 
"Dude I know, he's way white, like what the hell. I got screwed. Dude he's so white!" she said.
"Dude I know, I was like, I'm so excited, I'm looking at all these cute Korean babies. Then I get a blonde! I get a blonde Asian! No, it's good, he'll make me lots of money in the future," Clegg added.    
That is certainly a take, although perhaps not one that reflects very well upon Deavan Clegg herself, even in jest.