'90 Day Fiancé': Why Some Fans Are Mad At Syngin Colchester
Until very recently, most 90 Day Fiancé fans have been sympathetic fans of Syngin Colchester. The South African native fell for Tania Maduro, who lives in Connecticut. The two claim to be in love, but some fans weren't so sure, given how Tania Maduro treated Syngin Colchester during his 90-day visa in the U.S. Several of Maduro's choices left fans scratching their heads, wondering why Colchester would stick around. Now, with their season over and the couple still together, some fans are still confused. And with Syngin Colchester plugging something new on Instagram, a few fans aren't so happy.
Syngin Colchester plugs brother's exercise plan
90 Day Fiancé star Syngin Colchester seems to be leveraging his new fame in order to help his brother, Dylan Colchester. Dylan is a personal trainer who claims to approach health and fitness from a holistic perspective. 
In order to endorse his brother, Syngin Colchester is doing a "2-week challenge" and promoting a special deal Dylan Colchester is putting on for fans. In a recent Instagram post detailing how to join him and his brother on this challenge, Syngin Colchester wrote, "Tomorrow is the start of the change…I love good food and beer so its going to be hard but worthwhile hahah fingers crossed…Link in bio and join me let's do it together!!…summer time is around the corner."
Colchester posted another promotion that explained the challenge. It read, "What is the 2 week challenge? The 2 week challenge has been developed around my training methodology of primal movement. Through extensive experience and research, I have put my resources together to construct a comprehensive wellness programme." 
The message continues, "This programme has been designed in such a manner not to place unrealistic demands on participants, but rather an attainable programme to allow for better results."
Some '90 Day Fiancé' fans aren't pleased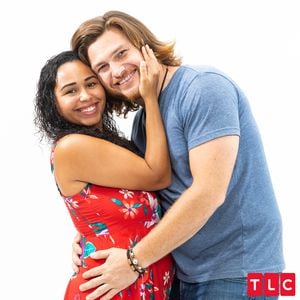 While Syngin Colchester is happily touting his brother's fitness regimen, not all fans seem to be happy that the 90 Day Fiancé star is trying to leverage his fame. 
One fan wrote, "So you want people to pay to join when you're not even guaranteeing that you can stay on the diet? Sounds like a scam to me. How about your share your successes along the way like some other 90 day people."
Another user added, "Oh wow what a grab for quick cash. You were my favorite but this seems like an attempt to make money without having a job."
Colchester's brother chimed in, commenting, "This program is not about clients, customers or members. It's about empowering people to take action towards a positive lifestyle. We are not running this promotion to gain clients for metric figures or to make a quick buck. It's about creating a community of like-minded individuals working together towards the same goal. Hoping to change some of the peoples pessimistic attitudes to optimistic."
Are Syngin Colchester and Tania Maduro returning?
It seems as if Syngin Colchester and Tania Maduro may be returning for another season of '90 Day Fiancé.' Soap Dirt reported that the two were spotted filming in Cape Town, South Africa. 
The two were spotted chatting together at a picnic table while a TLC crew filmed them. It seems likely that the now-married couple will appear on 90 Day Fiancé: Happily Ever After, though it could be another spinoff.