'90 Day Fiancé': Why Some Fans Predict Yara and Jovi Won't Make It
Jovi Dufren and Yara Zaya are new to the 90 Day Fiancé franchise. But just one episode into their new season, the couple already has fans speculating they won't make it.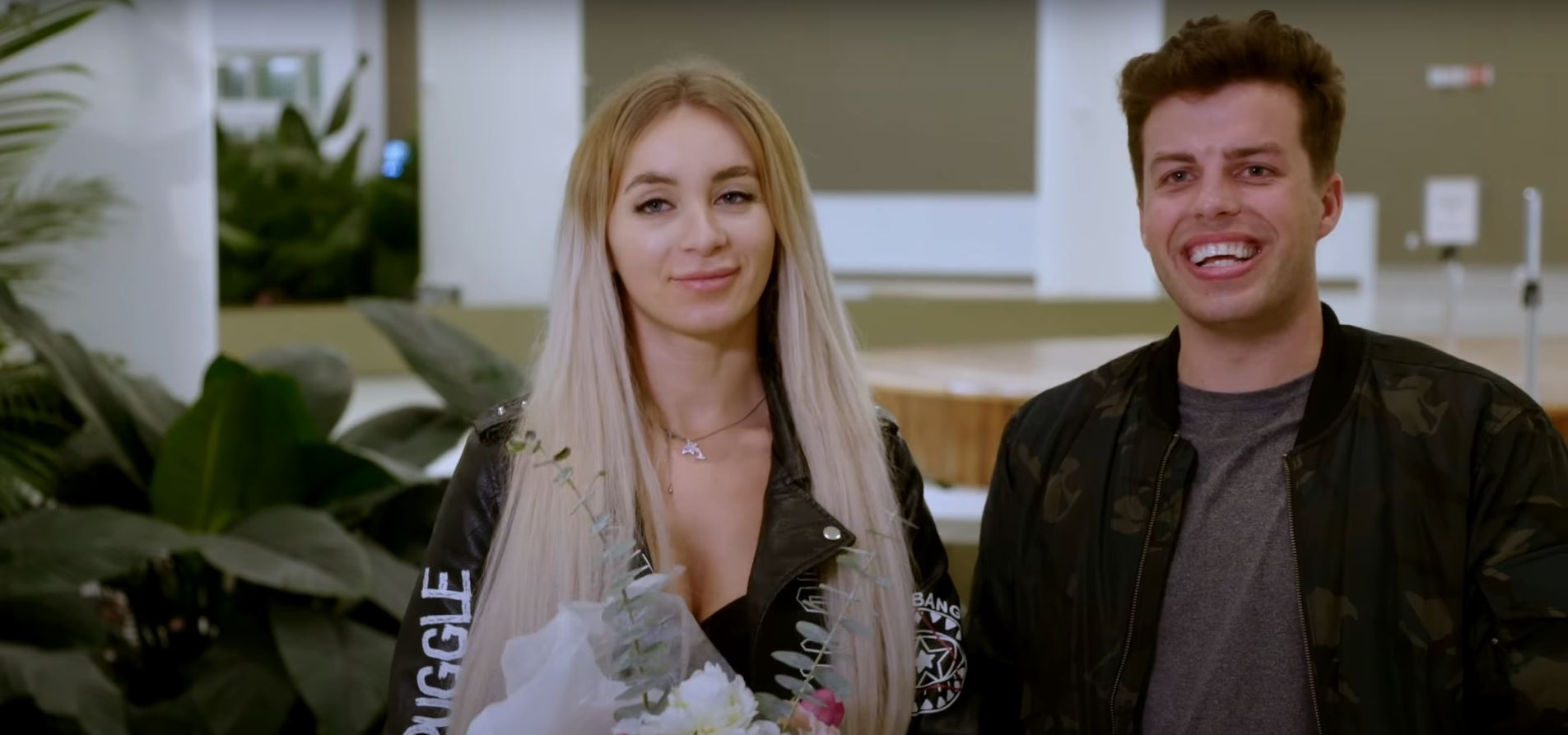 The '90 Day Fiancé' couple met through an app
On the season 8 premiere of 90 Day Fiancé, Jovi — a 29-year-old underwater robotics specialist from New Orleans —  revealed that he met 25-year-old Ukrainian-native Yara through a travel app while vacationing abroad. The two started talking and discovered that they had a lot of interests in common. 
"We like a lot of the same things," Jovi told cameras. "We both like beaches, we both like to scuba dive, we both like to travel."
On his next break from work, Jovi met up with Yara in Budapest. He admitted he met her with the intention of it being a two-day fling. 
"The first night was really awkward," Jovi said. "I didn't know what to say to her. She didn't know what to say to me. We come from two completely different cultures."
After a few drinks, the pair "hooked up," and their relationship took root. Jovi took Yara on multiple vacations and also visited her in Ukraine. 
Six months into their relationship, Yara got pregnant. Jovi proposed to her and applied for her K-1 visa. But before the visa came through, the couple suffered a tragic miscarriage. 
In the episode, Yara arrived in New Orleans and said she was exhausted after being on the 30-hour flight Jovi put her on to save money. And when Jovi suggested they go out on the town, Yara seemed quite annoyed. 
Jovi's friends aren't confident this relationship will work
As seen on 90 Day Fiancé, Jovi's best friend Kline, and his girlfriend, Sara, revealed what little faith they had in his relationship with Yara. The couple pointed out how unusual the situation was. And they also expressed their lack of confidence in Jovi. 
"I never saw him settling down so it's kind of crazy to think that a girl is coming all the way from the Ukraine to be with Jovi, I mean Jovi out of all people," Sara told producers. "Jovi, I don't think he's prepared mentally for the big change that he's gonna encounter."
"You know marriage is life-changing, and I don't think he's at the point in his life where he's ready to settle down," she continued. "I think he's still in that livelihood of, 'Hey, I'm off of work, let me go party.' 
Kline and Sara also noted that Jovi has "stripper friends" who know him on a first-name basis. "We're eager to see how it plays out within the 90 days, but in my honest opinion, I don't think
it's gonna work out," Sara confessed.
"Yeah, I don't either," added Kline. "I'm very worried, and I think that it's all gonna spiral down from here."
Why some '90 Day Fiancé' fans think Yara and Jovi's relationship is doomed
After hearing testimony from Jovi's best friends, and seeing Yara and Jovi's awkward reunion at the airport, some 90 Day Fiancé fans speculated the two wouldn't make it.
"He was a fling, and when he started taking her on trips she saw the lifestyle she wanted," one Reddit user suggested. "And he got what he wanted hot arm candy. They will implode. It is sad about the miscarriage without a doubt, that tragedy brought them closer in the moment but I don't think they can sustain it."
One fan pointed out how Yara told a producer that the one thing she loved about Jovi was his body. "When she can't say what she loves about him, other than he "used to" have a good body, you know it is bad," the Redditor wrote. "Hell, even in my worst relationships, I could answer with something less superficial than that reply."
But other fans were more hopeful, and they anticipated seeing the two work out their differences. Either way, viewers will get to see how things panned out for Yara and Jovi as this season continues.