'90 Day Fiancé': Why Was Brittany Banks' Ex-Husband Deported?
90 Day Fiancé couple Brittany Banks and Yazan premiered on the newest season of Happily Ever After. The two seem to be polar opposites — Yazan comes from a conservative upbringing in Jordan, and Banks enjoys rapping and twerking, and allegedly runs an OnlyFans. To some viewers, the red flags seem numerous. However, they may be interested to know that Yazan isn't Banks' first marriage to non-U.S. citizen. In fact, her first husband was deported.
A series of run-ins with the law 
Brittany Banks married her first husband when she was 22 years old. The two dates for several years before deciding to tie the knot.  
Banks told 90 Day Fiancé producers, "My ex-husband was living in the United States his entire life. He came over from Haiti when he was three years old. I met him when I was 17 and we were in the same group of friends. We hung out all the time. He seemed like a really cool guy, and one day he asked me to be his girlfriend. After about three or four years of dating, we decided that it was time for us to get married. From our date of marriage, we were only together three or four months before he was deported."
Banks' ex-husband has a pretty checkered past when it comes to run-ins with the law. According to Starcasm, he was arrested several times for a variety of minor infractions, including driving without a license and possession of marijuana. 
Banks' ex stepped things up in a bad way in 2014 when he was pulled over for speeding and found to be in possession of Xanax, a controlled substance. Three months after that, he crashed his car into another driver and fled. 
Police later caught up with him, and found two ziploc bags containing a variety of controlled substances, including meth. 
Brittany Banks' first husband was deported 
Brittany Banks' ex-husbands various arrests eventually brought his immigration status to the attention of ICE.
In 2014, while on probation, the 90 Day Fiancé star's husband was detained by ICE and informed that deportation proceedings were underway. Banks' ex-husband was deported when it was discovered that he wasn't a legal citizen. He and Banks' both claimed to have no knowledge of his citizenship status. 
Court documents reiterate the claim, explaining, "Defendant did not know that he entered the country using his brother's passport until his father recently told his girlfriend, Brittany *****, that fact after the deportation proceedings began."
The '90 Day Fiancé' star lied about her ongoing divorce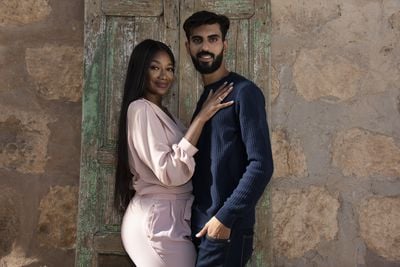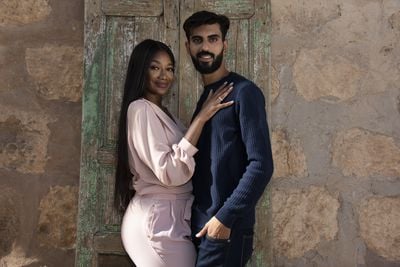 It seems that Brittany Banks felt some trepidation over telling Yazan and his family about her current ongoing divorce on 90 Day Fiancé. Instead, she kept it mum and claimed she was fully divorced already.
During a chat with PeopleTV, Banks revealed why she decided to keep her marital status a secret from Yazan and his family. She said, "When I went the first time to spend time to get to know him, they were asking probing questions about — you know — my life and stuff which I thought was normal. You probably would experience that in any relationship if you go visit the parents or whatever."
She added, "I didn't realize the reason they were probing all these questions was because they wanted to kind of push the marriage thing. So when I said to them, 'Yeah, I'm done with my ex; he's my ex-husband.' I wasn't realizing at that time they were trying to calculate a marriage."