'90 Day Fiancé': Why Was Colt's First Meeting With Jess' Friends Such a Disaster—And What Is He Lying About?
Colt Johnson and Larissa Dos Santos Lima had a brief, ill-fated marriage and an acrimonious divorce not long after getting hitched on TLC's 90 Day Fiancé.
Now, Larissa and Colt are moving on from each other on the fifth season of 90 Day Fiancé: Happily Ever After. Larissa began her on-again, off-again relationship with Eric Nichols, while Colt headed out for a secret weekend getaway in Chicago with Jess Caroline, a Brazilian au pair.
In the second episode of 90 Day Fiancé: Happily Ever After, Colt and Jess argued over Colt's refusal to tell his overinvolved mom, Debbie Johnson, about their relationship. And when Jess invited Colt to meet up with her friends for the first time, things didn't exactly go smoothly.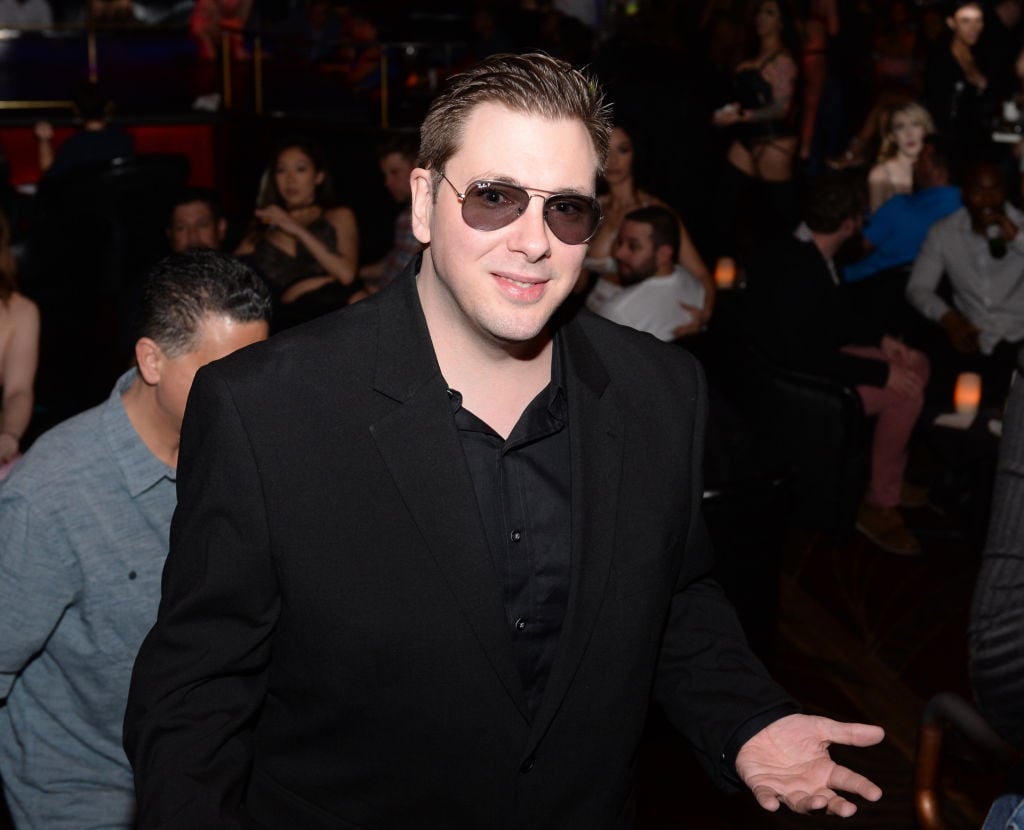 The '90 Day Fiancé' star worried about getting into another toxic relationship
On his last night with Jess during their Chicago rendezvous, Colt headed out for drinks with his new girlfriend's friends—all of whom were also Brazilian au pairs. Jess' friends immediately began grilling Colt about his past, including his marriage to Larissa.
When Jess complained that Colt wouldn't tell his mother about her because she was Brazilian, the 90 Day Fiancé star defended himself, saying: "To be fair, my ex-wife was Brazilian. I'm recently divorced, and that didn't end well."
When one of Jess' friends asked why his marriage to Larissa fell apart, Colt said vaguely, "She and I would fight a lot."
"Do you think you can have those problems with Jess?" one friend asked pointedly.
The 90 Day Fiancé star didn't sound too sure of himself as he replied, "I hope not. I mean, So far, so good." To TLC producers, Colt admitted that he was worried about jumping into another relationship, given how badly his last one had ended.
Colt revealed he was lying about his friendship with another woman
Switching to her native language, Jess began to complain to her friends about Colt's secret friendship with another woman. "He says he won't hurt me," she said conspiratorially, "but there's a woman that calls him all the time. He says she's a friend from the gym."
Revealing that the mystery woman's name was "Vanessa," Jess told her friends that Colt insisted she was "just a friend." But Jess wasn't satisfying. "Why is she calling my boyfriend?" she asked, clearly annoyed.
Colt admitted that he did frequently talked to Vanessa, but he insisted that they'd never had a romantic relationship.
"I've been friends with Vanessa since I was going through my divorce with Larissa," the 90 Day Fiancé: Happily Ever After star explained in an interview with TLC producers. "We started talking online about my troubled marriage, and she was there to help me through it. Jess has never met Vanessa, but I think she thinks I'm having an affair with her."
While Colt had promised his new girlfriend he wouldn't stay in contact with Vanessa, he wasn't ready to do so just yet—so he admitted he'd lied to Jess. "I told her that I wouldn't talk to Vanessa anymore, but I'm not going to stop talking to Vanessa yet," the 90 Day Fiancé star confessed. "It feels wrong to lie to Jess, but I feel like I have to in order to not destroy our relationship."
Jess' friends accused Colt of being 'controlling'
If Colt's friendship with another woman and refusal to tell his mom about Jess didn't please his new girlfriend's friends, what he did next on their last night out didn't exactly endear him to them any further. Jess asked her new man to head out to a party with her and her friends. After all, she reminded him, it was Saturday night.
But Colt wasn't feeling it. "Honestly, I'm a little tired," the 34-year-old Las Vegas software engineer told Jess. "I kind of just want to go back to the hotel." Jess told Colt he was "boring" and "old" in response.
"In my mind, my last night with Jess would have been having drinks somewhere quiet, going back to the hotel, and just having sex," Colt told 90 Day Fiancé producers. "Not out with her friends. She can do that any night of the week."
When Colt insisted that Jess go back to the hotel room with him instead of out with her friends, they started to call him out on his "controlling" behavior. "She need to go with you, follow you?" one of her friends challenged him.
"Are you control[ling] her?" another friend wanted to know.
"I think men can't control girls, so I don't approve of it," the same friend told producers.
Ultimately, a visibly upset Jess decided to head back to the hotel with Colt. But she clearly wasn't happy about it—and Jess and Colt got in yet another fight about their respective pasts on the way home, putting the future of their relationship very much in question.