'90 Day Fiancé': Ximena Shocks Fans with the Real Way She Met Mike
90 Day Fiancé: Before the 90 Days star, Ximena Morales revealed the truth of how she met Mike Berk. Ximena's story is much different than the one that Mike told audiences.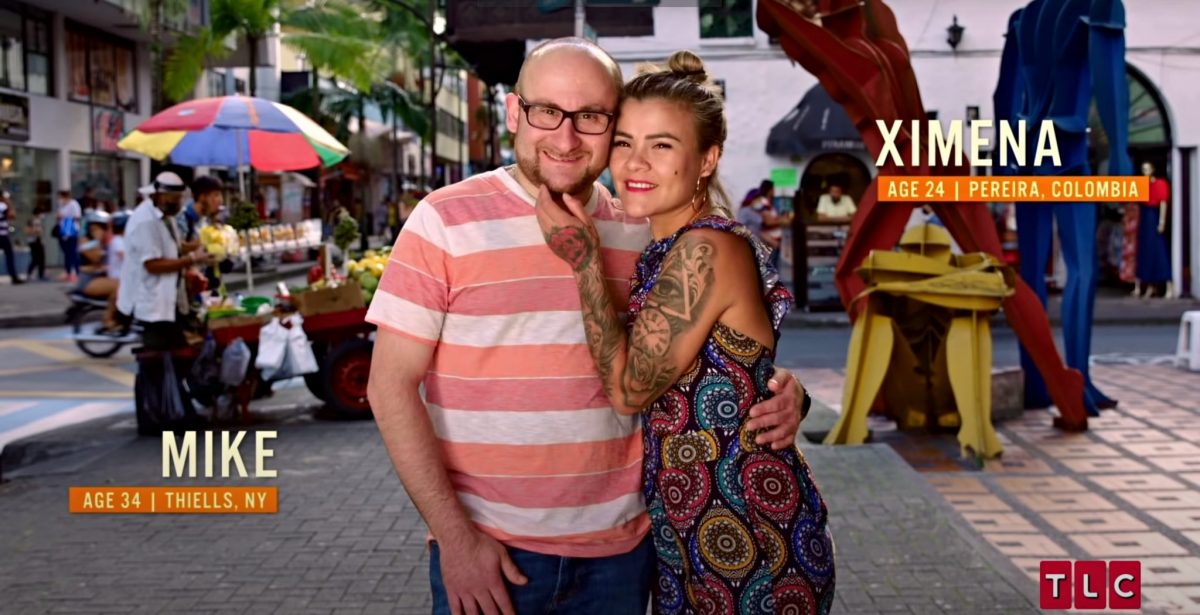 Mike says he met Ximena on a dating site
In the first episode of 90 Day Fiancé: Before the 90 Days Season 5, Mike revealed how he met his then-girlfriend, Ximena. He revealed, "So since I went 34 years without finding a woman in my local area, I just decide to change my location in a dating application and just switched it over to Colombia."
That's what the 34-year-old volunteer firefighter claimed he met his then-24-year-old girlfriend, Ximena. He said, "When I first got the notification that Ximena swiped right, I was just like, 'Wow, is this really happening?' I had to pinch myself."
Ximena claims she met Mike on a webcam site
On March 8, Ximena posted a series of Instagram Stories revealing a very different version of how she met Mike. The 90 Day Fiancé star wrote in Spanish on her Story and a fan translated it. Check out the screenshots of Ximena's story and the fan's translation below (via @90dayfiancejunky).
According to the translation, Ximena implied that she was working as a cam girl. She said in her story, translated to English, "I don't give a f— that people now know the truth of how we met. I met Mike on a webcam and I accepted the money but it disgusted me to see him naked."
Are Mike and Ximena still together?
There have been many clues that suggest that Mike and Ximena's relationship is over. In February, Ximena had posted and swiftly deleted her TikTok she made about her alleged new boyfriend.
Then, Mike was spotted filming more 90 Day Fiancé content, with his friend, Nelcy. Fans speculated that he could be filming for 90 Day: The Single Life. However, there's no telling which of the spinoffs he could be filming for.
On top of all of that information, in February, Ximena had her "Mike" tattoo covered up. So it's almost certain that it's over between these two.
RELATED: '90 Day Fiancé: Before the 90 Days' Spoilers: Are Ella and Johnny Still Together in 2022?