'90 Day Fiancé': Yara Blasts Jovi and His Mom for Stereotyping Ukrainian Women
Yara Zaya is standing up for her country. In a sneak peek for the upcoming episode of 90 Day Fiancé, her fiance, Jovi Dufren, and his mom, Gwen, insinuate that Ukrainian women have ulterior motives. But true to her no-nonsense nature, Yara fiercely shuts them down.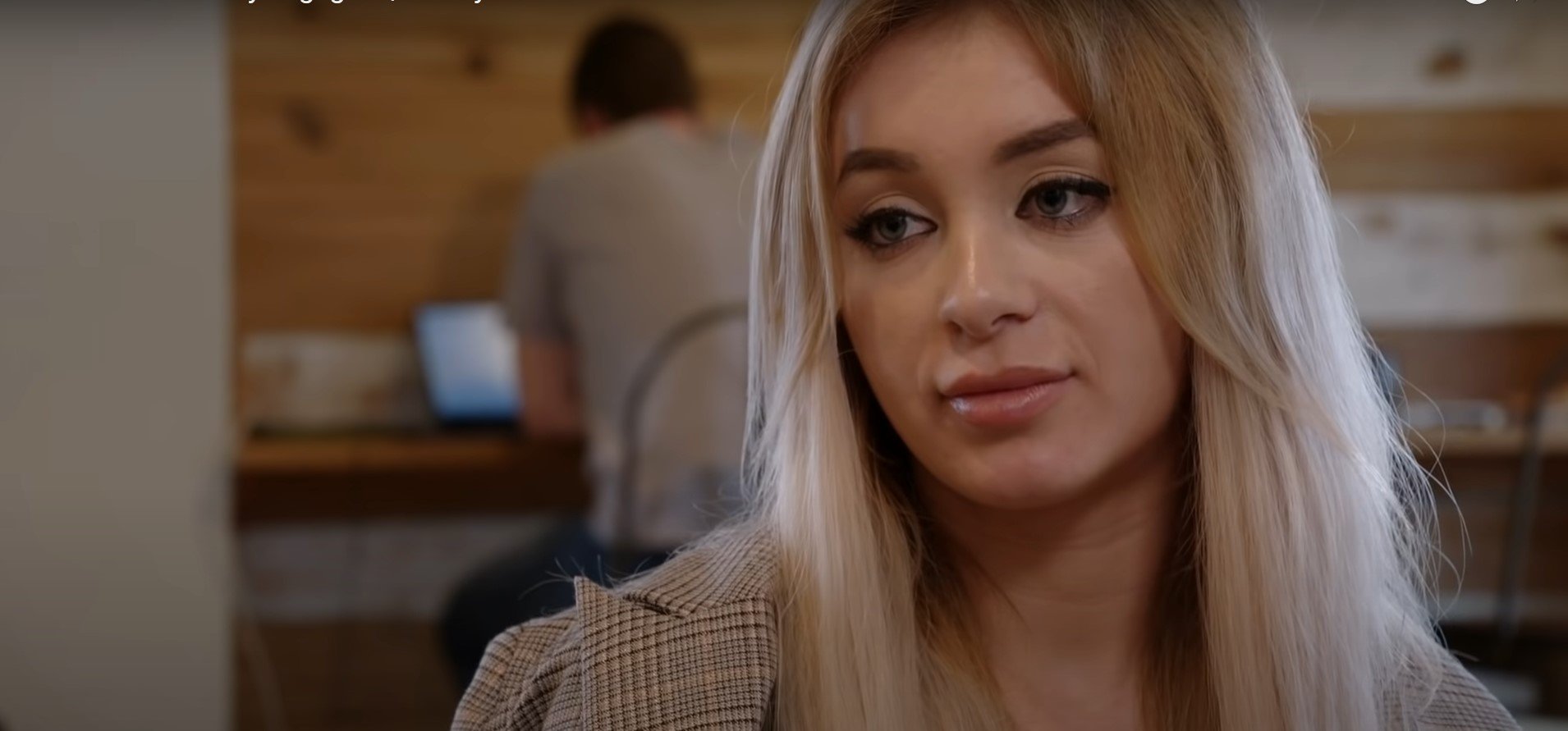 The '90 Day Fiancé' stars met through an app
Jovi, a 29-year-old underwater robotics technician from New Orleans, met Yara, a Ukraine native, through a travel app while on vacation. In the season 8 premiere of 90 Day Fiancé, he revealed that the first connected over their common interests. And after chatting for a while, they decided to meet up.
"We like a lot of the same things," Jovi said in a confessional. "We both like beaches, we both like to scuba dive, we both like to travel."
Jovi and Yara initially met up in Budapest. They eventually hit it off and started a long-distance relationship. Whenever Jovi got a break from work, he either vacationed with Yara or visited her in Ukraine. After dating for quite a few months, Jovi proposed and applied for Yara to come to the United States on a K-1 Visa.
RELATED: '90 Day Fiancé': Jovi Thinks Yara Is Lying About Her Pregnancy
Yara wasn't impressed with America when she first arrived
Earlier this season, on 90 Day Fiancé, Yara shared some of her negative opinions about New Orleans. On her first visit to the city's famed Bourbon Street, she admitted the city was not as nice as she expected.
"New Orleans, I was thinking it will be different because they have so many people here," Yara said in a confessional. "But, oh my goodness, Bourbon Street, I don't even know how people go there. For my European mentality, it's just too much. It just smells like pee and throwing up. It's so terrible."
RELATED: '90 Day Fiancé': Yara Reveals How She Felt About Getting Pregnant
After sharing her disappointment with New Orleans, Yara told Jovi America wasn't what she expected. "I think America will be…I may not think that America is sweet dreams or something like that, but like, Ukraine looks better," she told Jovi. "I mean, it's like more poor, but it does look better."
On '90 Day Fiancé,' Yara blasts Jovi and his mom
In a preview of the upcoming episode of 90 Day Fiancé, a pregnant Yara and Jovi visit his mom and dad. When Gwen asks how Yara feels about being in America, Jovi chimes in and suggests all Ukrainian women "dream" of coming to the United States.
"I think a lot of Ukrainian women are just trying to get a guy to get them to America," Gwen adds. "Am I right?"
But Yara is not having any of it. Along with defending herself and her country, she slams Gwen and Jovi for promoting the stereotype.
"I don't like that so much hearing because it's about my country," Yara snaps. "It's kind of same stereotypes like many people think that Americans are so stupid."
Gwen and Jovi remain silent. And later, when Jovi's dad asks about her future in America, Yara suggests she'd rather live in Budapest. But Jovi looks shocked at the revelation. It will be interesting to see how the rest of their discussion plays out. New episodes of 90 Day Fiancé air Sundays on TLC.