'90 Day Fiancé': Yara Calls Out Jovi's Drinking and Partying on Season 8
90 Day Fiancé will return for what looks to be a very eventful season 8 on Sun., Dec. 6 at 8 p.m. EST on TLC. Seven couples – including four new pairs and three sets of familiar faces – will pursue their international love stories via the K-1 visa, which gives them just 90 days to get married in the U.S.
A new trailer for 90 Day Fiancé season 8 introduced Yara, a 25-year-old from Ukraine, and Jovi, 29, from New Orleans, LA. The tumultuous couple seemed to struggle when Yara moved to the U.S. to marry her husband-to-be, especially because Jovi didn't appear to be quite ready to give up his partying bachelor ways just yet.
Who are Yara and Jovi?
Like many 90 Day Fiancé couples, Yara and Jovi met on a dating app while Jovi was traveling through Europe on his own. They had an immediate attraction and instantly hit it off.
Jovi and Yara's chemistry quickly turned Jovi's solo trip into a romantic couple's vacation. Just a few months later, Yara found out she was pregnant. After applying for the K-1 visa and deciding to tie the knot, the couple got sad news: Yara had miscarried unexpectedly.
Surprisingly, the tragic incident only deepened the bond between the soon-to-be-married couple. But troubles began to brew when Yara moved to the U.S. and found out that Jovi wasn't entirely ready to settle down into married life and commitment.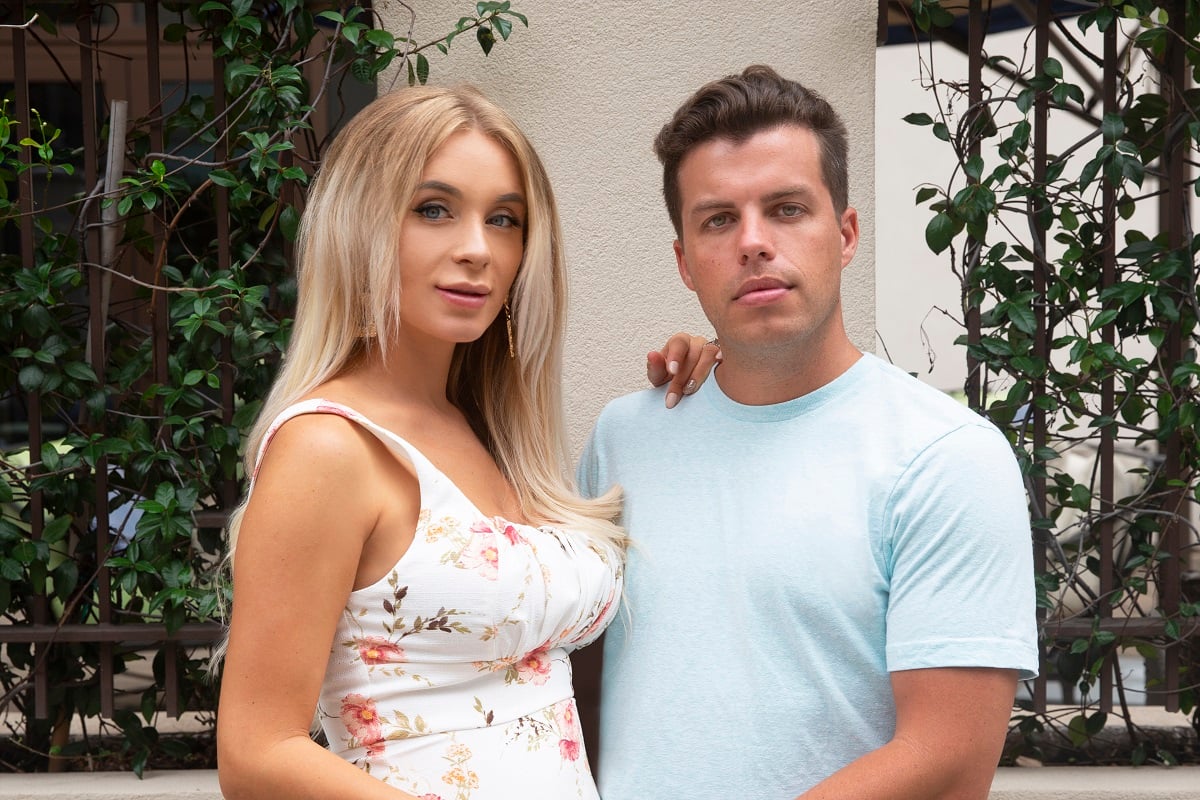 RELATED: '90 Day Fiancé': Which '90 Day Fiancé' Cast Members Have the Most Instagram Followers?
Yara worried about Jovi's drinking in the '90 Day Fiancé' trailer
In the 90 Day Fiancé season 8 trailer, Yara seemed nothing short of horrified by Jovi's tendency to go out on the town and indulge in more than just a few drinks.
One of Yara's friends wondered aloud if Jovi was "really ready to settle down," especially because he was "always out and drinking."
Troubles were afoot as early as the couple's first meeting at the airport. Instead of greeting his future bride by sweeping her off her feet, Jovi had a drink in hand.
"You're f*cking drinking whiskey already. 8:50 in the morning?!" Yara snapped. "You're an alcoholic."
"Shut up," Jovi snapped back gruffly.
The Ukrainian beauty told TLC producers her future husband needed to step it up and take responsibility for his actions. "He needs to understand, I [gave] up everything I have to be here," Yara said tearfully in the preview.
RELATED: '90 Day Fiancé': Follow These 50+ '90 Day Fiancé' Stars On Their Personal YouTube Channels
The couple seemed to be on the brink of a breakup not long before their wedding
The problems between Jovi and Yara only seemed to escalate as they got closer to the wedding. Even Jovi's family members and friends appeared worried that he wasn't ready to be tied down in a steady relationship.
"Married man, brother," a friend told him at a party, as Yara looked on disapprovingly.
"Not yet!" Jovi laughed in response.
The engaged couple appeared to reach a breaking point when Yara confronted Jovi about his drunken antics.
"I deserve somebody better," she exclaimed. And when Jovi threatened to "walk away," his fiancée just dared him to do it.
"You f*cking walk away. I'm just done with you," she sobbed. In response, Jovi simply left her behind as she continued to cry.

Whatever happens between Yara and Jovi, it seems there will be plenty of drama for viewers to sink their teeth into on the upcoming season of 90 Day Fiancé.