'90 Day Fiancé': Yara Says Jovi Is Making Her Look Like a 'Psycho Mama'
Yara Zaya and Jovi Dufren are navigating life as new parents on this season of 90 Day Fiancé: Happily Ever After?. Yara is focused on giving their daughter, Mylah, all the time and comfort she needs. But she thinks Jovi is making her look like a "psycho mama" for no reason.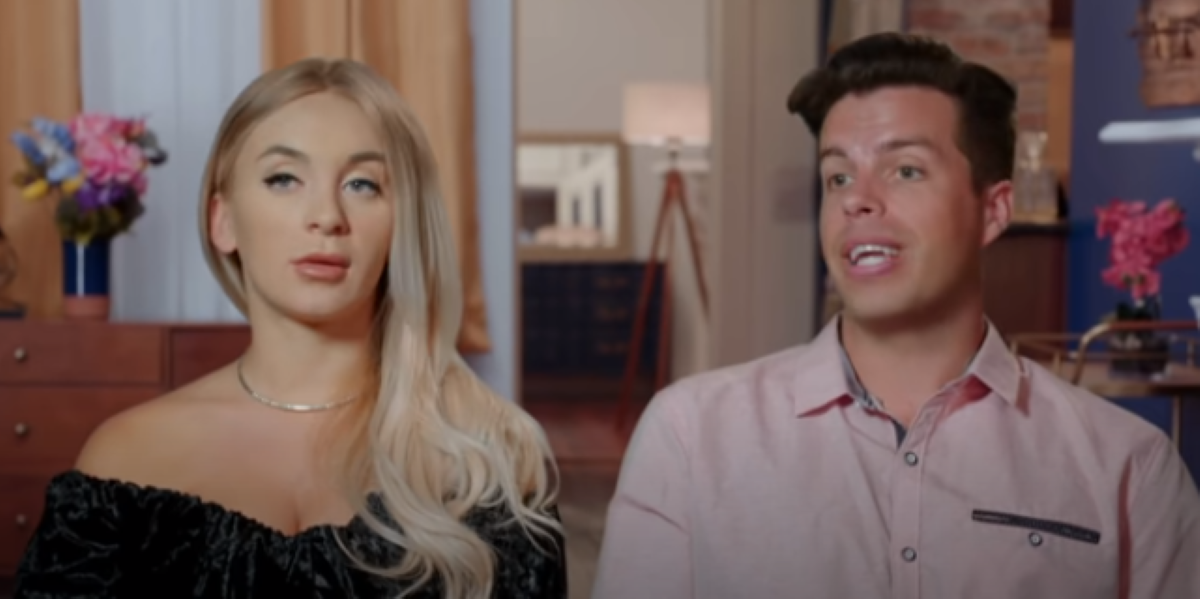 '90 Day Fiancé: Happily Ever After?' reveals Jovi has been away from Yara and Mylah for months 
Jovi and Yara first appeared on season 8 of 90 Day Fiancé. The couple has had their fair share of ups and downs. But they managed to work through some of their initial issues before tying the knot. 
Yara and Jovie learned about their pregnancy toward the end of the season. And this new season of 90 Day Fiancé: Happily Ever After? follows the couple's journey as newlyweds and new parents. 
In early episodes, viewers learned that Jovi was away from Yara for a few months after having the baby. His job as an underwater robotics specialist takes him around the world for weeks or months at a time. So by the time he returned from his latest work tour, Yara had already set up her own routine and lifestyle with Mylah. 
Yara says Jovi makes her look like a 'psycho mama' on '90 Day Fiancé: Happily Ever After?'
When Jovi returned to New Orleans, he discovered that Yara had moved Mylah into their bed. And in the latest episode of 90 Day Fiancé: Happily Ever After?, he asks Yara why she doesn't let the baby sleep in her own space. 
But Yara explains that with Jovi away for so long, it's been exhausting taking care of their baby alone. And so, to make things easier for her at night, she moved Mylah into her bed. 
"I don't know why Jovi [is] always trying to make me look like a psycho mama," Yara told producers. "The point is it's so hard for me by myself to run five times per night or sometimes even more to her crib."
Jovi wishes Yara was more fun
As seen on season 8 of  90 Day Fiancé,  Yara and Jovi met through a travel app and started dating long-distance. Early in their relationship, the two partied and vacationed together a lot. And now, Jovi thinks that the "fun" version of Yara is gone. 
"Before, when we were dating, Yara was a lot more fun, and she used to stay up all night," the reality star said. "Yara would like to stay out till four or five in the morning. I'd be begging her, 'Like, hey, can we please go home?' So, Yara is completely different."
"I wasn't expecting as soon as I get married, um, we're having a baby right after, you know?" he added, as the two shopped for baby cribs. "These are two things that you should try to separate a little bit more in your life, and for us, it just all happened at once. And I think it's important for us to keep the fire going in our relationship."
But Yara isn't having it. When Jovi calls her out for being a "crazy mom" who can't "leave" her baby, she snaps back and tells him this is what parenting, especially when left alone, looks like. 
"You know what, maybe I'm not fun, but it's not fun to breastfeed every single two hours," Yara says. "Maybe it's not fun to carry a baby about ourselves and all of that stuff. Maybe it's not fun too when I'm by myself."