'90 Day Fiancé': Yazan Abo Horira Says He 'Doesn't Respect' Brittany Banks After Explosive Airport Fight
90 Day Fiancé star Brittany Banks, a 26-year-old aspiring rapper, model, and social media influencer from Palm Beach, Florida, seemed like an unlikely match for Yazan Abo Horira from the very beginning. Yazan, a 24-year-old traditional Muslim and the oldest of several siblings, seemed far more straight-laced, religious, and conservative than his American fiancée.
On a recent episode of the second season of TLC's 90 Day Fiancé: The Other Way, Brittany's arrival in Yazan's home country of Jordan didn't go as the head-over-heels couple had planned. After Brittany hugged one of the TLC crew members in greeting and revealed a bottle of tequila she'd purchased at the airport, Yazan flew into a public rage. Her fiancé's outburst left Brittany feeling unsure about their marriage.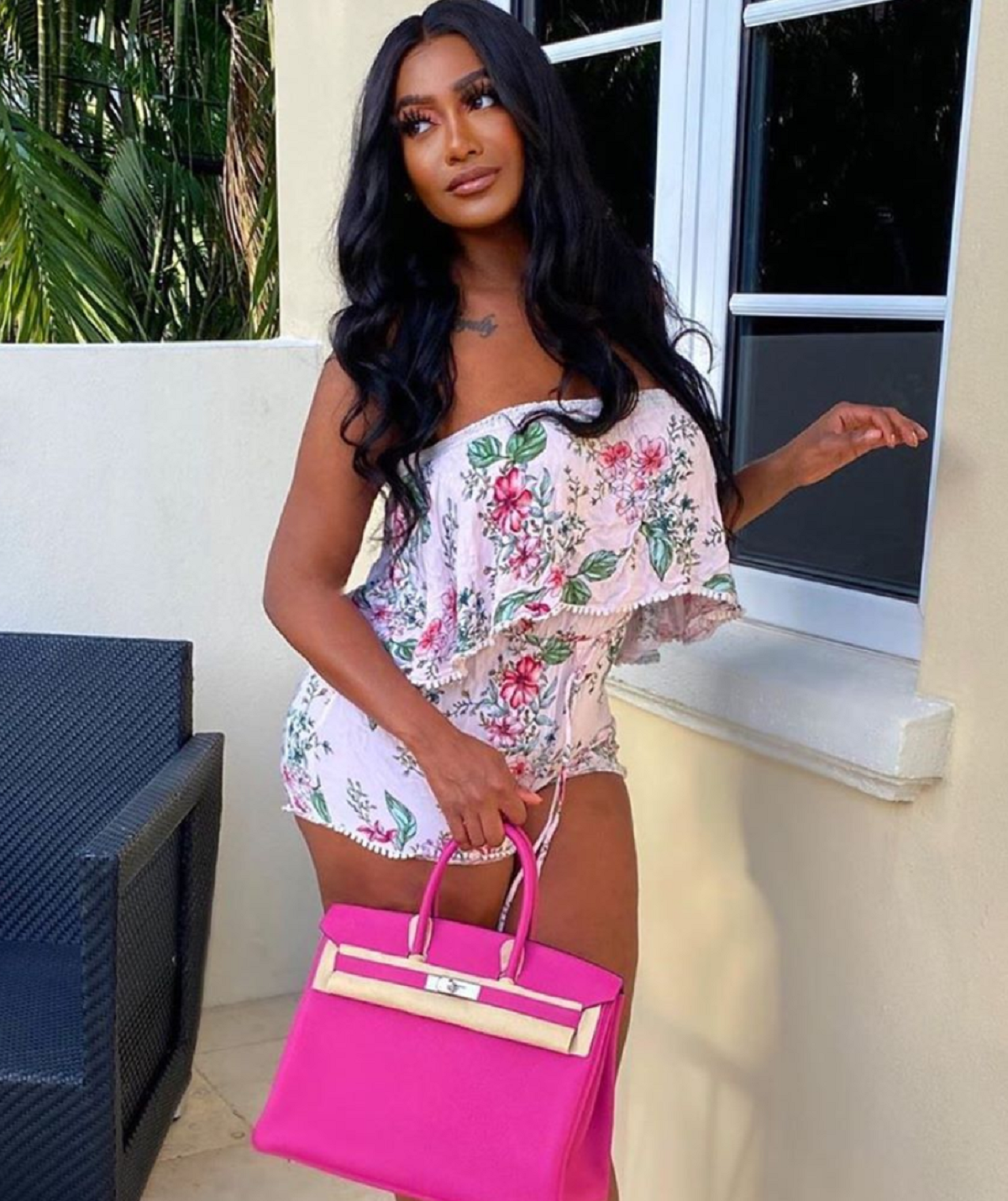 Brittany said Yazan 'acted a fool' at the airport
Brittany had no time for Yazan's behavior, which included public cursing and screaming. She admitted to being embarrassed and shocked by his public outburst.
"I just arrived in Amman, and me and Yazan are in a big fight because I hugged the production crew and then I pulled out a bottle of tequila," the 90 Day Fiancé: The Other Way star told TLC producers. "He stormed off and acted a fool. To see him act like this now, it's really concerning, but I'm not gonna entertain it."
But Yazan told 90 Day Fiancé producers that he felt disrespected by his fiancée's behavior. He felt she was "fooling" him and purposely ignoring his cultural and religious norms.
"Because this behavior is forbidden in our religion, I'm very upset about Brittany's behavior," Yazan said. "It's like she's saying, 'I don't care about your customs and traditions.'"
Yazan told Brittany he didn't respect her
Still, after Yazan calmed down a bit, he admitted that he didn't want their relationship to end. He drove her to her nearby hotel and began to explain why her actions had upset him so much.
"I love Brittany, and I want our relationship to work," the 90 Day Fiancé: The Other Way star said. "I'm going to drop her off at her hotel tonight, and I hope that we will calm down."
"Look, Brittany," Yazan told his future wife in the car. "I want you to respect me."
Clearly shaken by Yazan's sudden burst of anger, Brittany wasn't about to back down. "I do respect you," she insisted. "You don't respect me."
Yazan retorted, "I don't respect you because, Brittany, don't doing anything. It's wrong here," seeming to imply that she hadn't earned his respect with her flouting of his cultural expectations.
Brittany began to break down as she compared Yazan to her ex, with whom she says she was in a "toxic" relationship. "You act like my ex. You're so controlling," the 90 Day Fiancé star complained. She added that she felt she had to respect Yazan's culture—despite the fact that alcohol and public physical touch weren't illegal or taboo in Jordan, just not accepted in his faith—while he didn't respect hers or accept their differences.
Yazan, meanwhile, seemed to feel the same way. "What happened at the airport, it really bothers me and doesn't make me feel comfortable," he told 90 Day Fiancé producers. "She knows that physical touch is wrong, that drinking alcohol is wrong."
Yazan and Brittany's fight escalated further as they drove to the airport, and it was clear they couldn't see eye to eye on the issue.
When Yazan told Brittany not to talk, she exploded, "Shut the f*** up. You act like I was born here and I'm Muslim. Like I know what you're expecting of me."
"Enough, enough, enough, enough, enough!" Yazan began to scream, waving his hand in front of Brittany's face as if to stop her from talking.
"Get that f***ing hand out of my face!" Brittany yelled in response. "I'm American. I have my own culture. Just like when you're with your people, you do what your people do."
The '90 Day Fiancé' star admitted that the fight made her have 'second thoughts' about marrying Yazan
Brittany's fiancé seemed to have a change of heart when she went silent and began to cry. Yazan reached out to her and appeared to soften, asking her why she was crying.
"I'm here by myself," Brittany choked out through her tears. "I don't have anybody here. I changed so much of my life for you, and it's never enough. I can't even be myself. I can't do anything."
Once she was back in her hotel room—and had enjoyed a little of the tequila Yazan had been so unhappy about—Brittany admitted she was having "second thoughts" about her relationship.
The 90 Day Fiancé star said that Yazan's behavior when she arrived was different from anything she'd ever seen from him. And she didn't want to repeat her past mistakes with men.
"I just don't believe that Yazan is acting like this," Brittany told producers sadly. "I thought I had an idea of who he was. He was very affectionate. He never yelled at me. He was never controlling."
Unfortunately, Brittany was also harboring a secret: She was still legally married to her ex, from whom she'd been separated for quite some time. The 90 Day Fiancé star had been waiting for the right moment to come clean to Yazan, but his behavior that night over alcohol and a single hug made her wonder if she should tell him at all.