'90 Day Fiancé': YouTubers Have Started Reviewing '90 Day Fiancé' Stars' OnlyFans Accounts
Many '90 Day Fiancé' cast members have launched OnlyFans accounts to build on their reality TV platforms. Here's what YouTubers have to say about the cast members' content.
Many 90 Day Fiancé stars have found lucrative ways to build on their platforms after their time on TLC has ended—or even in between seasons. Several TLC cast members, for example, have launched OnlyFans accounts, where they often post NSFW (or at least PG-13) content for their followers.
Several reality TV YouTubers have recently started reviewing TLC stars' OnlyFans accounts for curious 90 Day Fiancé fans. Here's what YouTubers have to say about the OnlyFans content shared by Corey Rathgeber, Anfisa Nava, Stephanie Matto, Evelin Villegas, and Eric Nichols.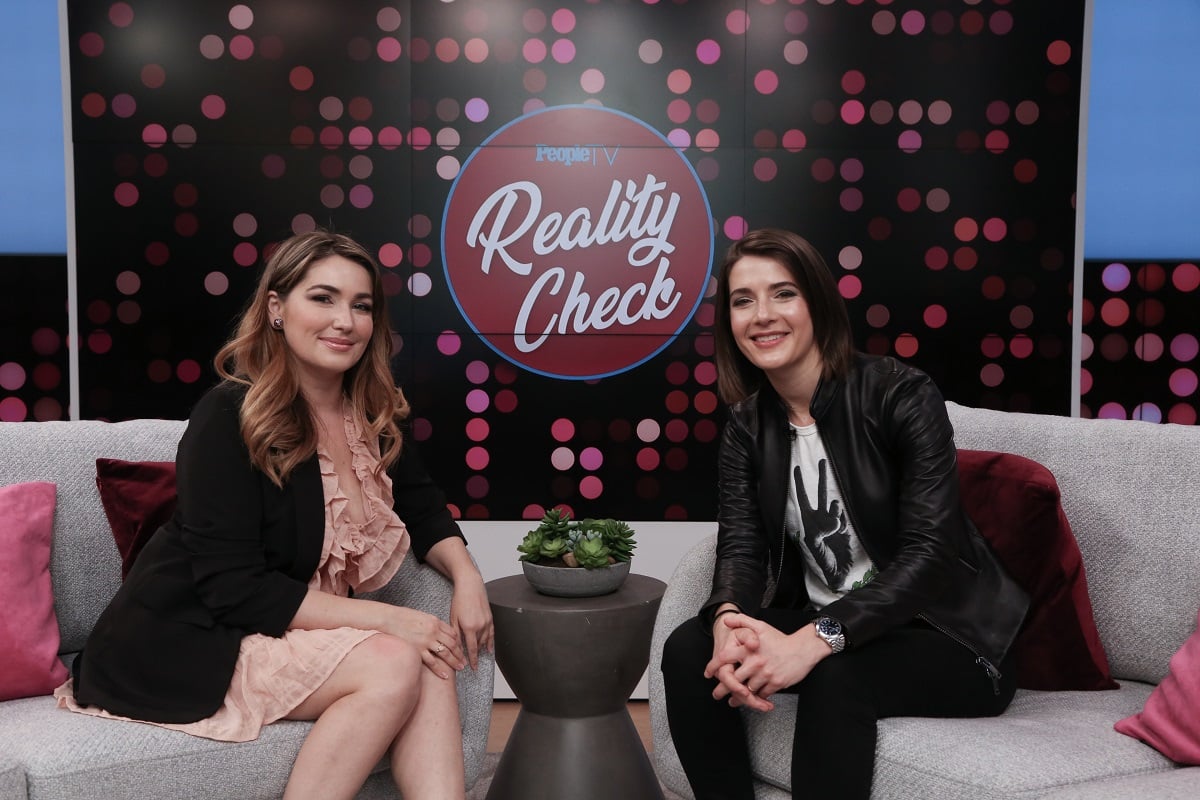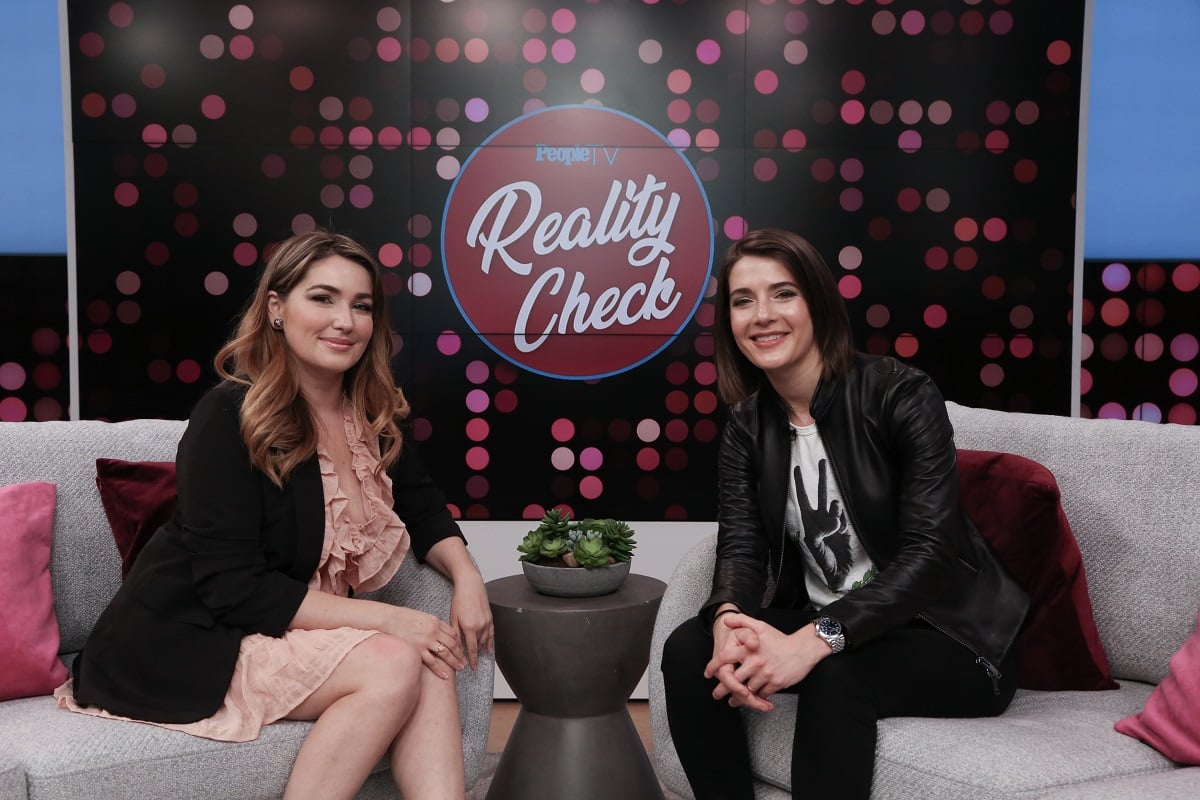 Anfisa Nava
YouTuber "Yourwetsock," who often reviews 90 Day Fiancé stars' OnlyFans content and Cameos, wasn't particularly impressed by Anfisa's NSFW content.
He first pointed out that Anfisa's subscription price ($25 a month) was a little high. In terms of her content, the YouTuber also mentioned the fact that Jorge Nava's ex-wife—now a bikini bodybuilding competitor, personal trainer, and fitness coach—often shares revealing pictures and videos on Instagram. The workout-related content on her OnlyFans, he claimed, wasn't much more risqué than that.
"It's just her in kind of revealing clothing working out," Yourwetsock said in his review video. "There's nothing on the OnlyFans to justify $25, because she shows the same stuff on Instagram for free."
Stephanie Matto
Stephanie became much more widely known on 90 Day Fiancé: Before the 90 Days. But the 29-year-old from Yonkers, NY, was a YouTuber and OnlyFans content creator long before that.
One YouTuber, Annie, who goes by "d3s3rtqu33n," took a look at some of the content that first earned Stephanie a following. The YouTuber noted that Stephanie posted everything from twerking videos and lingerie snapshots to full nudes.
She added that Stephanie seemed to pay a lot of attention to her fans. "She seems like a genuine person. She seems like she loves her YouTube and OnlyFans fans," Annie said.
Yourwetsock also reviewed Stephanie's content. He, too, thought Stephanie's content was showed "a lot more than other YouTubers with OnlyFans." Overall, he rated the account a "solid 7 out of 10."
Corey Rathgeber and Evelin Villegas
A YouTuber by the name of "High Functioning Millennial" reviewed Corey and Evelin's OnlyFans content. Evelin and Corey are a 90 Day Fiancé couple based in Evelin's home country of Ecuador, and they have both taken to OnlyFans to share a little more of themselves outside of TLC.
The reviewer noted that $14.99 per month—Evelin's subscription price—"seemed a little steep," but she did post more often than many of her fellow cast members. Her content included a lot of "peekaboo poses," including one snapshot in a revealing schoolgirl outfit and another with just a nurse's cap covering her private parts.
"I can already tell that she is pushing a boundary by posting more risqué content," High Functioning Millennial said of Evelin.
As for Corey, the YouTuber pointed out, he charged the same amount as Evelin—but appeared to post less often than she did.
"His stuff is so tame," High Functioning Millennial complained of Corey's content, which she thought lacked effort overall. "This looks like stuff you would see on Instagram for a normal dude who lives on the beach…If I were a fan wanting to see more of Corey, I would be disappointed."
Eric Nichols
After 90 Day Fiancé star Larissa Dos Santos Lima divorced Colt Johnson, she quickly moved on to Eric. High Functioning Millennial also reviewed Eric's OnlyFans, for which he charged $25 per month at the time of the review. This subscription price, she said, was somewhat "on the high side," especially among Eric's fellow 90 Day Fiancé cast members. Larissa's boyfriend also sold some "uncensored material" for $50.
Still, the YouTuber praised Eric for "showing the most in comparison to other male 90 Day Fiancé stars on OnlyFans—such as Corey, as well as Darcey Silva's ex, Jesse Meester. "He is very free with his body, and I kind of admire that," she said.
Whether you love 90 Day Fiancé stars' OnlyFans accounts or hate them, it certainly looks like YouTubers will have plenty of content to review, as it's quickly becoming a trend among the cast members. Other cast members, like Erika Owens, Deavan Clegg, and even Colt, have all recently started accounts of their own on the NSFW platform.